Hill Update 7/31/2020 – Actualizacion de Hill
Posted July 31, 2020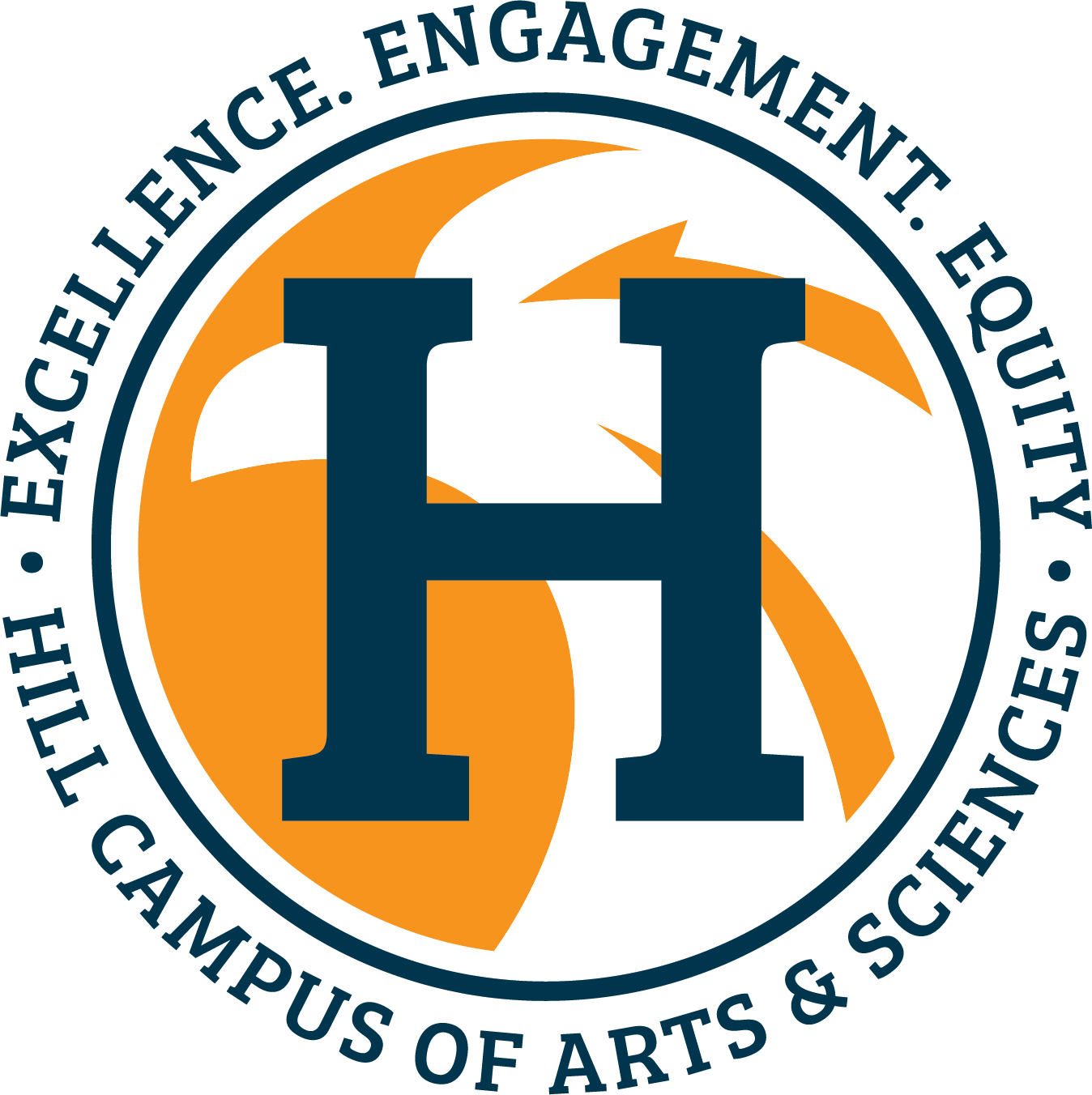 Hello Skyhawk Families,
It is so good to be back, even if it is at a distance!
As you know The Annual Family Update is coming up and fast! This email will cover what you need to know about The Annual Family Update.
ONLINE AFU:
We really encourage you to do the AFU online. This keeps you, your family and our staff safe. The window is now open and you can access the AFU through your ParentPortal. If you don't have an active account you can create a new one here as well as update all documents. You can upload all needed documents through here to! Just take a picture and upload it.
How to access AFU Online:
Sign into your ParentPortal
At the main page, click See All Apps
You will now see many boxes, look for the one that says "Annual Family Update" click within the box where it says "here"
Once in the Message Center, click on the menu on the top left hand corner
Click on "more" at the bottom of the menu
Click on "Annual Family Update"
Update student info!
If you have already filled out your AFU during the Early-Bird window you will be receiving an email with an addendum. The addendum is for you to select how you would like your student to learn for the fall semester (In-Person/Hybrid or Online), please fill it out and email them back to karla_garcia@dpsk12.org.
If you are unable to do the AFU online we will have the option to do it in person.
IN-PERSON AFU:
The in-person AFU is a last resort; this means you have tried to do it online and have not been successful.
Guiding Norms for families attending in-person AFU:
Stay home if you are sick.
Stay in your vehicle.
Stay 6 feet of distance.
Cover mouth and nose with face cover.
Staff will be using these guiding norms as well for their safety and yours.
In-person registration will be curbside and available for families the following days
August 5th from 12PM-4PM and 5PM-7 PM
August 6th from 7AM-11AM and 12PM-3PM
August 7th from 7AM-11AM and 12PM-3PM
Please note that there is a one hour break each day to accommodate for staff lunches. There will not be anyone available to take your applications during that time.
What to bring:
Proof of Age (Birth Certificate, Passport or Certificate of Baptism)
Proof of Address (Utility Bill/ Water or Electric bill in the name of the parent or guardian of student)
Immunizations
Pen; black or blue (We will have pens you can take if you forget but encourage bringing your own)
What to expect:
There will be clear signage to indicate the flow of car traffic. You can also see the attached map for more guidance. AFU Map.png
We will have two stations (One to pick up your packet & one to drop it off when you have completed it)
Office Staff will come up to your vehicle once you pull up to the tent (located on 4th near the tennis courts) and ask for your students name, birth certificate, proof of address and immunizations. They will go back to the tent get your application and take copies of the paperwork you have provided and bring you back a packet to fill out. Please have all paperwork above as we will not accept an incomplete packet and will request you return at a later time with a complete packet.
Pull forward and fill out your paperwork; you are welcome to park on 4th ave., Albion st. or 5thave. Please be mindful of the signs and our neighbors.
Once you have finished filling out your forms head towards the second tent (located on 5thave). Office staff will greet you while you stay in your vehicle and take your packet. Please wait until they have checked your packet for completion before taking off. Once you are given the ok you are free to go!
We are aware some of our families will be using public transportation. For those families we will have the following set up:
Head to the tent on 4th ave., office staff will have marked spots for you to stand in line which are socially distanced.
Office staff will call you forward when they are ready to assist you. They will ask for your students name, proof of age, proof of address and immunizations, they will give you a packet to fill out and ask you to take a seat at a specific socially distanced table available.
Fill out the packet and take it to the tent on 5th ave. where there will also be socially distanced markers for you to wait to be assisted.
Once the office staff has reviewed your application and made sure it's complete they will let you know you are free to go.
---
6th, 7th and 8th Grade Academy:
We are so excited to welcome all our Skyhawk families to the 20-21 school year!
We cannot wait to have everyone back in the building and see you in person soon, but for now we will see you all remote during our school orientations or Academies.
There will be two live orientations for our students and families on August 20th and 21st. During the orientation, you will be introduced to Hill's leadership team, your teachers, get information about remote learning, as well as learn the school expectations and policies. We are super excited to introduce our renovated cafeteria and courtyard as well as a little surprise in the gym with a video tour. We would love to meet and see all of your faces live on these dates, but we know you may not be able to join live. There will be recordings of the Academies/Orientations added to the website. Please note, the two days are assigned for specific grade levels and families. Links will be shared soon!
If you have questions in advance, please reach out to Ms. Romero at desiree_Romero@dpsk12.org.
6th Grade Academy: Thursday August 20th 11:00am-12:30pm
7th/8th Grade Orientation: Friday August 21st 11:00am-12:30pm
---
Hola familias de Skyhawks,
¡Se siente bien estar de vuelta, aunque sea a distancia! Como ya debe estar al tanto, la actualización familiar anual ¡se acerca y rápido! Este correo electrónico cubrirá información que ocupa saber acerca de la actualización familiar anual.
AFA en línea:
Los animamos a que llené la AFA en línea. Esto mantendrá a usted, su familia y nuestros empleados sanos y salvos. La ventana ya está abierta para que pueda acceder al AFA por medio del portal de padres. Si no tiene una cuenta activa puede crear una aquí y actualizar su información. ¡También puede subir sus documentos por este medio! Solo tome una foto y súbalo.
Como acceder a él AFA:
Entre a su cuenta del portal de padres
En la página principal verá "ver todos los apps" elija esa opción
Verá varias cajas, en la que dice "Annual Family Update" verá un botón que dice "aquí" haga clic
Ya que este el el centro de mensajes, haga clic en el menú que está de mano izquierda en la parte de arriba
Elija "más" en la parte de abajo del menú
Elija "Annual Family Update"
¡Ahora puede actualizar su información!
Si usted ya lleno la aplicación AFA en mayo, recibirá un correo electrónico con un adjunto , por favor complételo y regréselo a karla_garcia@dpsk12.org. Este adjunto es para que usted decida si quiere que su hijo/a aprenda en persona o en linea para el otoño.
Si no se le es posible hacerlo en línea tendremos la opción de hacerlo en persona.
AFA En Persona:
Hacer AFA en persona es un último recurso; esto significa que ha intentado hacerlo en línea y no se le fue posible.
Normas orientadoras para las familias que asistirán AFA en persona:
Quédese en casa si está enfermo
No se baje de su automóvil
Mantenga una distancia de 6 pies de otras personas
Use cubre bocas que tape su nariz y boca
Los empleados de Hill seguirán las mismas normas para su seguridad y la nuestra.
Las inscripciones en persona serán afuera en la acera y disponibles para nuestras familias los siguientes días
5 de agosto de 12pm a 4pm y 5pm a 7pm
6 de agosto de 7am a 11am y 12pm a 3pm
7 de agosto de 7am a 11am y 12pm a 3pm
Por favor note qué hay una hora donde no se proveerán servicios para permitir a los empleados tiempo de almorzar. No habrá nadie durante este tiempo para recibirle su aplicación.

Documentos necesarios:
Comprobante de edad (acta de nacimiento, pasaporte o certificado de bautismo)
Comprobante de domicilio (recibo de la luz o agua en nombre del padre/madre o tutor del alumno)
Carta de vacunas
Pluma negra o azul (tendremos plumas que pueden utilizar y llevarse por sí se les olvida pero los animamos a traer la propia)
Que esperar:
Habrá carteles claros para indicarles por dónde debe fluir el tráfico , también puede verlo en el mapa adjunto AFU Map.png
Tendremos dos estaciones (una para que recoja su paquete y otro para que lo entregue ya que lo llene completamente)
El personal de la oficina se acercará a su vehículo cuando llegue a la primera tienda (localizada en la 4 avenida cercas de las canchas de tenis) y le pedirá el nombre de su alumno, comprobante de edad, comprobante de domicilio y vacunas. Regresarán a la tienda por el paquete de su alumno y a sacar copias de los documentos que proporcionó y le entregará el paquete para que lo llene. Por favor tenga todos los documentos mencionados arriba ya que no se aceptarán paquetes incompletos y le pediremos que regrese en otro momento.
Maneje hacia adelante y estaciónele para llenar su paquete; se puede estacionar sobre las próximas calles- 4ª avenida, 5ª avenida o Albión st. Por favor respete los señalamientos y a nuestros vecinos.
Ya que termine de llenar su paquete puede dirigirse hacia la segunda tienda (localizada en la 5 avenida). El personal de la oficina los saludará mientras se mantiene en su vehículo y le recibirá el paquete. Por favor espere a que terminen de revisar su paquete antes de retirarse. Ya que le del el todo bien se puede ir.
Estamos al tanto que algunas de nuestras familias usan el transporte público. Para esas familias tenemos el próximo arreglo:
Diríjase a la tienda que está sobre la 4a avenida, el personal tendrá marcados lugares para que se pare en fila mientras espera a que se le atienda y mantenga el distanciamiento social.
El personal lo llamará ya que este listo para atenderlo. Le pedirán el nombre de su alumno, comprobante de edad, comprobante de domicilio y las vacunas. Le entregarán su paquete y le pedirán que tome asiento en una mesa específica que estará disponible con distanciamiento social.
Llene el paquete y llévelo a la tienda que está en la 5a avenida ya que este completo. Allí también habrá lugares marcados para que espere en lo que se le atiende.
Ya que el personal revise su paquete y se asegure que este completo le dejaran saber que se puede retirar.
---
Academia para 6o, 7o y 8o grado
Estamos muy emocionados de darles la bienvenida a nuestras familias.
No podemos esperar a que todos estén en el edificio y verlos próximamente pero por lo pronto nos veremos virtualmente para nuestra orientación y academia.
Habrá dos orientaciones en vivo para nuestros alumnos y sus padres el 20 y 21 de agosto. Durante la orientación, se le introducirá al equipo de liderazgo de Hill, sus maestros, información acerca del aprendizaje virtual y cuales son las políticas y expectaciones de la escuela. Estamos muy emocionados de enseñarles nuestra cafetería y patio renovados y una sorpresa en el gimnasio con un tour virtual. Nos encantaría conocerlos y ver sus caras en estas fechas, pero sabemos que muchos no podrán unirse a el video en vivo. Tendremos grabaciones de la academia/orientación en nuestro sitio. Por favor note que los dos días están asignados a cierto grado y familias.
¡Los enlaces se les enviarán próximamente! Si tiene preguntas , por favor mandele mensaje a la señora Romero en desiree_romero@dpsk12.org
Academia de 6o grado: Jueves, 20 de agosto de 11:00am a 12:30pm
Orientación de 7o y 8o grado: Viernes 21 de agosto de 11:00am a 12:30pm