Hawk Talk 10/7
Posted October 7, 2022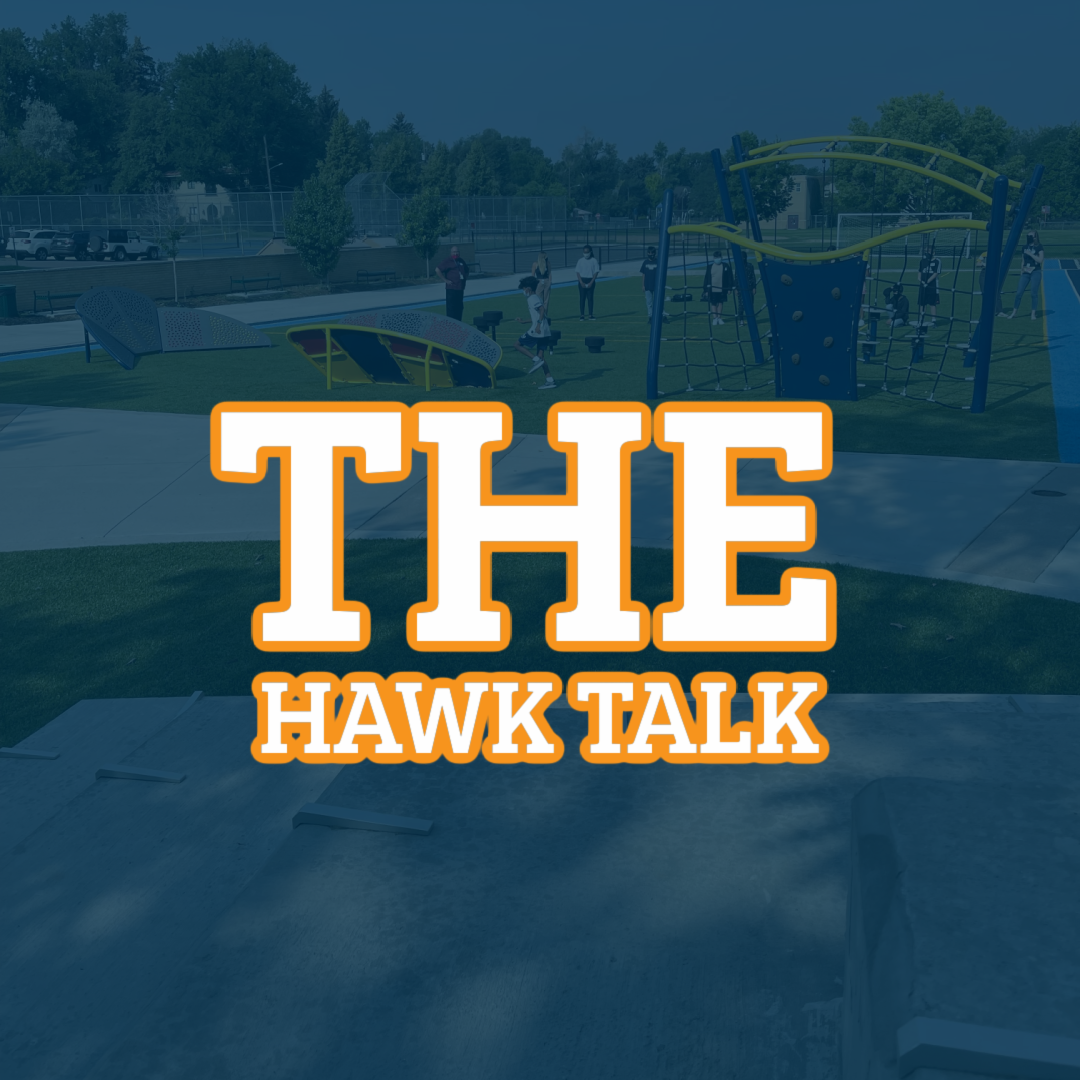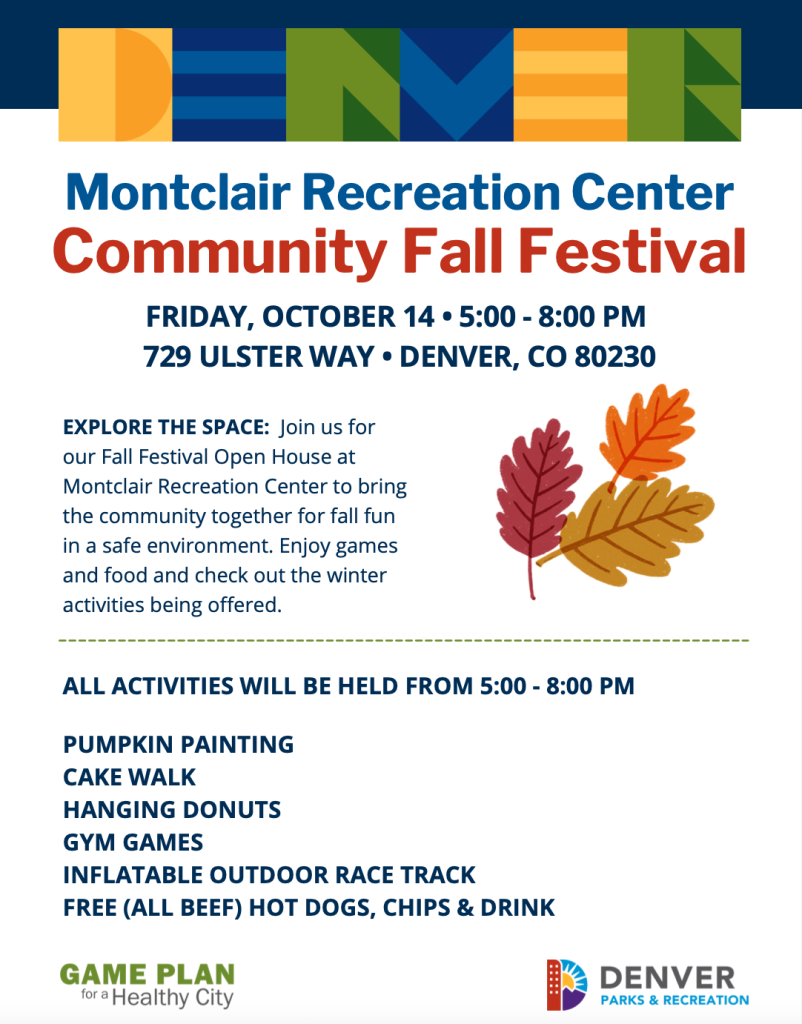 Parent-Teacher Conferences:
Save the date! Parent Teacher Conferences will be October 12 4:30-7:30pm, and October 19 1:30-4:30pm. Pizza will be served to families on the evening of October 12, and snacks on the day of October 19. Sign-up here if you plan on attending:
Families will be able to meet with their student's teachers and view a one page sheet with their students progress. Families who want a more in-depth conversation about their student are encouraged to email their teacher with questions at any time during the year.
Our amazing PTSA is providing a taco bar dinner for teachers to stay fueled for their evening.. Please sign up here to contribute.
Quarter 1 Ends Oct 13:
Our first quarter of school is ending soon! Make sure your student is caught up on work by checking their Schoology page – it is easy!
Ask your student to log in to their Schoology page (they know how to do this)
Click the 'Denver Public Schools' logo in the upper right corner of the screen
A list of overdue and upcoming assignments will appear on the right
Grades will be posted to Parent Portal on October 21. No paper report cards will be sent home. Here is a link with information on how to access Parent Portal.
Late Fall Sports
Next up for after school sports are Flag Football and Girls Volleyball! Registration will close October 13 at 5pm. Once registration closes, we will send out details for tryouts and additional info about rosters. In order to play in the first game, you must have a sports physical on file. Attached below are links to sign up, as well as the physical form!
Kudos to our Cross Country, Boys Soccer, and Girls Softball teams! The regular season is wrapping up, and our students are having a lot of success!
8th Grade Continuation Requirements
Students learned about requirements to qualify for 8th grade continuation during home room this week. Read the Family Letter here to understand what your 8th grader should be accomplishing in order to be a part of our fun end of year activities! Also, mark your calendars for Hill's Continuation Ceremony on May 24, 2023 at 5:30pm in the GW Auditorium. Students must meet all requirements in order to participate.
Gifted and Talented (GT) Identification and/or Placement at Magnet Site for Highly Gifted Students
Only students in 7th and 8th grades are eligible to take the CoGAT cognitive abilities assessment. The fall testing window will occur at Hill Campus of Arts and Sciences between October 24th and December 2nd. Testing will not be available prior to this window.
You must complete the following nomination form by October 14, 2022.
All nominations for cognitive testing received prior to October 15, 2022 will be scheduled for testing this fall. Any responses after this date will be scheduled during the spring 2023 testing window.
Students enrolled in 6th grade had cognitive abilities testing using the NNAT as part of the district wide universal screening. If your student is in 6th grade, you do not need to submit a nomination form. You will receive communications about your student's scores from this testing in a separate communication.
Families will receive communication as to the exact dates of testing as we approach the testing window.  Please reach out to Stephanie_Thielen@dpsk12.net with any questions you have about testing or the identification process.
Upcoming Calendar
Oct 10: Photo Retakes
Oct 11: Dine Out @ Mici Italian (727 Colorado Blvd), 11:00am-8:00pm
Oct 12: Parent/Teacher Conferences 4:30-7:30pm. Fall 2022 Parent Teacher Conference
Oct 14-17: Fall Break, no school
Oct 19: Early release day, 12:00pm
Oct 19: Parent-Teacher Conferences, 1:30-4:30pm. Fall 2022 Parent Teacher Conference
Oct 20: PTSA Meeting, 6:30 pm
Oct 21: #Talk2Someone, Domestic Violence Awareness Event 5:00-7:00pm
HILL PTSA UPDATE!
PTSA Membership Survey:
The PTSA would love to hear your feedback and suggestions regarding PTSA membership! Please take our quick survey here: https://forms.gle/o2DStBGCvHNd8Z6S9
If you'd like to be entered to win a $50 La Loma gift card, enter your email when completing this survey!
TEACHERS/STAFF CONFERENCE POTLUCK SIGN UP:
Please help us provide dinner for our teachers and staff during conferences on Oct 12. Sign up here: https://www.signupgenius.com/go/4090A48AFA929A46-hill
MARK YOUR CALENDARS:
OCT 11: DINE OUT @ MICI ITALIAN – 7th & Colorado 11a – 8p – USE CODE "SCHOOL" – 20% to Hill!
OCT 20: PTSA MTG @ 6:30p – LIBRARY
NOV 9 : DINE OUT @ CHIPOTLE – 745 CO Blvd 5-9p – 33% to Hill!
NOV 17: PTSA MTG @ 6:30p – LIBRARY
Questions, comments? Reach out to us any time.
Cat Holmes, President: cath0513@yahoo.com
Jamie Resnik, VP: jadunn99@gmail.com
---
Conferencias de padres y profesores:
¡Reserva! Las conferencias de padres y maestros serán el 12 de octubre de 4:30 p. m. a 7:30 p. m. y el 19 de octubre de 1:30 p. m. a 4:30 p. m. Se servirá pizza a las familias la noche del 12 de octubre y refrigerios el día 19 de octubre. Regístrese aquí si planea asistir:
Las familias podrán reunirse con los maestros de sus estudiantes y ver una hoja de una página con el progreso de sus estudiantes. Se alienta a las familias que desean una conversación más profunda sobre su estudiante a enviar un correo electrónico a su maestro con preguntas en cualquier momento durante el año.
Nuestro increíble PTSA está ofreciendo una cena en un bar de tacos para que los maestros se mantengan alimentados para su noche. Regístrese aquí para contribuir.
El trimestre 1 finaliza el 13 de octubre:
Nuestro primer trimestre de la escuela está terminando pronto! Asegúrese de que su estudiante esté al día con el trabajo consultando su página de Schoology: ¡es fácil!
Pídale a su estudiante que inicie sesión en su página de Schoology (ellos saben cómo hacerlo)
Haga clic en el logotipo de 'Denver Public Schools' en la esquina superior derecha de la pantalla
Aparecerá una lista de tareas vencidas y próximas a la derecha
Las calificaciones se publicarán en el Portal de Padres el 21 de octubre. No se enviarán a casa boletas de calificaciones en papel. Aquí hay un enlace con información sobre cómo acceder al Portal de Padres.
Deportes de finales de otoño
¡Los próximos deportes después de la escuela son Flag Football y Girls Volleyball! La inscripción se cerrará el 13 de octubre a las 5pm. Una vez que se cierre el registro, enviaremos detalles para las pruebas e información adicional sobre las listas. Para poder jugar en el primer juego, debe tener un examen físico deportivo en el archivo. A continuación se adjuntan los enlaces para registrarse, ¡así como el formulario físico!
¡Felicitaciones a nuestros equipos de Cross Country, Boys Soccer y Girls Softball! ¡La temporada regular está terminando y nuestros estudiantes están teniendo mucho éxito!
Requisitos de continuación de 8vo grado
Los estudiantes aprendieron sobre los requisitos para calificar para la continuación de 8º grado durante el salón de clases esta semana. ¡Lea la Carta familiar aquí para comprender lo que su hijo de 8.º grado debe lograr para ser parte de nuestras divertidas actividades de fin de año! Además, marque sus calendarios para la Ceremonia de continuación de Hill el 24 de mayo de 2023 a las 5:30 p. m. en el Auditorio GW. Los estudiantes deben cumplir con todos los requisitos para poder participar.
Identificación y/o ubicación de estudiantes superdotados y talentosos (GT) en un sitio Magnet para estudiantes altamente dotados
Solo los estudiantes en los grados 7 y 8 son elegibles para tomar la evaluación de habilidades cognitivas CoGAT. La ventana de prueba de otoño ocurrirá en Hill Campus of Arts and Sciences entre el 24 de octubre y el 2 de diciembre. Las pruebas no estarán disponibles antes de esta ventana.
Debe completar el siguiente formulario de nominación antes del 14 de octubre de 2022.
Todas las nominaciones para pruebas cognitivas recibidas antes del 15 de octubre de 2022 se programarán para las pruebas este otoño. Cualquier respuesta después de esta fecha se programará durante la ventana de prueba de la primavera de 2023.
Los estudiantes matriculados en sexto grado tuvieron pruebas de habilidades cognitivas utilizando el NNAT como parte de la evaluación universal de todo el distrito. Si su estudiante está en sexto grado, no necesita enviar un formulario de nominación. Recibirá comunicaciones sobre los puntajes de su estudiante de esta prueba en una comunicación separada.
Las familias recibirán una comunicación sobre las fechas exactas de las pruebas a medida que nos acerquemos a la ventana de pruebas. Comuníquese con Stephanie_Thielen@dpsk12.net si tiene alguna pregunta sobre las pruebas o el proceso de identificación.
Calendario próximo
10 de octubre: retomas de fotos
11 de octubre: Cene fuera @ Mici Italian (727 Colorado Blvd), 11:00 a. m. a 8:00 p. m.
12 de octubre: Conferencias de padres y maestros de 4:30 p. m. a 7:30 p. m. Conferencia de padres y maestros de otoño de 2022
14-17 de octubre: vacaciones de otoño, no hay clases
19 de octubre: día de salida temprana, 12:00 p. m.
19 de octubre: Conferencias de padres y maestros, 1:30-4:30 p. m. Conferencia de padres y maestros de otoño de 2022
20 de octubre: reunión de PTSA, 6:30 p. m.
21 de octubre: #Talk2Someone, evento de concientización sobre violencia doméstica 5:00-7:00 p. m.
¡ACTUALIZACIÓN DEL PTSA DE HILL!
Encuesta de membresía de PTSA:
¡A la PTSA le encantaría escuchar sus comentarios y sugerencias con respecto a la membresía de la PTSA! Responda nuestra encuesta rápida aquí: https://forms.gle/o2DStBGCvHNd8Z6S9
Si desea participar para ganar una tarjeta de regalo de $50 de La Loma, ingrese su correo electrónico al completar esta encuesta.
CONFERENCIA DE MAESTROS/PERSONAL POTLUCK REGÍSTRESE:
Ayúdenos a proporcionar una cena para nuestros maestros y personal durante las conferencias el 12 de octubre. Regístrese aquí: https://www.signupgenius.com/go/4090A48AFA929A46-hill
MARQUE SUS CALENDARIOS:
11 DE OCTUBRE: CENA EN MICI ITALIANO – 7th & Colorado 11a – 8p – USA EL CÓDIGO "SCHOOL" – ¡20% a Hill!
20 DE OCTUBRE: PTSA MTG @ 6:30p – BIBLIOTECA
9 DE NOVIEMBRE: CENA EN CHIPOTLE – 745 CO Blvd 5-9p – ¡33 % a Hill!
17 DE NOVIEMBRE: PTSA MTG @ 6:30p – BIBLIOTECA
Preguntas, comentarios? Comuníquese con nosotros en cualquier momento.
Gato Holmes, presidente: cath0513@yahoo.com
Jamie Resnik, vicepresidente: jadunn99@gmail.com