Hawk Talk News 12/4
Posted December 4, 2020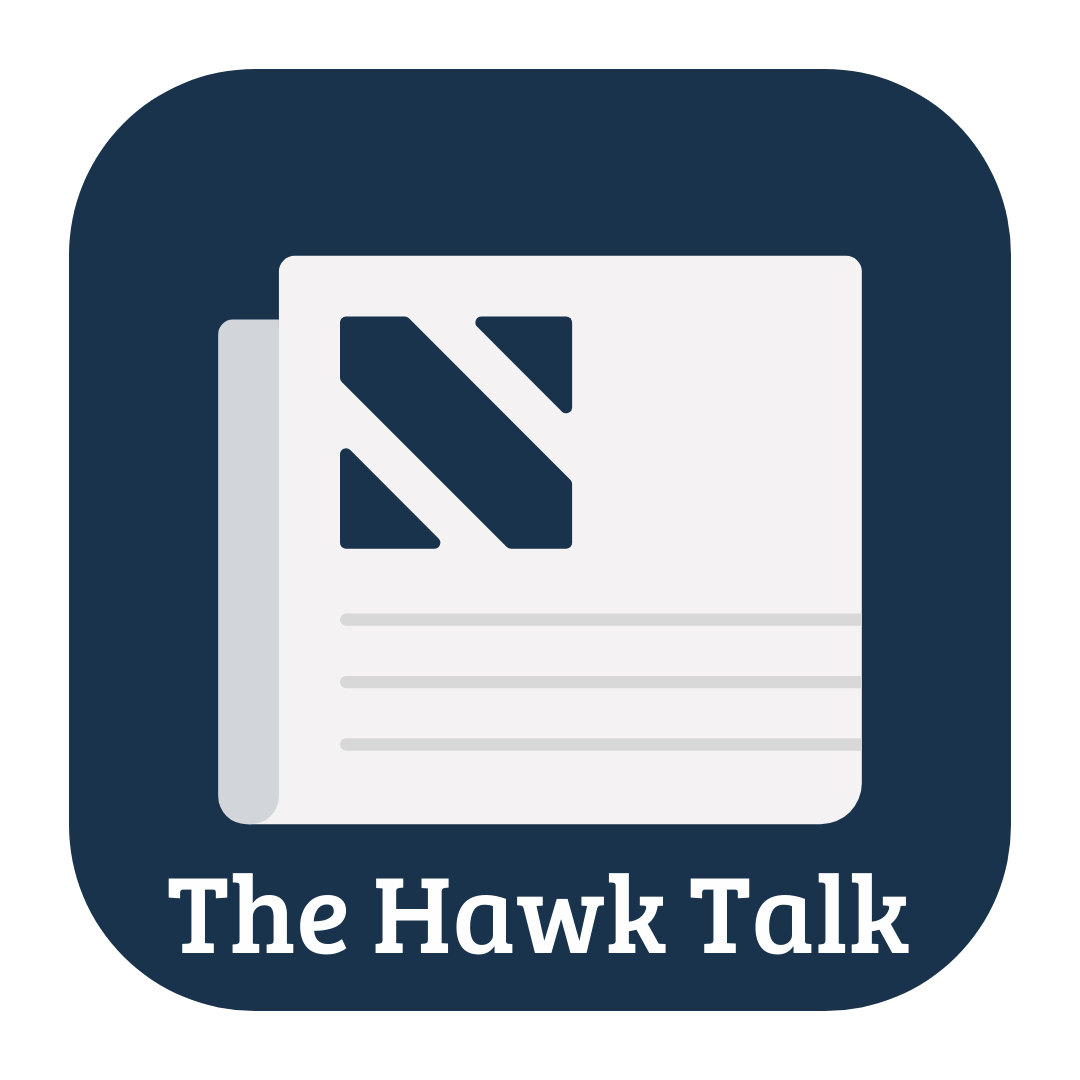 Update Contact Information
With the new year approaching please make sure that all contact information is correct in Parent Portal so that you can receive important information about school updates and school events. If you cannot access parent portal please contact the Student Support Team at 720-423-9790
6th Grade Engagement Opportunity
Over the next two weeks we will be hosting the 6th grade experience. Where current 6th graders can tour the building and have an opportunity to connect with other students and staff. Space is limited so please register HERE.
Middle School Night
Hill will be hosting middle school night on Dec 9th. So tell all your friends and family that they too can become apart of the Skyhawk family! Registration is recommended!
School Swag
From now until the school store will still be open. Students can still order Hill Merchandise using the school store order form located on the school website. All orders will be available for pick up on Wednesday from 1:00-3:30 pm. If you should have any questions, please contact Ms. Desiree Romero the Student Engagement Specialist.
Hill Cares
Help Hill families this Holiday Season! The end of the year is a time to celebrate, unfortunately, many families at Hill are struggling and may not be able to partake fully in the cheer. Help us make sure that all Hill families can have a joyful end of 2020 by contributing to Hill Holidays. Here are a few ways you can assist:
For families who would like to be helped by Hill Holidays or would like more details about the program, please contact Desiree Romero (desiree_romero@dpsk12.org) or Merri Hoffman (merri_hoffman@dpsk12.org).
The donation deadline is Wednesday, December 16. If you have any questions, please contact Jennifer I (i_jennifer@yahoo.com)
---
Hill PTSA
Hello Hill Skyhawks!
We hope you had a fabulous Fall Break! Now that December is here, we have an update for you on Hill cares and in full-time Holiday Season Planning mode – and there are many ways you can join in the spirit of the season and help us help others!!
Colorado Gives – This is Hill's first year participating in Colorado Gives and all donations will benefit Hill Cares. Colorado Gives Day is Tuesday, December 8 – but you can schedule your donation TODAY by visiting Hill's Colorado Gives profile. Colorado Gives features a $1 million Incentive Fund where every nonprofit receiving a donation on Colorado Gives Day receives a portion of the fund, increasing impact and the value of every dollar donated. FIND HILL'S PROFILE HERE:  https://www.coloradogives.org/HillCampusofArtsSciences/programs#profile-details
Holiday Staff Gifts – Every year, we ask parents to donate to purchase gifts for Hill's hard-working teachers and staff. Funds donated will be pooled and used to purchase gift cards so they can treat themselves a bit over the winter break. Help us make our awesome Hill teachers and staff feel extra special this holiday season. Look for the STAFF GIFTS section of the PTSA donation page here: HILL.PTAPAL.COM

Bookies Fundraiser – In-store and online from 11/28-12/12. All in-store purchases excluding gift cards and donations give 15% to Hill. They are not open on Sundays. All online purchases, including donations and gift cards give 5% to Hill (this is b/c all online purchases are already discounted by 10% to encourage online vs. in-store shopping). FYI – to get the full 15%, even when shopping online, you can: Donate a credit to Hill and 5% is donated to Hill, and when it's redeemed, Bookies makes another 15% donation to Hill. Curbside pickup and shipping available. Online promo code is Skyhawkstrong (all one word, not case sensitive). Website: thebookies.com
ENDING THIS MONTH – Haircuts for Hill! – $1/kid haircut and $2/adult haircut donated to Hill. @ SportClips / Mayfair Shopping Plaza, 13th & Krameria. Just mention HILL; through Dec 21, 2020!
HILL CARES- Hill Cares is so grateful to all the volunteers and donors to our Harvest Basket drive before the break. With your help, we delivered 90 baskets to struggling Hill Families. With the winter holiday approaching, we turn towards the Hill Holidays Gift event, and plan on distributing gifts to around 100 students and their siblings. Your support will be crucial in helping us support these families.
You can help by:
Adopting a family (details coming soon)
Donating to Hill Cares through Colorado Gives Day (see above) or directly to Hill Cares through PTAPal hill.ptapal.com, and
Donating gifts and toys at our drop-off sites:

Copper Door Coffee – Lowry (7581 E Academy Blvd)
Kochi Coffee-Hilltop (4100 E 8th Ave)
OneFold Uptown (1420 E 18th Avenue)
Crestmoor (140 Krameria St)
Virginia Village (627 S Grape)
Contact Jennifer I (i_jennifer@yahoo.com) if you would like to be a donor for the Adopt a Family, or if you want more information on the Hill Holidays gift drive.
EVERY DAY WIN-WIN OPPORTUNITIES
As you buy food and gifts to celebrate the season with your own families, please also remember that you can support Hill PTSA with everyday purchases:

And remember, keep tabs on Hill's FB page for updates about all that the PTSA is up to.
With gratitude,
Jodi on behalf of the entire Hill PTSA
---
Actualizar la información de contacto
Con el nuevo año acercándose, por favor asegúrese de que toda la información de contacto es correcta en el Portal de Padres para que pueda recibir información importante sobre las actualizaciones y eventos escolares. Si no puede acceder al portal para padres, por favor contacte al Equipo de Apoyo al Estudiante al 720-423-9790
Oportunidad de participación en el 6º grado
Durante las próximas dos semanas seremos anfitriones de la experiencia de sexto grado. Donde los actuales alumnos de 6º grado pueden visitar el edificio y tener la oportunidad de conectarse con otros estudiantes y personal. El espacio es limitado, así que por favor regístrese AQUÍ.
Noche de la escuela secundaria
Hill será la anfitriona de la noche de la escuela secundaria el 9 de diciembre. Así que dile a todos tus amigos y familiares que ellos también pueden formar parte de la familia Skyhawk. ¡Se recomienda la inscripción!
El Swag de la escuela
De ahora en adelante, la tienda de la escuela seguirá abierta. Los estudiantes pueden pedir la mercancía de Hill usando el formulario de pedido de la tienda de la escuela en la página web de la escuela. Todos los pedidos estarán disponibles para ser recogidos el miércoles de 1:00 a 3:30 pm. Si tiene alguna pregunta, por favor contacte a la Srta. Desiree Romero, la Especialista en Participación Estudiantil.
Hill Cares
¡Ayuda a las familias de Hill en estas fiestas! El fin de año es un tiempo para celebrar, desafortunadamente muchas familias en Hill están luchando y no pueden participar plenamente en la alegría. Ayúdenos a asegurarnos de que todas las familias de Hill puedan tener un alegre final del 2020 contribuyendo a las Fiestas de Hill. Aquí hay algunas formas en las que puede ayudar:
Las familias que deseen recibir ayuda de Hill Holidays o que deseen más detalles sobre el programa, pueden ponerse en contacto con Desiree Romero (desiree_romero@dpsk12.org) o Merri Hoffman (merri_hoffman@dpsk12.org).
La fecha límite para las donaciones es el miércoles 16 de diciembre. Si tiene alguna pregunta, por favor contacte con Jennifer I (i_jennifer@yahoo.com)
---
Hill PTSA
¡Hola Hill Skyhawks!
¡Esperamos que hayan tenido unas fabulosas vacaciones de otoño! Ahora que ha llegado diciembre, tenemos una actualización para ustedes sobre Hill Cares y en modo de planificación de la temporada de vacaciones a tiempo completo – y hay muchas maneras de unirse al espíritu de la temporada y ayudarnos a ayudar a los demás!!

Puedes ayudar de la siguiente manera:
Adopción de una familia (detalles próximamente)
Donar a Hill Cares a través de Colorado Gives Day (ver arriba) o directamente a Hill Cares a través de PTAPal hill.ptapal.com, y
Donación de regalos y juguetes en nuestros sitios de entrega:

Copper Door Coffee – Lowry (7581 E Academy Blvd)
Kochi Coffee-Hilltop (4100 E 8th Ave)
OneFold Uptown (1420 E 18th Avenue)
Crestmoor (140 Krameria St)
Virginia Village (627 S Grape).
Comuníquese con Jennifer I (i_jennifer@yahoo.com) si desea ser donante de Adopt a Family o si desea obtener más información sobre la campaña de donaciones de Hill Holidays.
OPORTUNIDADES DE GANAR-GAN CADA DÍA
Al comprar alimentos y regalos para celebrar la temporada con sus propias familias, recuerde también que puede apoyar a Hill PTSA con las compras diarias:
Y recuerde, esté atento a la página de Hill's FB para obtener actualizaciones sobre todo lo que la PTSA está haciendo.
Con gratitud,
Jodi en nombre de todo el PTSA de Hill