Tours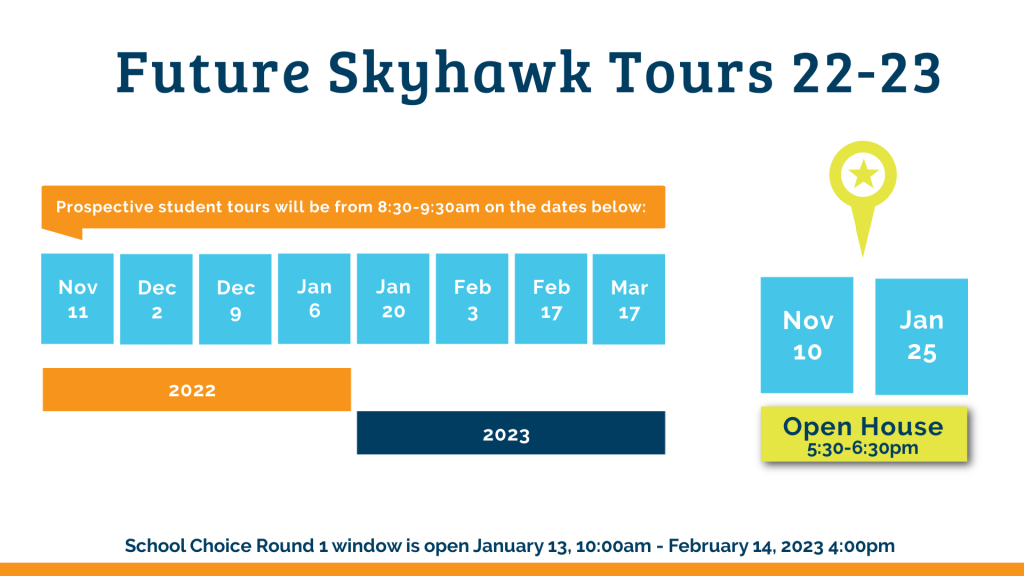 Choice deadline extended by one week. Deadline now February 21 for Round 1 Choice.
Hey there Future Skyhawks!
We love that you're interested in Hill! There is a lot to share about what it is like to be a Skyhawk! The Skyhawk tour will consist of a presentation and a tour of the school. Sign up HERE to RSVP for a tour date.