Contact Us

451 Clermont Street
Denver, Colorado 80220
Attendance Hotline: 720-423-9700
Office: 720-423-9680
Fax: 720-423-9705
Our hours are 7:30 am to 3:30 pm, if you call us after 3:30 pm you can expect a response within the 24-48 hour window.
Hill Flowchart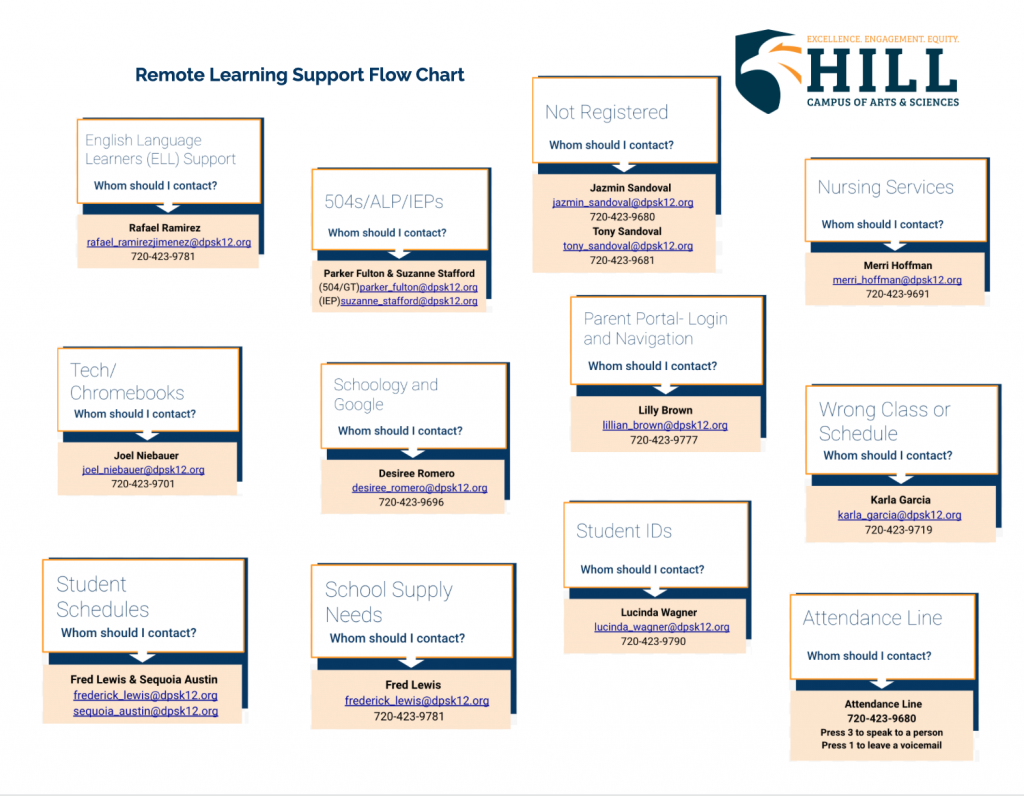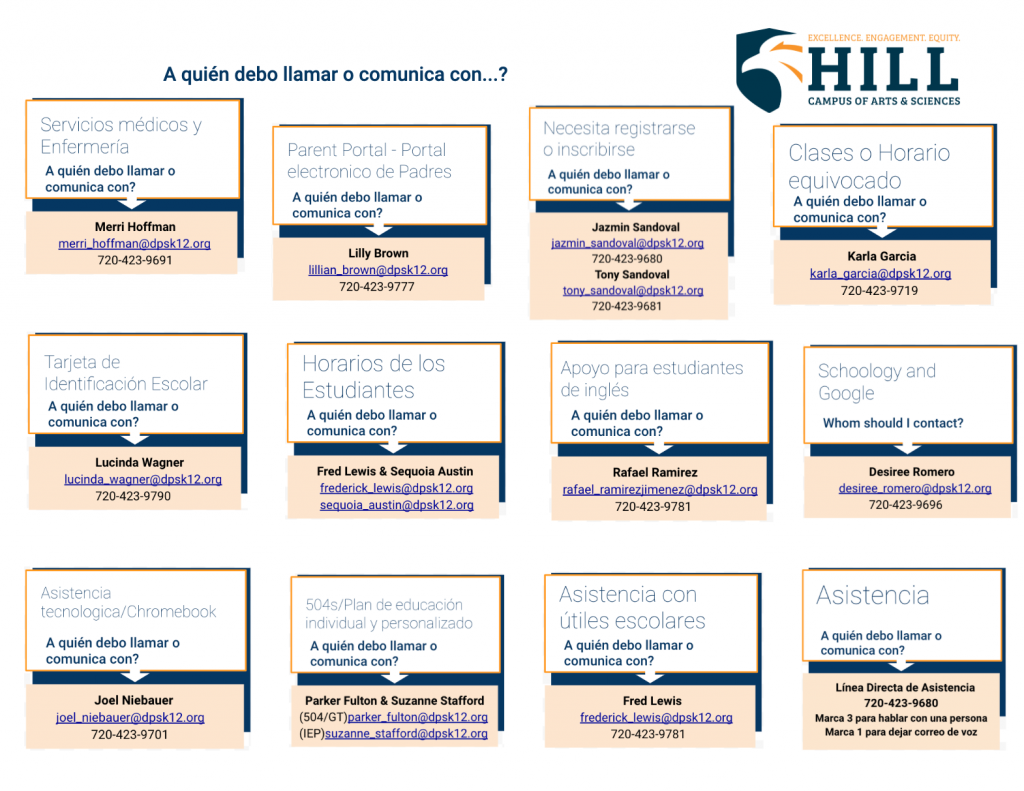 The best way to stay in touch with the latest happenings at Hill Campus while on the go. Push notifications, News, Events and more!
When installing, make sure to allow for Push Notifications so that you can receive weather-related schedule changes and other important announcements.