Future Skyhawks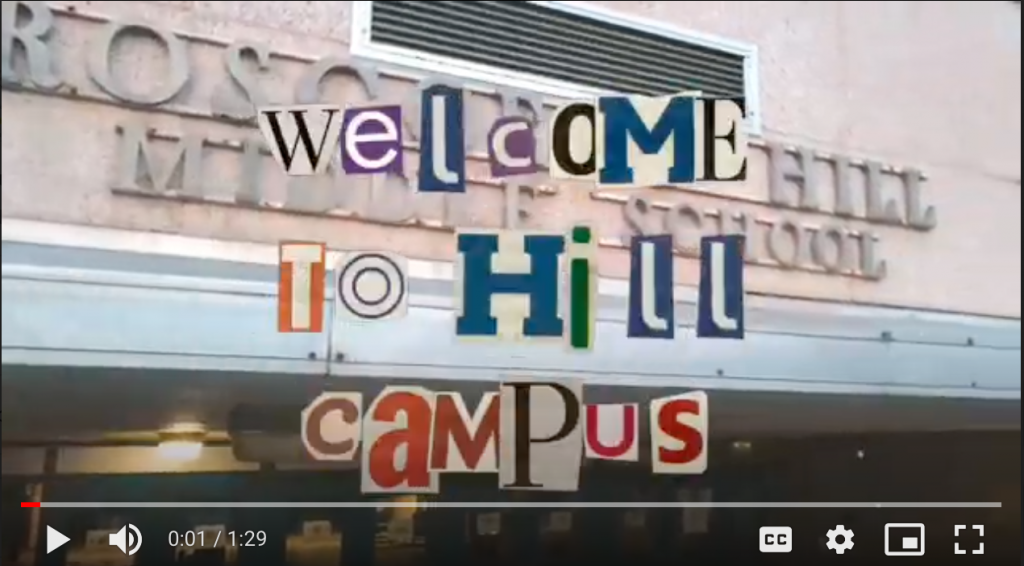 Students and Families of Hill,
Welcome to Hill Campus of Arts and Sciences!
Becoming a Skyhawk means embracing our core values; Excellence, Engagement & Equity. We are excited for the opportunity to get to know you and we are looking forward to a joyful and productive year 21-22 SY. Below you will find important information for your future Skyhawk.
6th Grade Academy:

6th Grade Academy is an opportunity for new Skyhawks to meet their teachers, classmates and learn about Hill!
6th grade students will receive their their finalized schedule during 6th Grade Academy
Save the date: August 9th, 10th & 11th. (Stay tuned for a sign-up & details)

August 9th and 10th will be half days
August 11th will be a full day
21-22 Early Bird Registration:

Early Bird Registration is open from April 26, 2021 through May 21, 2021. You can access this through the Parent Portal if you are a returning DPS family (Returning Family Step-by-Step). If you are a new family to DPS, email Karla (karla_garcia@dpsk12.org) to receive a personalized link (New Families Step-by-Step)
Required Documents:

Proof of age (Birth certificate, Passport or Baptism certificate)
Proof of address (Electric or Water Bill, Lease or Mortgage in the guardian's name from the past 30 days)
Immunizations

Registration (Not necessary if you do Early Bird Registration):

Hill will host in-person registration on August 12th 12PM – 7PM and August 13th from 7:30AM – 3:30PM. We highly recommend families do Early Bird Registration or online and avoid the lines!

Class Schedules:

Accelerated Path and Academic Model for the 21-22 School Year:
Elective Choice:

We will email and post elective choices in May. Stay tuned!
See the welcome message from Principal Adams. For more information, you can stay tuned to our Hill website, Hill.dpsk12.org.
Sincerely,
The Hill Crew
UPDATE
21-22 Changes & In-Person/Virtual Learning Options and Other School Updates:
The 21-22 school year is quickly approaching and we are happy that now more than ever it seems like we'll have some semblance of normalcy! Principal Adams has prepared a letter with some next steps for families who would like to remain virtual and information of some changes that all families should take a moment to read. Find the English & Spanish letter HERE.
---
Estimadas familias y alumnos de Hill,
Bienvenidos a Hill Campus of Arts and Sciences!
Convertirse en un Skyhawk significa aceptar nuestros valores fundamentales; Excelencia, compromiso y equidad. Estamos emocionados por la oportunidad de conocerlos y esperamos tener un año escolar 21-22 feliz y productivo. A continuación, encontrará información importante para su futuro Skyhawk.
Academia de sexto grado:

La academia de sexto grado es una oportunidad para que los nuevos Skyhawks conozcan a sus maestros, compañeros de clase y aprendan sobre Hill.
Los estudiantes de sexto grado recibirán su horario finalizado durante la academia de sexto grado
Reserve las fechas: 9, 10 y 11 de agosto. (Estén atentos para un registro y detalles)

9 de agosto y 10 de agosto serán mediodía
11 de agosto sera dia completo
21-22 Inscripción anticipada:

Las inscripciones anticipadas estarán disponibles del 26 de abril del 2021 hasta el 2 de mayo del 2021. Puede acceder a este a través del Portal para padres si es una familia de DPS actual (Regreso de la familia paso a paso). Si es una nueva familia de DPS, envíe un correo electrónico a Karla (karla_garcia@dpsk12.org) para recibir un enlace personalizado (Nuevas familias paso a paso)
Documentos requeridos:

Comprobante de edad (acta de nacimiento, pasaporte o certificado de bautismo)
Comprobante de domicilio (factura de electricidad o agua, arrendamiento o hipoteca a nombre del tutor durante los últimos 30 días)
Vacunas

Inscripciones (no es necesario si realiza las inscripción anticipadas):

Hill tendrá inscripciones en persona el 12 de agosto de 12 p.m. a 7 p.m. y el 13 de agosto de 7:30 a.m. a 3:30 p.m. Recomendamos encarecidamente a las familias que hagan el registro anticipado o en línea y eviten las filas.

Horarios de clases:

Camino acelerado y modelo académico para el año escolar 21-22:
Elección de clases electivas:

Le enviaremos un correo electrónico y publicaremos las opciones electivas en mayo. ¡Manténganse al tanto!
Vea el mensaje de bienvenida del Director Adams. Para obtener más información, puede estar atento a nuestro sitio web de Hill, Hill.dpsk12.org.
Atentamente,
El equipo de Hill