Principal Communications 1/29
Posted January 29, 2021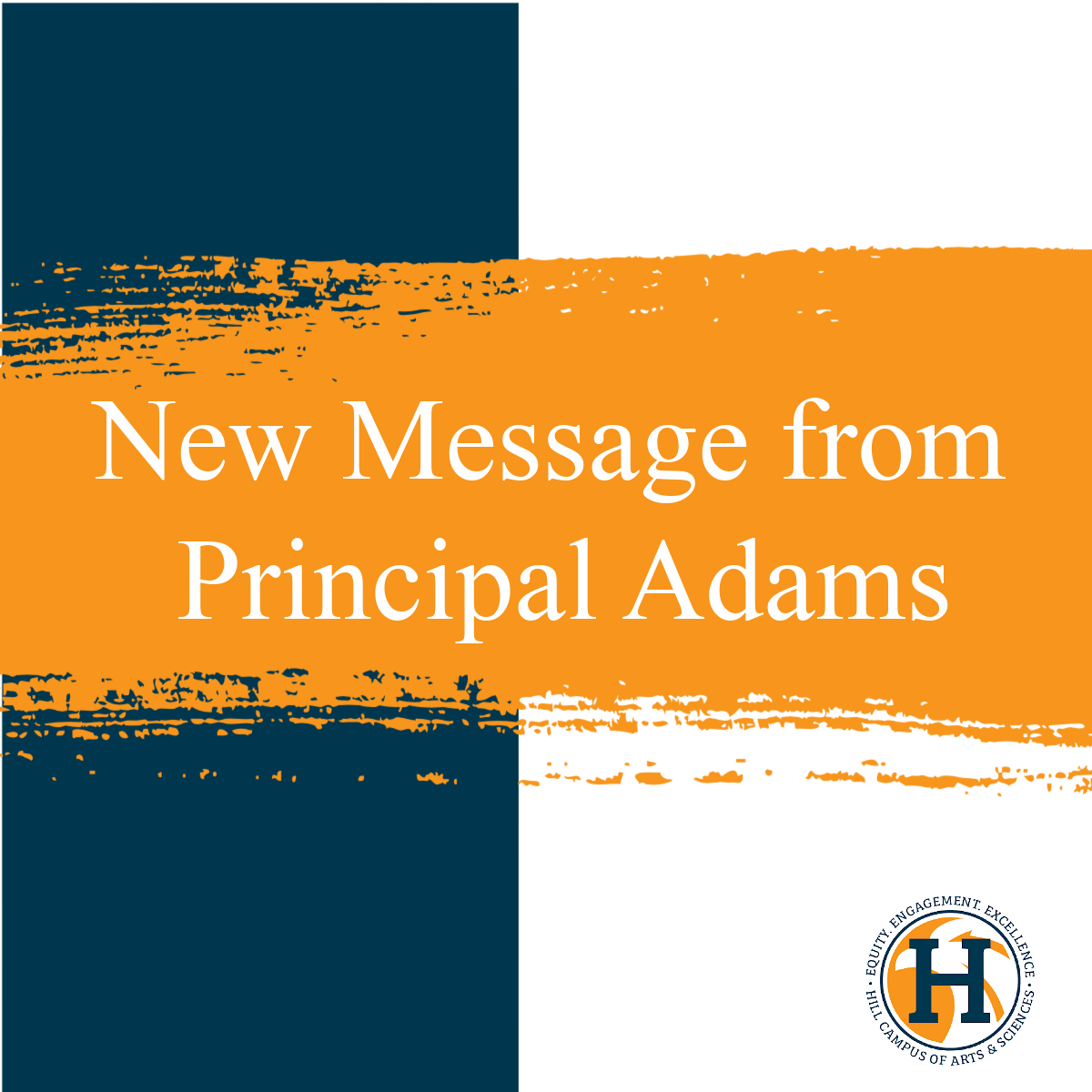 Family-Teacher Conferences:
It's that time of year again, Family-Teacher Conferences! We will host conferences virtually on February 4th and 11th from 3 PM-7 PM . We will be using Signup Genius so you can sign up for a conference. There are 2 sign-ups, one for core classes (Math, Language Arts, Science and Social Studies) and another for electives.
Sign-up links will close early in order for the office team to share with teachers who will be attending each conference night. In turn, teachers will prepare to share strengths and areas of growth for each student.
Conferences for Ms. Lulu's class will be scheduled on other dates, reach out to her to schedule your conference at Lulu_Kay@dpsk12.org
CSC Meeting:
Join us for our next CSC meeting on 2/2 at 5:30pm, where we will talk about:
School projections for the 21-22 school year
Voting on the proposed budget
You can see the agenda here.
Clubs:
We are happy to announce that additional social clubs will be beginning the week of February 22! There are a variety of clubs to choose from but space is limited. Please use THIS link to choose your club preferences by February 2/12!
Upcoming Dates:
January 15- February 16 – SchoolChoice is open!
January 30 @1-4 PM- Hill Drive-Up Award Ceremony
February 2 @5:30 PM- CSC Meeting
February 3 @5:30 PM- SOS Meeting (Signs of Suicide) for 6th grade families
February 4 @3-7 PM- Family-Teacher Conferences
February 5 @2 PM- Family Forum
February 11 @3-7 PM- Family-Teacher Conferences
February 12 – Asynchronous Day
---
Conferencias:

¡Es esa época del año otra vez, conferencias de maestros y familias! Organizaremos conferencias virtualmente los días 4 y 11 de febrero de 3:00 p.m. a 7:00 p.m. Usaremos Signup Genius para que pueda inscribirse en una conferencia. Hay 2 inscripciones, una para las clases básicas (matemáticas, artes del lenguaje, ciencias y estudios sociales) y otra para las electivas.
LOS ENLACES DE REUNIONES VIRTUALES SE COMPARTIRÁN LA PRÓXIMA SEMANA
Las inscripciones a la conferencia se abrirán el 29 de enero
La inscripción a la conferencia el 4 de febrero se cerrará el 2 de febrero
La inscripción a las conferencias del 11 de febrero se cerrará el 9 de febrero
Inscripción a la conferencia de clases electivas: https://www.signupgenius.com/go/10C054BACAD29A4FB6 -february1
Inscripción a la conferencia de clase principal: https://www.signupgenius.com/go/10C054BACAD29A4FB6-february
Las inscripciones cierran temprano para que el equipo de la oficina pueda compartir con los maestros que asistirán cada noche de conferencia. A su vez, los maestros se prepararán para compartir las fortalezas y áreas de crecimiento de cada estudiante.
Las conferencias para la clase de la Sra. Lulu se programarán en otras fechas, comuníquese con ella para programar su conferencia en Lulu_Kay@dpsk12.org
Reunión CSC:
Únase a nosotros para nuestra próxima reunión de CSC, donde hablaremos sobre:
Proyecciones escolares para el año escolar 21-22
Votación sobre el presupuesto propuesto
Puedes ver la agenda aquí.
Clubs:

¡Nos complace anunciar que los clubes sociales adicionales comenzarán la semana del 22 de febrero! Hay una variedad de clubes para elegir, pero el espacio es limitado. ¡Utilice ESTE enlace para elegir las preferencias de su club antes del 2/17 de febrero!
Fechas siguientes:

Del 15 de enero al 16 de febrero: ¡SchoolChoice está abierto!
30 de enero de 1 a 4 p.m.- Ceremonia de entrega de premios Hill Drive-Up
2 de febrero a las 5:30 p.m.- Reunión de CSC
3 de febrero a las 5:30 p.m.- Reunión SOS (Señales de suicidio) para familias de sexto grado
4 de febrero de 3 a 7 p.m.- Conferencias de maestros y familias
5 de febrero a las 2 p.m.- Foro familiar
11 de febrero de 3 a 7 p.m.- Conferencias de maestros y familias
12 de febrero – Día asincrónico