Principal Communications 2/26
Posted February 26, 2021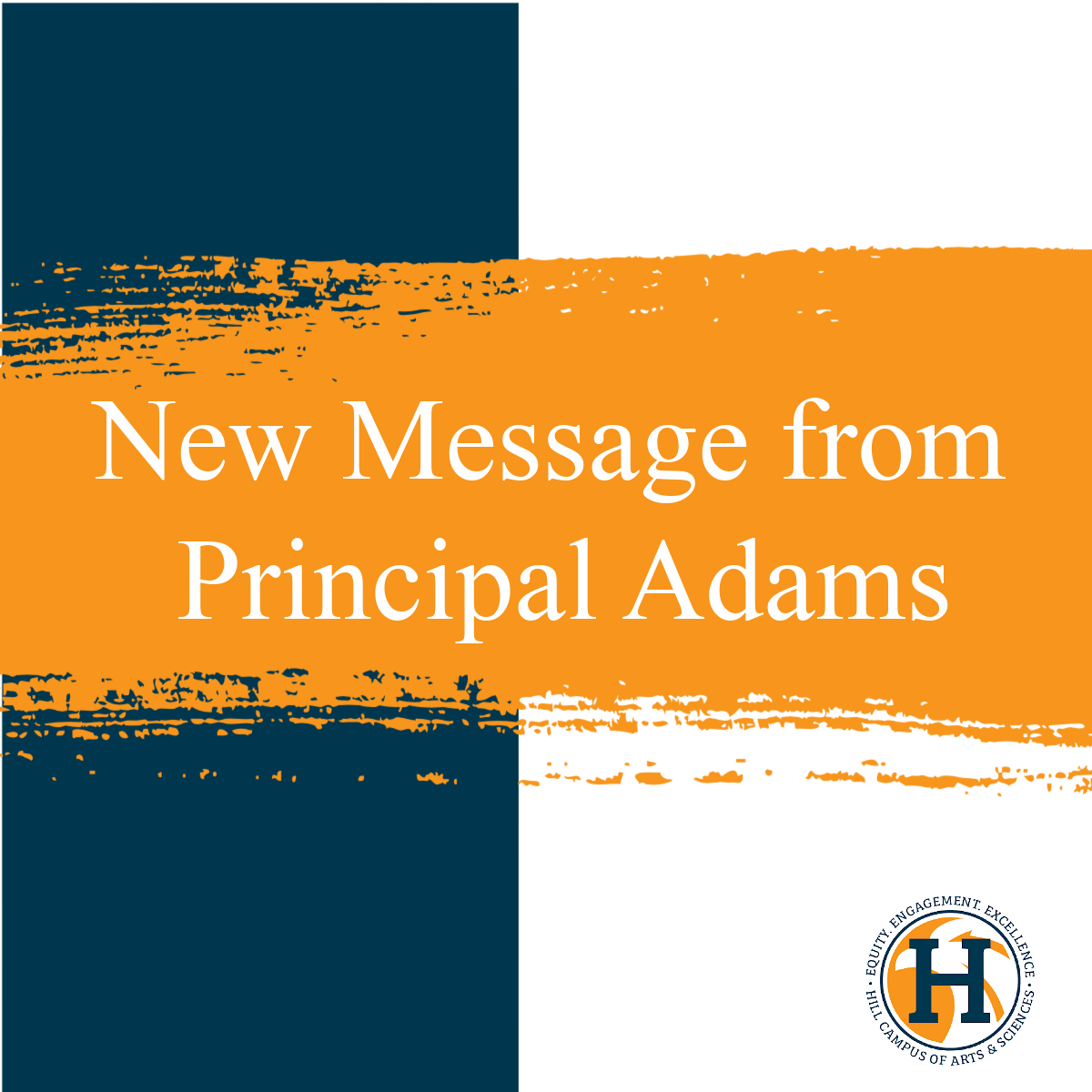 T-shirt Design Winners!!
We want to congratulate our Black History Month T-shirt Design Contest Winners: Madison Poch and Olivia Diehl! Shirts will be available at the Block Party next Saturday the 6th!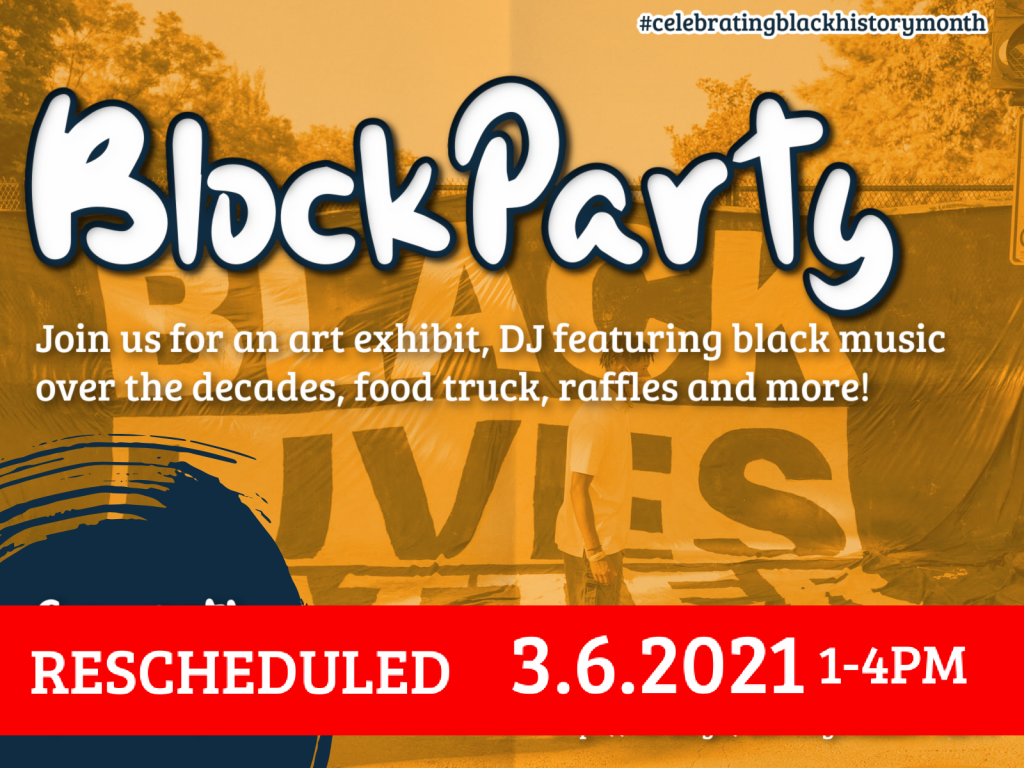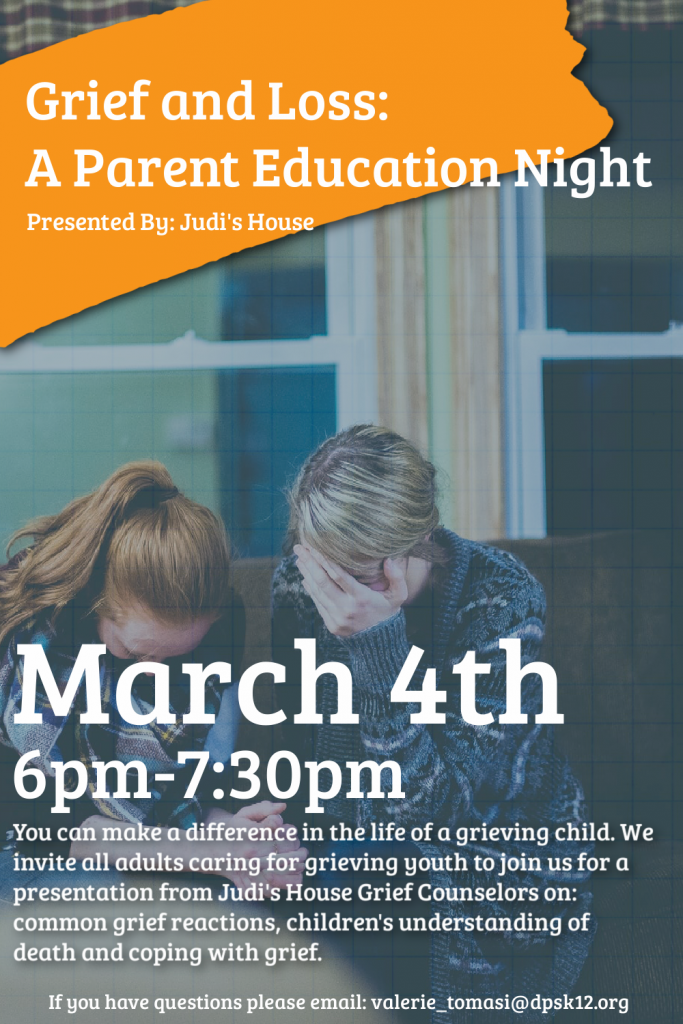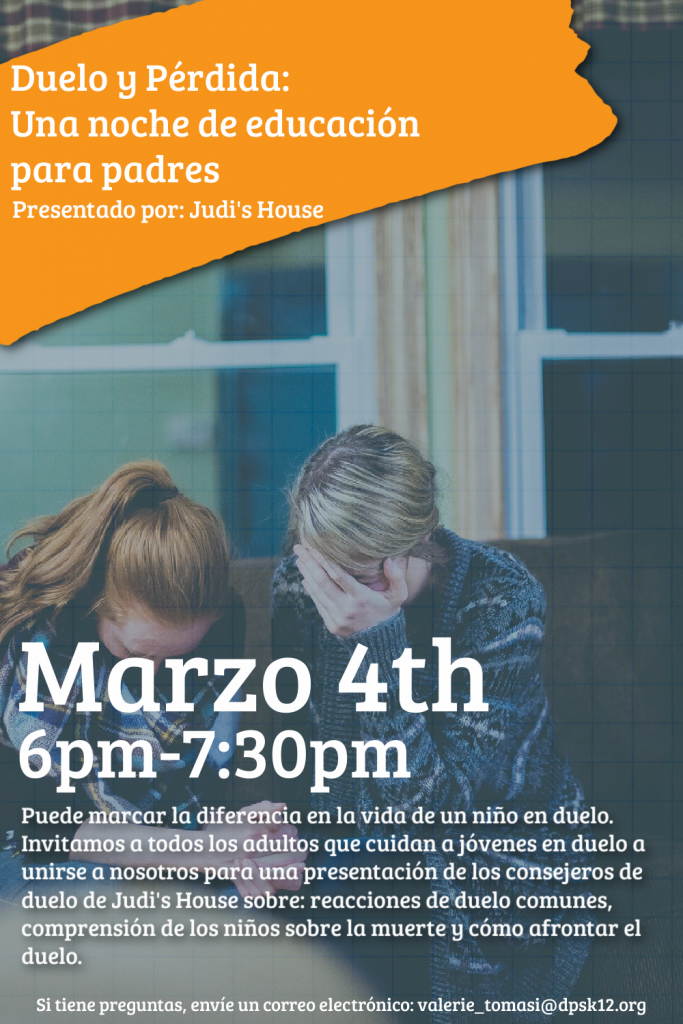 Hill Parent Education Night on Grief/Loss
On Thursday, March 4th from 6pm-7:30pm. Presented in Spanish and English virtually via Zoom by staff members of Judi's House. This will be in addition to Grief seminars that will be provided to all Hill students on March 1st, 2nd and 3rd during their Block 1 classes. Please click the images above to RSVP!
Social Clubs
We are opening registration for After School Clubs for students who missed the initial registration. The deadline to sign-up is Friday, March 5 @ 11:59pm.
https://www.signupgenius.com/go/10C054BACAD29A4FB6-hill1
As you look over the sign-up, please remember:
Students are limited to 2 clubs, one virtual and one in-person if they are assigned to a Cohort. Remote students may only sign-up for Virtual Spots.
If your student is attending school in-person, make sure your selected day matches their Cohort. Virtual students may sign up for any day, but only once per club.
If your student has already been assigned to a club, they may sign up for one more club (virtually) but cannot switch their assigned club for another.
Slots listed are what we have available, so they may not be consistent across clubs.
Finally, please support our teachers and staff who are organizing and conducing Hill's After School Clubs. Our suggested donation is $50, but give what you are most comfortable giving. All funds will go directly to teachers. https://hill.ptapal.com/shop/shop_0011.asp
Staff Vaccine Updates:
We are pleased to announce that most of our staff has received their first dose of the vaccine; however, this does not mean we are letting our guard down. We will continue to enforce safety measures and precautions within the building to do our part in minimizing the spread of covid within the community. We ask that you continue to follow protocols at home to reduce possible transmission at school.
CSC Agenda:
Here is the Agenda and Zoom link for the upcoming CSC Meeting on March 2nd at 5:30pm.
Arrival Times for the 2021-2022 School Year
Next school year, DPS schools will be placed into one of three tiers below for arrival times. We want to hear from you! Please choose your arrival time at THIS LINK. (Dismissal Times have not been released as of yet) *There's no guarantee that we will get our preferred time.*
Community Meeting Recording/CMAS
If you missed the CMAS community meeting, you can watch the recording HERE.
If you plan on your student taking CMAS testing next month, you must sign up for an in-person prep session at school to get their computer updated and go over safety protocols. The remaining options are the morning session or afternoon session this Friday, March 5th.
Please fill out the form here to reserve your spot: https://forms.gle/ygTuU2EENxvyM8sw6
Early Spring Sports Registration

This is a reminder that Hill's early sports registration is now open for Flag Football and Volleyball. To sign up, please go to the school website and click on the Hills Sports tab. There you will find the link for both sign up sheets. Registration will close March 3rd at midnight. Due to safety measures, we will not allow any walk on tryouts. Please make sure you have turned in your student's updated physical form to Ms. Desiree Romero desiree_romero@dpsk12.org. You can also reach out to Ms. Desiree if you have any questions.
Worker Permits
Are you 14 years old and looking to get a job either now or in the summer? Ms. Desiree is signing off on workers permits for anyone who would like one. If you do, please email Ms. Desiree your full name and birthdate and she will give you a confirmation when you can come pick it up!!
Upcoming Dates:
February 26

Last day to opt-out of CMAS Details Here
Virtual Student Safety Training & Chromebook Update for CMAS Sign Up

February 27

3:00-5:00 PM- Block Party RSVP

March 2
March 4

6:00 PM- Judi's House Presentation

March 12

Asynchronous Day- No live classes
---
¡Ganadores del diseño de camisetas!

Queremos felicitar a los ganadores del concurso de diseño de camisetas del Mes de la Historia Negra: ¡Madison Poch y Olivia Diehl! ¡Las camisetas estarán disponibles en la Block Party el próximo sábado 6!
Noche de educación para padres de Hill sobre duelo / pérdida

El jueves 4 de marzo de 18:00 a 19:30 h. Presentado en español e inglés virtualmente a través de Zoom por miembros del personal de Judi's House. Esto será adicional a los seminarios de Grief que se brindarán a todos los estudiantes de Hill el 1, 2 y 3 de marzo durante sus clases del Bloque 1. ¡Haga clic en las imágenes de arriba para confirmar su asistencia!
Clubes sociales

Estamos abriendo el registro para los clubes después de la escuela para los estudiantes que se perdieron el registro inicial. La fecha límite para inscribirse es el viernes 5 de marzo a las 11:59 pm.
https://www.signupgenius.com/go/10C054BACAD29A4FB6-hill1
Mientras revisa el registro, recuerde:
Los estudiantes están limitados a 2 clubes, uno virtual y otro en persona si están asignados a una Cohorte. Los estudiantes remotos solo pueden inscribirse en espacios virtuales.
Si su estudiante asiste a la escuela en persona, asegúrese de que el día seleccionado coincida con su grupo. Los estudiantes virtuales pueden inscribirse cualquier día, pero solo una vez por club.
Si su estudiante ya ha sido asignado a un club, puede inscribirse en un club más (virtualmente) pero no puede cambiar su club asignado por otro.
Las tragamonedas enumeradas son las que tenemos disponibles, por lo que es posible que no sean consistentes en todos los clubes.

Por último, apoye a nuestros maestros y personal que están organizando y dirigiendo los clubes extracurriculares de Hill's. Nuestra donación sugerida es de $ 50, pero dé lo que se sienta más cómodo dando. Todos los fondos irán directamente a los maestros. https://hill.ptapal.com/shop/shop_0011.asp
Actualizaciones de vacunas para el personal:

Nos complace anunciar que la mayoría de nuestro personal ha recibido su primera dosis de la vacuna; sin embargo, esto no significa que estemos bajando la guardia. Continuaremos haciendo cumplir las medidas de seguridad y precauciones dentro del edificio para hacer nuestra parte para minimizar la propagación del covid dentro de la comunidad. Le pedimos que continúe siguiendo los protocolos en casa para reducir la posible transmisión en la escuela.
Agenda de CSC:

Aquí está el enlace Agenda y Zoom para la próxima reunión de CSC el 2 de marzo a las 5:30 pm.
Horarios de llegada para el año escolar 2021-2022

El próximo año escolar, las escuelas de DPS se ubicarán en uno de los tres niveles siguientes para los horarios de llegada. ¡Queremos escuchar de ti! Elija su hora de llegada en ESTE ENLACE. (Las horas de salida aún no se han publicado) * No hay garantía de que obtendremos nuestra hora preferida. *
Grabación de reuniones comunitarias / CMAS

Si se perdió la reunión de la comunidad CMAS, puede ver la grabación AQUÍ.
Si planea que su estudiante tome las pruebas CMAS el próximo mes, debe inscribirse en una sesión de preparación en persona en la escuela para actualizar su computadora y revisar los protocolos de seguridad. Las opciones restantes son la sesión de la mañana o la sesión de la tarde este viernes 5 de marzo.
Complete el formulario aquí para reservar su lugar: forms.gle/ygTuU2EENxvyM8sw6(opens in a new tab)
Inscripción deportiva a principios de primavera
Este es un recordatorio de que el registro deportivo temprano de Hill ya está abierto para Flag Football y Voleibol. Para inscribirse, vaya al sitio web de la escuela y haga clic en la pestaña Hills Sports. Allí encontrará el enlace para ambas hojas de registro. Las inscripciones se cerrarán el 3 de marzo a la medianoche. Debido a las medidas de seguridad, no permitiremos ninguna caminata en las pruebas. Por favor asegúrese de haber entregado el formulario físico actualizado de sus estudiantes a la Sra. Desiree Romero desiree_romero@dpsk12.org. También puede comunicarse con la Sra. Desiree si tiene alguna pregunta.
Permisos de trabajo

¿Tienes 14 años y quieres conseguir un trabajo ahora o en verano? La Sra. Desiree está firmando permisos de trabajadores para cualquiera que desee uno. Si lo hace, envíe un correo electrónico a la Sra. Desiree con su nombre completo y fecha de nacimiento y ella le dará una confirmación cuando pueda venir a recogerlo.
Fechas siguientes:

26 de febrero
Último día para darse de baja de los detalles de CMAS aquí
Capacitación virtual sobre seguridad para estudiantes y actualización de Chromebook para el registro CMAS
27 de febrero
3: 00-5: 00 PM- RSVP de fiesta en bloque
2 de Marzo
Reunión de CSC – Enlace de zoom
4 de marzo
6:00 p.m.- Presentación de la casa de Judi
12 de marzo
Día asincrónico: no hay clases en vivo