Principal Communications
Posted March 12, 2021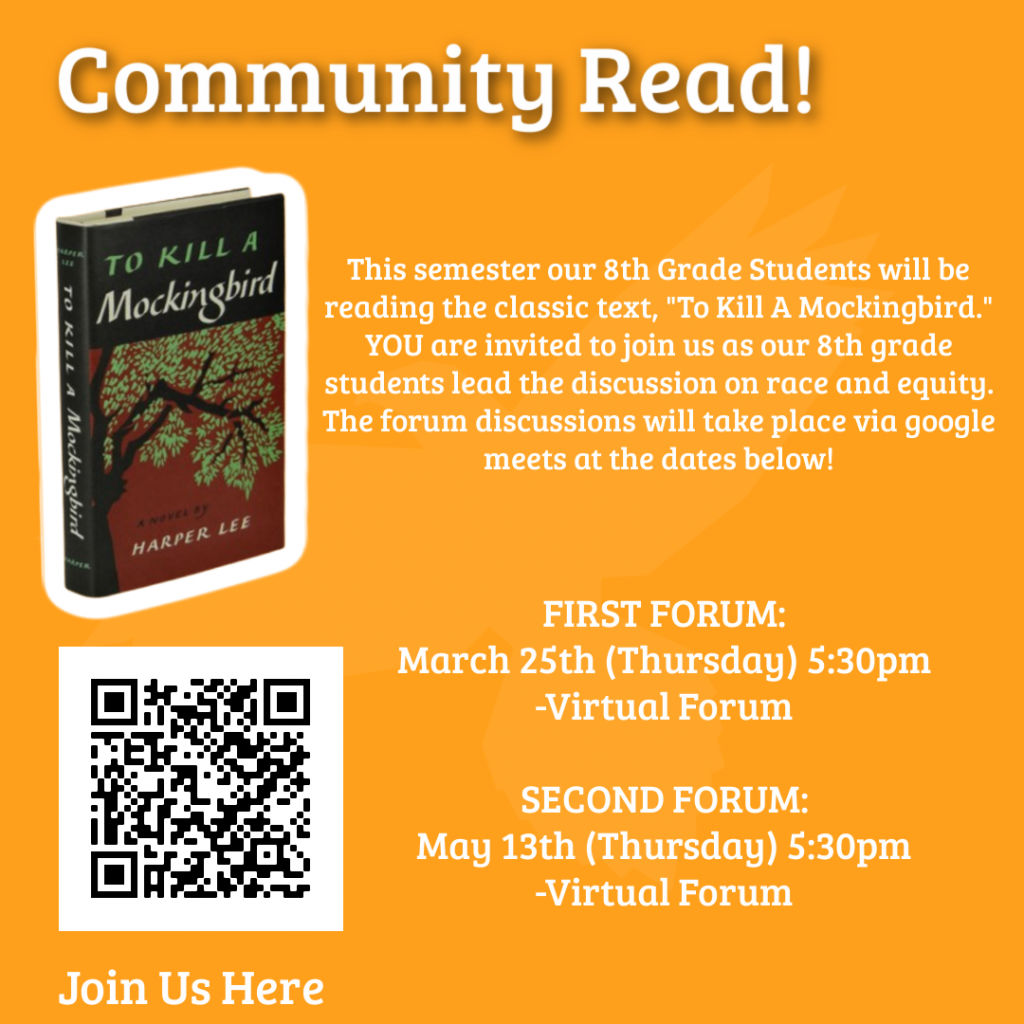 In-Person Learning:
Per DPS's communication earlier this week, we will be increasing in-person seats at Hill post spring break. Next week we will communicate to Hill families what steps and procedures will be followed if you would like your child to move from remote learning to in-person.
CMAS:
During CMAS testing beginning the week of March 22, students will ONLY have access to asynchronous work. This is because our teachers are actively supporting proctoring CMAS during this week. We have prioritized getting testing done in one week so that we are NOT taking more instructional time. However, there will be some asynchronous days on Fridays. Asynchronous assignments are meant to keep students engaged in content and practice. Assignments will last 20-30 minutes per block/content. This schedule provides families a guide to follow for in-person live instruction vs. asynchronous days.
CMAS Opt-Out
There is still time to opt out. If you want to opt your student out of testing you will need to complete and submit these TWO forms:
For more information about CMAS testing and schedules, you can visit our website, https://hill.dpsk12.org/cmas-testing/.
Feel free to contact Jennifer I with questions. You can reach out at 720-423-9785 or jennifer_i@dpsk12.org.
Jennifer's hours:
Monday-Thursday 9:00am-1:00pm
Friday 11:00am-1:00pm.
COVID Quarantine Procedures at Hill
In order to keep you informed, we are sharing the procedures we use when we learn of a staff member or student being exposed.
When a COVID case arises in our school building, families who have students in the exposed cohort will be notified via email and provided quarantine and return dates.
A community letter that states there is a covid case and those impacted have been notified will be emailed.
Finally, when teachers are quarantined, students who are impacted will receive notification that their teacher is quarantining. These students may have 1 or more teachers impacted. Based on the number of teachers out, students may be asked to stay home during the quarantine period OR be in the auditorium during that block to participate in live instruction, unless the teacher is ill.
Upcoming Dates:
March 12

Asynchronous Day- No live classes

March 18
March 19
March 21

Last day to opt-out of CMAS

March 22-April 23
March 29-April 2
April 5

Non-Student Contact Day- No school

April 6

Students return (Cohort A in-person)
CSC Meeting- CANCELED
---
PTSA
March PTSA Meeting: Thursday, Mar 18, 2021 06:30 PM
You're invited to zoom into our March PTSA meeting. This one is going to be fun! We have at least one teacher grant to review and approve and we will chat about creating a celebratory community event in April in lieu of the annual gala. It will have a fundraising component, but with a twist! Intrigued? Want to help bring it to fruition? Hop on the meeting or email Jodi Hullinger at jodi.hullinger@gmail.com
LOGIN: https://us02web.zoom.us/j/82022762066
Meeting ID: 820 2276 2066
Passcode: Hill
---
Aprendizaje en persona:

Según la comunicación de DPS a principios de esta semana, aumentaremos los asientos en persona en Hill después de las vacaciones de primavera. La próxima semana comunicaremos a las familias de Hill qué pasos y procedimientos se seguirán si desea que su hijo pase del aprendizaje remoto al en persona.
CMAS:

Durante las pruebas CMAS a partir de la semana del 22 de marzo, los estudiantes SÓLO tendrán acceso a trabajo asincrónico. Esto se debe a que nuestros maestros están apoyando activamente la supervisión de CMAS durante esta semana. Hemos priorizado la realización de las pruebas en una semana para que NO tomemos más tiempo de instrucción. Sin embargo, habrá algunos días asincrónicos los viernes. Las asignaciones asincrónicas están destinadas a mantener a los estudiantes comprometidos con el contenido y la práctica. Las asignaciones durarán entre 20 y 30 minutos por bloque / contenido. Este horario proporciona a las familias una guía a seguir para la instrucción en vivo en persona frente a los días asincrónicos.

Exclusión de CMAS
Todavía hay tiempo para optar por no participar. Si desea excluir a su estudiante de las pruebas, deberá completar y enviar estos DOS formularios:

Formulario de Google Hill: Esto lo agregará a la lista de exclusión voluntaria de Hill. Enlace de formulario de Google Hill

Formulario de exclusión voluntaria de DPS: Es demasiado tarde para enviar este formulario a través del Portal para padres. En su lugar, complete este formulario y devuélvalo a Hill por correo electrónico o dejándolo en Hill. Envíe un correo electrónico a jennifer_i@dpsk12.org con el formulario completo.
Para obtener más información sobre las pruebas y los horarios de CMAS, puede visitar nuestro sitio web, https://hill.dpsk12.org/cmas-testing/.
No dude en ponerse en contacto con Jennifer I si tiene preguntas. Puede comunicarse al 720-423-9785 o jennifer_i@dpsk12.org.
Horario de Jennifer:
Lunes a jueves de 9:00 a. M. A 1:00 p. M.
Viernes 11:00 a 13:00 h.

Procedimientos de cuarentena de COVID en Hill

Para mantenerlo informado, compartimos los procedimientos que usamos cuando nos enteramos de que un miembro del personal o un estudiante está expuesto.
Cuando surge un caso de COVID en nuestro edificio escolar, las familias que tienen estudiantes en la cohorte expuesta serán notificadas por correo electrónico y se les proporcionará cuarentena y fechas de regreso.
Se enviará por correo electrónico una carta comunitaria que indica que hay un caso de covid y que los afectados han sido notificados.
Finalmente, cuando los maestros están en cuarentena, los estudiantes afectados recibirán una notificación de que su maestro está en cuarentena. Estos estudiantes pueden tener uno o más maestros afectados. Con base en la cantidad de maestros fuera, se les puede pedir a los estudiantes que se queden en casa durante el período de cuarentena O que estén en el auditorio durante ese bloque para participar en la instrucción en vivo, a menos que el maestro esté enfermo.

Fechas siguientes:
12 de marzo
Día asincrónico: no hay clases en vivo
18 de marzo
6:30 PM Reunión de PTSA
19 de Marzo
Foro familiar: CANCELADO
21 de Marzo
Último día para darse de baja de CMAS
22 de marzo-23 de abril
Periodo de prueba CMAS – Programe aquí
29 de marzo al 2 de abril
Spring Break- No hay clases
5 de abril
Día de contacto sin estudiantes: no hay clases
6 de abril
Los estudiantes regresan (Cohorte A en persona)

Reunión de CSC- CANCELADA

Reunión de la PTSA de marzo: jueves 18 de marzo de 2021 a las 06:30 p.m.
Está invitado a acercarse a nuestra reunión de marzo de la PTSA. ¡Este va a ser divertido! Tenemos al menos una subvención para maestros para revisar y aprobar y hablaremos sobre la creación de un evento comunitario de celebración en abril en lugar de la gala anual. Tendrá un componente de recaudación de fondos, ¡pero con un giro! ¿Intrigado? ¿Quieres ayudar a que se haga realidad? Participa en la reunión o envía un correo electrónico a Jodi Hullinger a jodi.hullinger@gmail.com
INICIAR SESIÓN: https://us02web.zoom.us/j/82022762066
ID de reunión: 820 2276 2066
Código de acceso: Hill