Hawk Talk 10/8
Posted October 8, 2021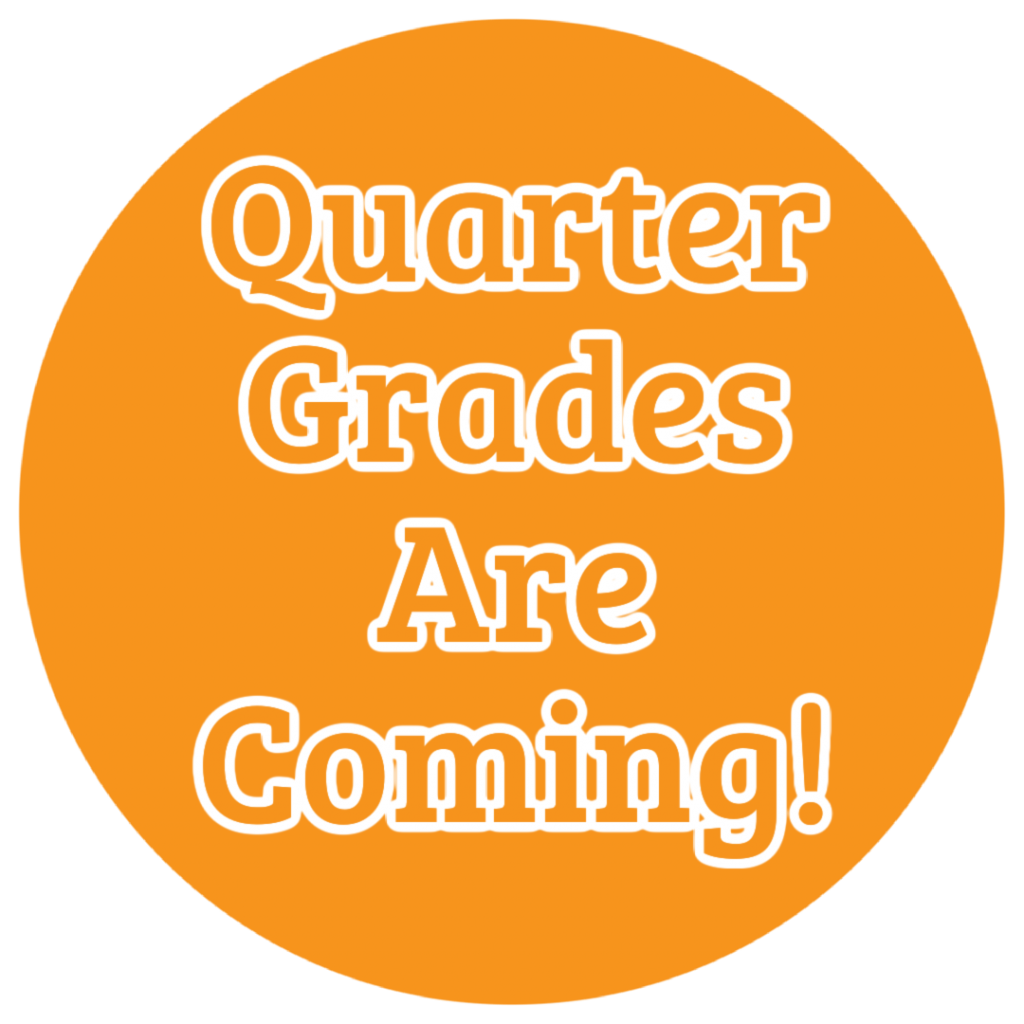 Parent Schoology Account Set-Up:
Report cards will not be mailed to parents. In order to see and monitor your student's grades, please be sure to set-up and log-in to your Parent Schoology account. The end of Quarter 1 is Thursday, Oct. 14th. The first day of Quarter 2 is Tuesday, Oct. 19th. You will receive an update once Quarter 1 grades are finalized.
LINK TO PARENT SCHOOLOGY GUIDE
---

---
PROSPECTIVE FAMILIES!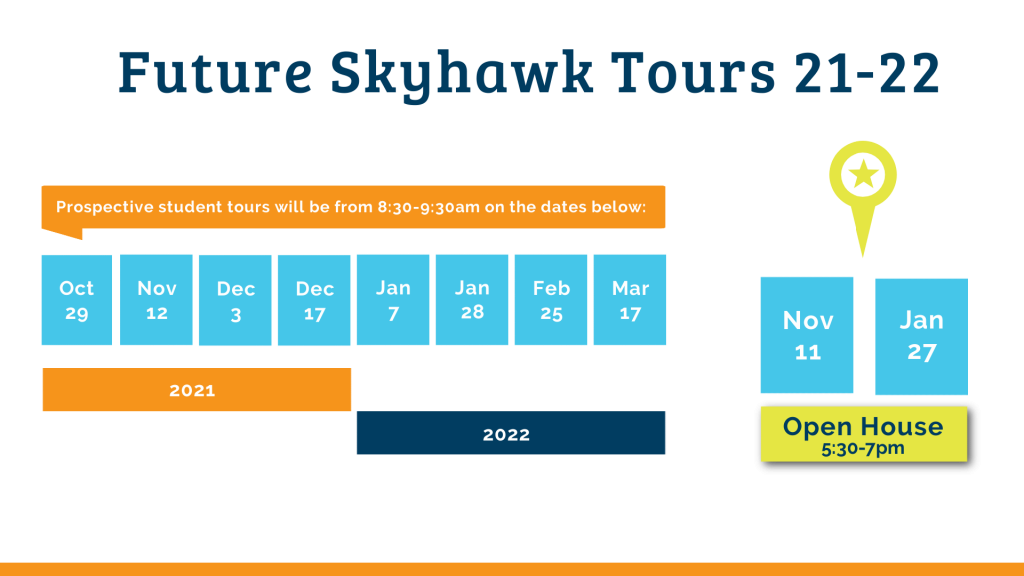 The time has come for us to welcome our 5th grade families to join us for a tour of our community. Please click THIS link to get more information and sign up for a tour date.
---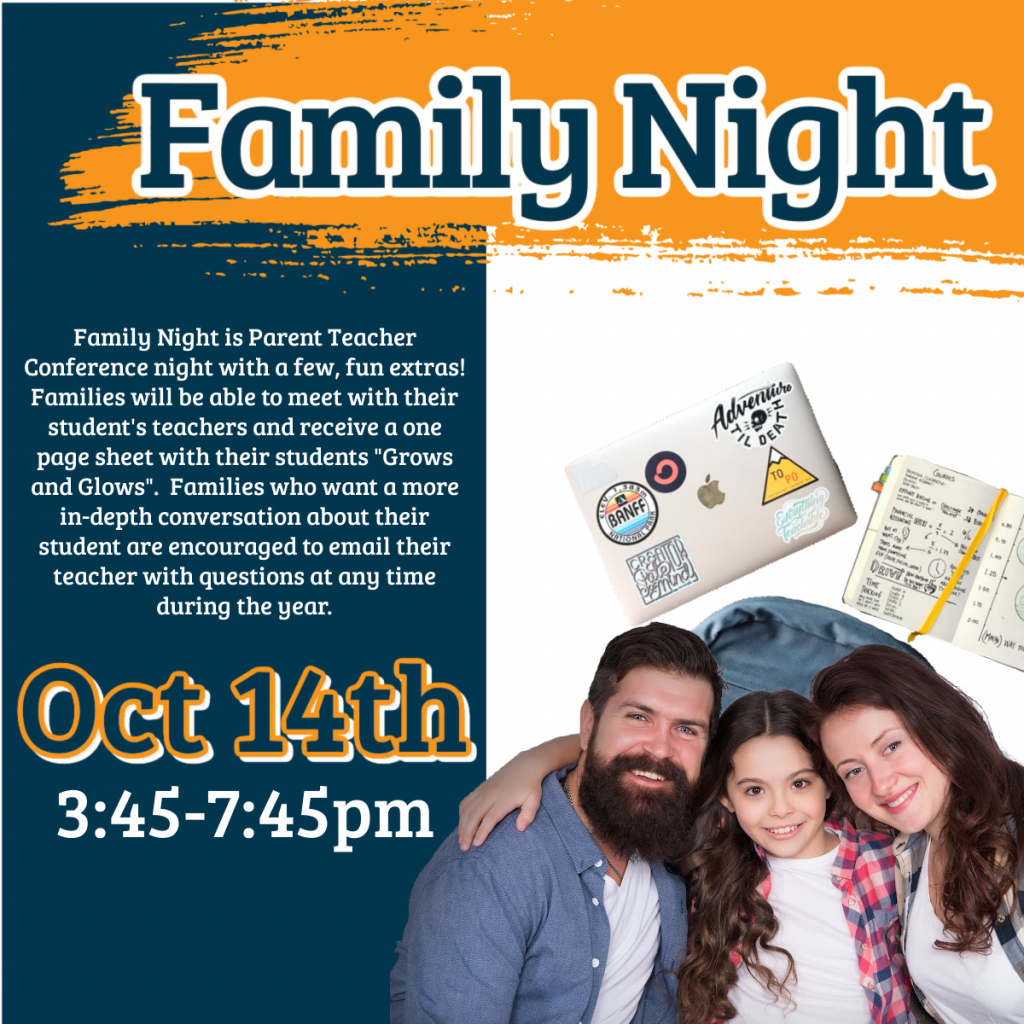 RSVP HERE to join us for family night
---
Nursing Updates
New Family Friendly COVID-19 Webpage Available! Please see link: https://www.dpsk12.org/coronavirus/covid-19-guidance/#symptoms
Updates on Sports and Play-offs
Hill's Girls Softball and Boys Soccer teams are enjoying highly successful seasons with the Boys Soccer finishing the season undefeated, and the Girls Softball team concluding 4-1. Students and families can still cheer on their classmates next week when playoffs begin! 10/12/2021 at 4pm the boys soccer team will play. Please come join us at Cramner Park at 4pm to whoot whoot for our boys. Check any updates here!
Coat Drive
Chilly weather means warm coats. Support our Hill students with any gently used jacket, sweatshirt, and other cold weather gear that your family has outgrown. Donations will be washed and organized to give to kids who don't have their own warm gear. The Coat Drive will run from October 1-October 31. Drop donations off at school in room 135 or at 140 Krameria St. Thanks for helping us keep our students warm!
Hispanic Heritage Month Festival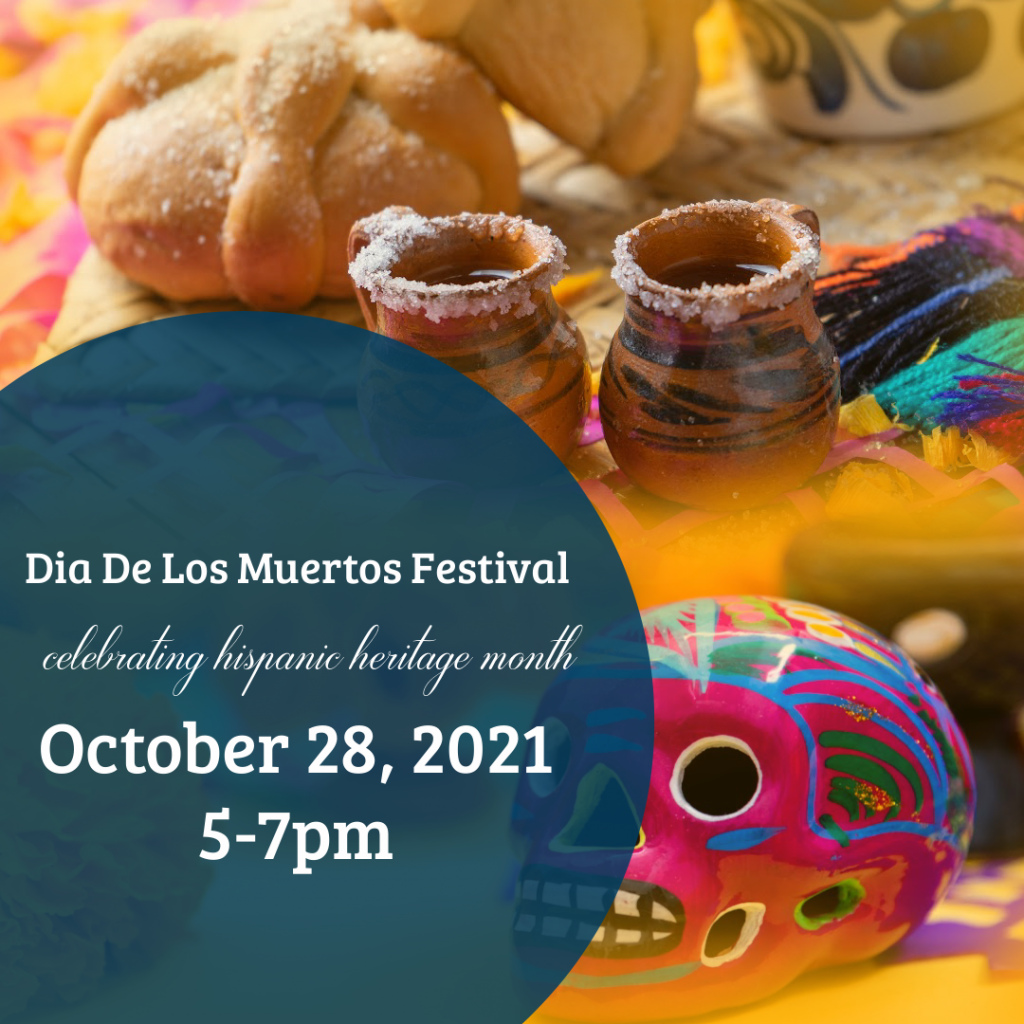 Days Off Reminder:
Oct 15 – No School
Oct 18 – No School
Oct 20 – Half-day (student dismissed at 12pm)
---
PTSA UPDATE
❤🙏💕HELP PTSA SHOW Hill TEACHERS & STAFF SOME LOVE!❤❤
Our fabulous Hill Team is diligently working to ensure the best for our kiddos. Let's show them how much we appreciate them! The PTSA will be providing teachers and staff with dinner during Family Night. We'd also like to be able to show extra gratitude to them throughout the year with special treats like surprise lunch or coffee! If you'd like to contribute to the effort, please donate to item #103 "Meals for Teachers" at hill.bebids.me*extra credit: want to do something 🍬"sweet" f🍬or teachers/staff next week? Drop off snack size candy to Jennifer I at Hill in room 135. Please drop it BEFORE Thursday, Oct 14.

HILL CARES COAT DRIVE (and gloves and hats) – SHARE THE WARMTH!10/1-10/31 Hill Cares is collecting coats, gloves and hats to distribute to students in need. Sizes needed are all typical middle-school kid sizes – kid medium up through Adult large! You can drop items at Hill in room 135.

IT's TIME TO SIGN UP FOR 21-22 PTSA MEMBERSHIP
Membership is still open – so if you haven't signed up yet, please do so! It's $20 for a family (2 people) or $10 for one person. Sign up at https://hill.bebids.me

ARTS BUTTER BRAID 🍞 FUNDRAISER💲
Welcome to our annual 'ARTS Butter Braid Fundraiser'! Please use the link below to order you delicious goodies. The sale will run until Oct. 17th and will be distributed 10/26 @ Hill 2:20-3:00pm. Feel free to pass this link on to family and friends. We also have paper copies for any students that would like to walk around to neighbours. LINK: https://store.myfundraisingplace.com/5c74a7c7-4d1b-489a-b28b-4e458756c830
If you have any questions please reach out to Julie Seltenhammer @ spankyhammer@gmail.com.🍓🍏🛍 SHOP @ NATURAL GROCERS? Did you know you can earn $ for Hill with NO additional cost to you? Here's how:
Purchase Natural Grocers gift cards (in $25, $50 or $100 increments) through the Hill PTSA representative.
You get the full amount on the card to spend at Natural Grocers
Natural Grocers donates 5% of the total amount of the gift cards purchased back to Hill PTSA!
To order gift cards or for more info, scan the QR code below or email heweir@yahoo.com

SUPPORT PTSA INITIATIVES
If you would like to donation to after school club snacks, the Arts and more – check out https://hill.bebids.me – and thanks in advance!
---
Configuración de la cuenta de Schoology para padres:
Las boletas de calificaciones no se enviarán por correo a los padres. Para ver y monitorear las calificaciones de su estudiante, asegúrese de configurar e iniciar sesión en su cuenta de Parent Schoology. El final del primer trimestre es el jueves 14 de octubre. El primer día del segundo trimestre es el martes 19 de octubre. Recibirá una actualización una vez que finalicen las calificaciones del primer trimestre.
ENLACE A LA GUÍA DE ESCUELA PARA PADRES
Boletines de nivel de grado
Familias potenciales
Ha llegado el momento de dar la bienvenida a nuestras familias de quinto grado para que se unan a nosotros en un recorrido por nuestra comunidad. Haga clic en ESTE enlace para obtener más información e inscribirse para una fecha de recorrido.
RSVP AQUÍ para unirse a nosotros para la noche familiar
Actualizaciones de enfermería
¡Nueva página web COVID-19 para familias disponible! Consulte el enlace: https://www.dpsk12.org/coronavirus/covid-19-guidance/#symptoms
Actualizaciones sobre deportes y eliminatorias
Los equipos de Softbol Femenino y Fútbol Masculino de Hill's están disfrutando temporadas de gran éxito con el Fútbol Masculino terminando la temporada invicto, y el equipo de Softbol Femenino concluyendo 4-1. ¡Los estudiantes y las familias aún pueden animar a sus compañeros de clase la próxima semana cuando comiencen los playoffs! 12/10/2021 a las 4 pm jugará el equipo de fútbol masculino. Venga y únase a nosotros en Cramner Park a las 4:00 p. M. Para disfrutar de nuestros muchachos. ¡Consulta las actualizaciones aquí!
Recogida de abrigos
El clima frío significa abrigos cálidos. Apoye a nuestros estudiantes de Hill con cualquier chaqueta, sudadera y otro equipo para clima frío que su familia haya dejado atrás. Las donaciones se lavarán y organizarán para dárselas a los niños que no tengan su propio equipo de abrigo. La colecta de abrigos se llevará a cabo del 1 de octubre al 31 de octubre. Deje las donaciones en la escuela en el salón 135 o en 140 Krameria St. ¡Gracias por ayudarnos a mantener calientes a nuestros estudiantes!
Recordatorio de días libres:
15 de octubre – No hay clases
18 de octubre – No hay clases
20 de octubre: medio día (el estudiante sale a las 12 p.m.)
❤🙏💕 ¡AYUDE A PTSA MOSTRAR A LOS MAESTROS Y AL PERSONAL DE Hill UN POCO DE AMOR! ❤❤
Nuestro fabuloso equipo Hill está trabajando diligentemente para garantizar lo mejor para nuestros niños. ¡Demostremos cuánto los apreciamos! La PTSA proporcionará a los maestros y al personal una cena durante la Noche familiar. ¡También nos gustaría poder mostrarles una gratitud adicional durante todo el año con obsequios especiales como un almuerzo sorpresa o un café! Si desea contribuir al esfuerzo, haga una donación al artículo # 103 "Comidas para maestros" en hill.bebids.me * crédito adicional: ¿quiere hacer algo 🍬 "dulce" para los maestros / personal la próxima semana? Entregue caramelos del tamaño de un bocadillo a Jennifer I en Hill en el salón 135. Por favor déjelos ANTES del jueves 14 de octubre.
HILL CARES COAT DRIVE (y guantes y gorros) – ¡COMPARTE LA CALIDEZ! 10 / 1-10 / 31
Hill Cares está recolectando abrigos, guantes y gorros para distribuir a los estudiantes necesitados. Los tamaños necesarios son todos los tamaños típicos de los niños de secundaria: ¡niños medianos hasta adultos grandes! Puedes dejar objetos en Hill en la habitación 135.
ES HORA DE INSCRIBIRSE PARA LA MEMBRESÍA DE 21-22 PTSA
La membresía aún está abierta, así que si aún no se ha registrado, ¡hágalo! Son $ 20 para una familia (2 personas) o $ 10 para una persona. Regístrese en https://hill.bebids.me
ARTES BUTTER BRAID 🍞 RECAUDADOR DE FONDOS💲
¡Bienvenido a nuestra recaudación de fondos anual ARTS Butter Braid! Utilice el enlace a continuación para pedirle deliciosas golosinas. La venta se extenderá hasta el 17 de octubre y se distribuirá el 26 de octubre en Hill 2: 20-3: 00pm. No dude en pasar este enlace a familiares y amigos. También tenemos copias en papel para los estudiantes que deseen caminar hasta los vecinos. ENLACE: https://store.myfundraisingplace.com/5c74a7c7-4d1b-489a-b28b-4e458756c830
Si tiene alguna pregunta, comuníquese con Julie Seltenhammer @ spankyhammer@gmail.com.🍓🍏🛍 SHOP @ NATURAL GROCERS? ¿Sabía que puede ganar $ por Hill SIN costo adicional para usted? Así es cómo:
Consulte nuestros boletines informativos de nivel de grado: sexto grado, séptimo grado, octavo grado
Compre tarjetas de regalo de Natural Grocers (en incrementos de $ 25, $ 50 o $ 100) a través del representante de Hill PTSA.
Obtienes el monto total de la tarjeta para gastar en Natural Grocers
¡Natural Grocers dona el 5% del monto total de las tarjetas de regalo compradas a Hill PTSA!
Para solicitar tarjetas de regalo o para obtener más información, escanee el código QR a continuación o envíe un correo electrónico a heweir@yahoo.com

APOYE LAS INICIATIVAS DE PTSA
Si desea hacer una donación para los refrigerios del club después de la escuela, las artes y más, visite https://hill.bebids.me y ¡gracias de antemano!