Hawk Talk 10/29
Posted October 29, 2021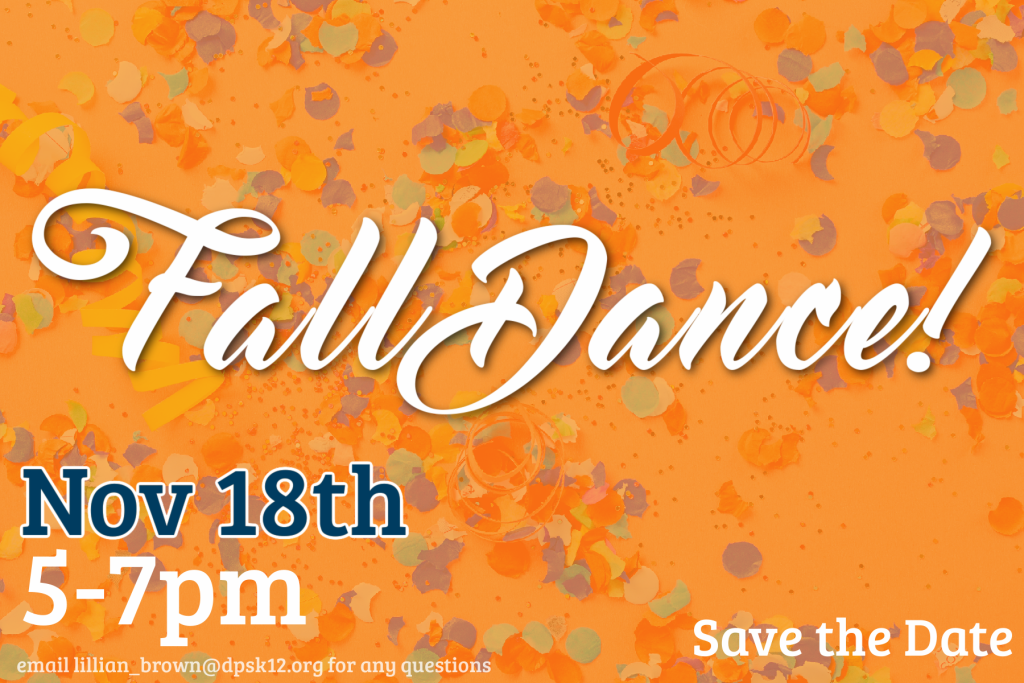 Grades:
Report cards will not be mailed to parents. In order to see and monitor your student's grades, please be sure to set-up and log-in to your Parent Schoology account. Quarter 1 grades have been finalized.
LINK TO PARENT SCHOOLOGY GUIDE
Picking Up Students Early:
Due to the bus lane being occupied and the logistical arrangements of student dismissal, the school office will not be able to support early student pick-up between 3-3:10pm on normal school days. If you need to pick-up your student early, please do so before 3pm.
On half-day Wednesdays, when students are dismissed at 12pm, there will be no early pick-ups between 11:45am-12pm.
CSC Meeting Reminder:
The next Collaborative School Committee (CSC) meeting is scheduled for Tuesday, Nov 2 at 5:30pm. You can join in-person at Hill Room 202 or virtually on ZOOM
Meeting ID: 849 8896 5151
Passcode: Skyhawks
School Breakfast Reminder:
Free breakfast is offered to all students. Students get breakfast directly from the cafeteria. If a student arrives late, after 8:05am, they will be offered breakfast from the main office.
Canned Food Drive:
Hill Cares and Hill's Student Support Team will be distributing Harvest Baskets before the Fall Break to Hill Families who need a little extra assistance. Like last year, our hope is to provide both a delicious feast for Thanksgiving Day, and meals for breakfast, lunch, and dinner for the rest of the week.
You can support us either by donating non-perishable goods to Hill, or by giving Hill Cares funds through the HIll PTSA hill.bebids.me.
Families who would like to receive a Harvest Basket can either contact Beth Crance elizabeth_crance@dpsk12.org or complete this form.
8th Grade Virtual Career Fair
See flyer with info HERE.
Masks
Hill takes pride in creating a safe environment for all individuals. Masks are still mandatory for all persons while inside the building. Please make sure your student arrives at school wearing a mask with earloops, that feels most comfortable to wear for the entire day.
Calendar of Upcoming Events:
Nov 2: 8th Grade Career Fair
Nov 2: CSC Meeting @ 5:30pm
Nov 3: Early Release Wednesday (all students dismissed at 12pm)
Nov 4: Flag Football @ 4pm @ McAuliffe International
Nov 8: Noodles & Co PTSA Fundraiser (mention Hill!)
Nov 17: Early Release Wednesday (all students dismissed at 12pm)
Nov 17: Volleyball Game @ 4pm @ Hill (Pack the House Challenge)
Nov 18: Football Game @ 4pm @ Hill (Pack the House Challenge)
Nov 18: Fall Ball @ 5pm @ Hill
Nov 22-26: Fall Break (no school)
---
Los grados:
Las boletas de calificaciones no se enviarán por correo a los padres. Para ver y monitorear las calificaciones de su estudiante, asegúrese de configurar e iniciar sesión en su cuenta de Parent Schoology. Se han finalizado las calificaciones del primer trimestre.
ENLACE A LA GUÍA DE ESCUELA PARA PADRES
Recoger a los estudiantes temprano:
Debido a que el carril del autobús está ocupado y los arreglos logísticos de la salida de los estudiantes, la oficina de la escuela no podrá apoyar la recogida temprana de los estudiantes entre las 3 y las 3:10 p. M. En los días escolares normales. Si necesita recoger a su estudiante temprano, hágalo antes de las 3 pm.
Los miércoles de medio día, cuando los estudiantes salen a las 12 p. M., No habrá recogidas tempranas entre las 11:45 a. M. Y 12 p. M.
Recordatorio de la reunión de CSC:
La próxima reunión del Comité Escolar Colaborativo (CSC) está programada para el martes 2 de noviembre a las 5:30 pm. Puede unirse en persona en Hill Room 202 o virtualmente en ZOOM
ID de la reunión: 849 8896 5151
Código de acceso: Skyhawks
Recordatorio del desayuno escolar:
Se ofrece desayuno gratis a todos los estudiantes. Los estudiantes reciben el desayuno directamente de la cafetería. Si un estudiante llega tarde, después de las 8:05 am, se le ofrecerá desayuno en la oficina principal.
Colecta de comida enlatada:
Hill Cares y el equipo de apoyo estudiantil de Hill's distribuirán Harvest Baskets antes de las vacaciones de otoño a las familias de Hill que necesitan un poco de ayuda adicional. Al igual que el año pasado, nuestra esperanza es ofrecer tanto una deliciosa fiesta para el Día de Acción de Gracias como comidas para el desayuno, el almuerzo y la cena durante el resto de la semana.
Puede apoyarnos donando productos no perecederos a Hill o donando fondos de Hill Cares a través de HIll PTSA hill.bebids.me.
Las familias que deseen recibir una canasta de cosecha pueden comunicarse con Beth Crance elizabeth_crance@dpsk12.org o completar este formulario.
Feria de carreras virtuales de octavo grado
Vea el folleto con información AQUÍ.
Mascaras
Hill se enorgullece de crear un entorno seguro para todas las personas. Las máscaras siguen siendo obligatorias para todas las personas dentro del edificio. Por favor asegúrese de que su estudiante llegue a la escuela con una máscara con ganchos para las orejas, que se sienta más cómoda de usar durante todo el día.
Calendario de próximos eventos:
2 de noviembre: Feria de carreras de octavo grado
2 de noviembre: Reunión de CSC a las 5:30 pm
3 de noviembre: miércoles de salida temprana (todos los estudiantes salen a las 12 p.m.)
4 de noviembre: Flag Football @ 4pm @ McAuliffe International
8 de noviembre: Recaudación de fondos de Noodles & Co PTSA (¡mencione a Hill!)
17 de noviembre: miércoles de salida temprana (todos los estudiantes salen a las 12 p.m.)
17 de noviembre: Juego de voleibol a las 4 p.m. @ Hill (Desafío Pack the House)
18 de noviembre: Partido de fútbol a las 4 p.m. @ Hill (Pack the House Challenge)
18 de noviembre: Fall Ball @ 5pm @ Hill
22-26 de noviembre: vacaciones de otoño (no hay clases)