Hill Cares Update!
Posted December 7, 2021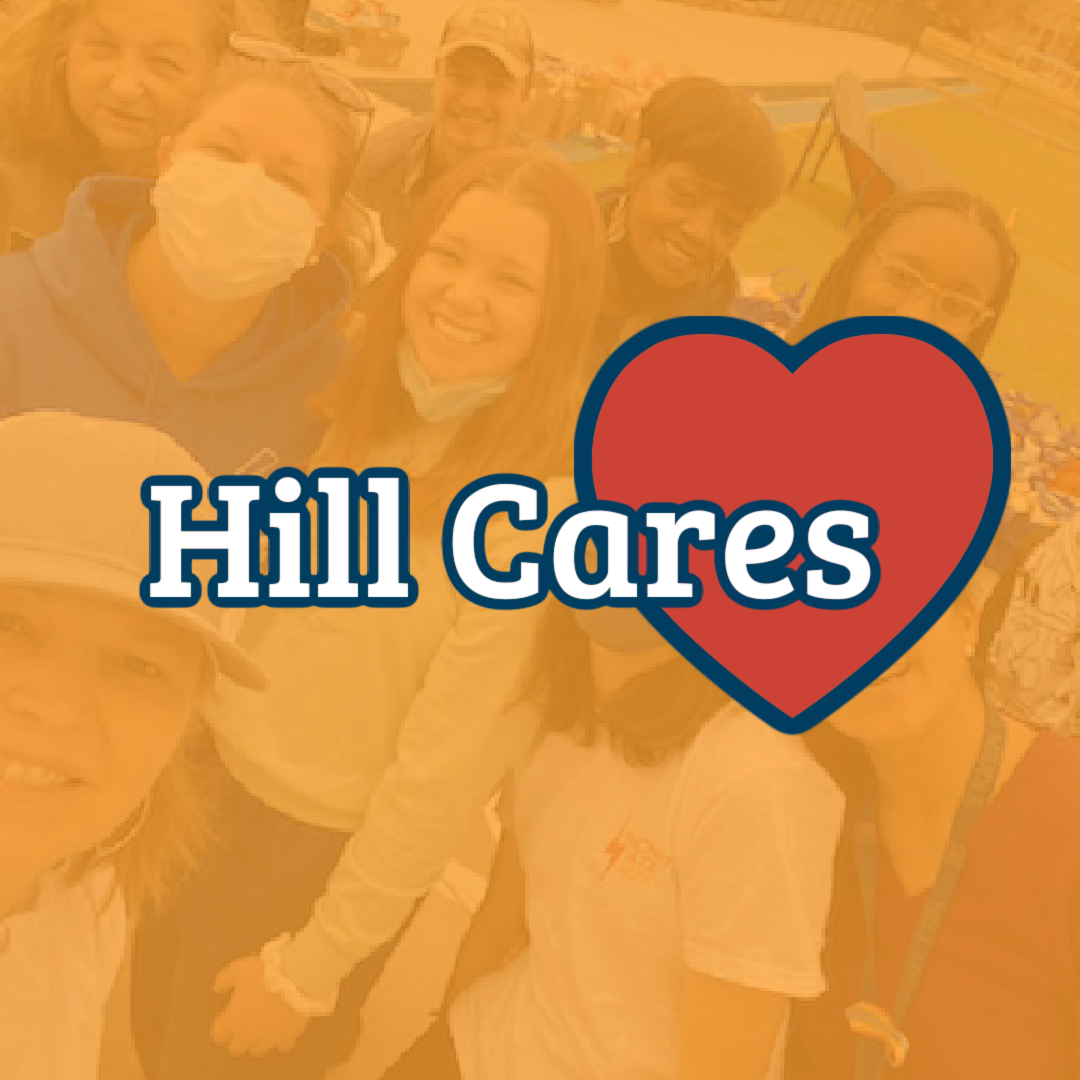 It's inspiring to see Hill come together as a community to support each other. We had a great Harvest Basket distribution and assisted over 60 Hill Families. Each family received 2 boxes of food and a Wal Mart gift card that provided a nice celebratory meal, and food to last for the week of break. Thank you to our amazing community partners (Epworth Foundation, Abiding Hope Church, and Steck Elementary), and all our amazing parent, teacher, and student volunteers. Also, Team Marigold held on for the win for the Legacy Squad Challenge with 490 cans to Team Navy's 292 cans.

The Hill Community is a powerful resource for connection and support. Show your Skyhawk pride by helping us make sure all Hill Families, Staff, and Teachers feel appreciated in December by:
Supporting Hill Families for the holidays:
Showing our Teachers/Staff how much we appreciate them and their commitment to educating Hill's students during the nationwide teacher shortage:
Fill the holidays with cheer by contributing to Teacher/Staff Holiday Gifts. The PTSA will use all money donated to purchase gift cards for Hill's teachers and staff. Contributing is voluntary. Give what you feel comfortable giving.
Celebrate teachers in your own way with a homemade gift or card.
Being an active member of Hill by:
Attending the next PTSA meeting on December 2, and learning how we are helping Hill. The PTSA has made it easy as it will only be by Zoom! Meeting ID: 840 9673 0332, passcode: Hill
Donating to Hill on Colorado Gives day, December 7. Schedule your donation now! Last year, we raised $4,200 to support Mental Health services and Hill Cares. Let's exceed that goal this year! Remember, every dollar donated will help us earn more from the Colorado Gives Foundation!
Meeting your Hill peers on December 8 5pm-9pm, at Chipotle on S. Monaco. Chipotle is giving a portion of your purchase to the Hill PTSA.

In-Person Instructions: mention "Hill" BEFORE ordering, or show this flyer: ENGLISH flyer | flyer en ESPANOL
Online Ordering Code: C3TZ2N8 (pickup only, delivery not valid for fundraisers)
Thank you! We appreciate all that you do!