Hawk Talk 8/26
Posted August 26, 2022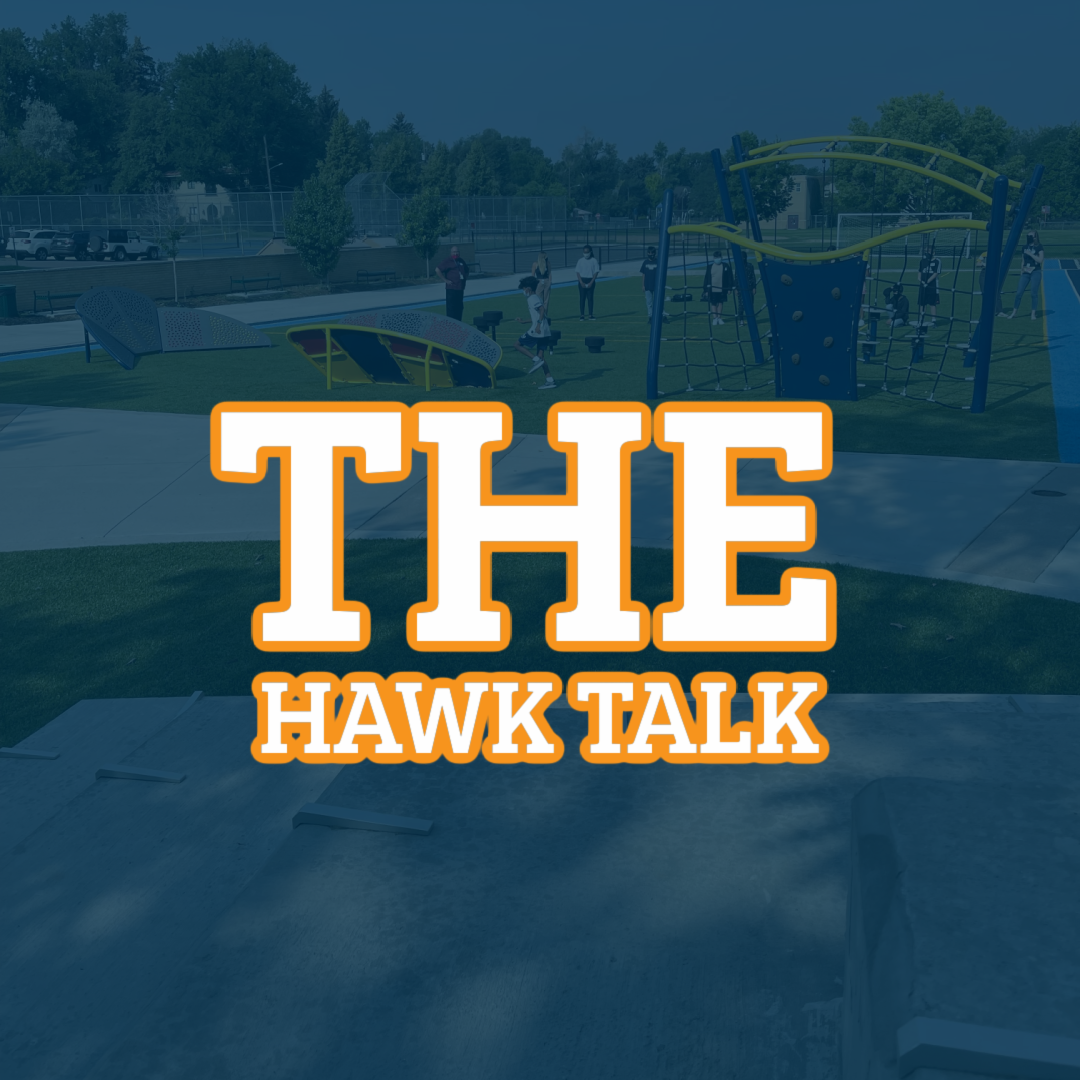 Free & Reduced Lunch Forms
ALL families should complete this application, since lunch is no longer free for the 22-23 school year AND Hill Campus receives budget funds based on the number of families that submit the application, not on how many families qualify for the assistance. https://www.myschoolapps.com/Home/PickDistrict
Transportation:
We appreciate everyone's patience this week as transportation works to normalize routes. In the morning, we will excuse tardies and provide breakfast to students who are late as a result of transportation issues. In the afternoon, bus riders will be supervised until they have boarded their bus, even if buses are running late. If you have any questions regarding school buses, please call the transportation department at 720-423-3600.
Fall Sports
Sports are finally among us! Coming up we have Girls Softball, Boys Soccer, and Coed Cross Country! Registration will close Tuesday 8/30 at 5pm. Once registration closes, we will send out details for tryout dates and additional info about rosters. In order to try out you must complete a sports physical, due by Friday, September 2. Attached below are links to sign up, as well as the physical form!
Physical/Parent Permission Form/Emergency Card (English)
Physical/Parent Permission Form/Emergency Card (Spanish)
Before and After school campus hours:
Please note that supervision on Hill Campus starts at 7:45am every morning, and ends at 3:25pm on regular days or 12:15pm on early release days. The Hill Campus should be clear of students before and after these times unless they are participating in a school sanctioned club or sport.
Early Release Calendar
Save this calendar with all Hill's early release days. Our next early release will be Wednesday, September 7, 2022. School hours on early release days 8:10 am – 12:00pm.
Upcoming Calendar
Aug 30: Deadline to Register for Fall Sports (Coed Cross Country, Girls Softball, Boys Soccer)
Sep 2: Deadline for Sports Physicals
Sep 5: No School (Labor Day)
Sep 7: Early Release Day, 12:00 dismissal
Sep 15: Back to School Night
Sep 15 & 16: School Photo Days
---
Formularios de almuerzo gratis y reducido

TODAS las familias deben completar esta solicitud, ya que el almuerzo ya no es gratis para el año escolar 22-23 Y Hill Campus recibe fondos presupuestarios en función de la cantidad de familias que presentan la solicitud, no de cuántas familias califican para la asistencia. https://www.myschoolapps.com/Home/PickDistrict
Transportación:

Agradecemos la paciencia de todos esta semana mientras el transporte trabaja para normalizar las rutas. Por la mañana, excusaremos las tardanzas y proporcionaremos el desayuno a los estudiantes que lleguen tarde como resultado de problemas de transporte. Por la tarde, los pasajeros del autobús serán supervisados ​​hasta que hayan abordado su autobús, incluso si los autobuses se retrasan. Si tiene alguna pregunta sobre los autobuses escolares, llame al departamento de transporte al 720-423-3600.
Deportes de otoño

¡Por fin el deporte está entre nosotros! ¡Próximamente tenemos sóftbol femenino, fútbol masculino y campo traviesa mixto! La inscripción se cerrará el martes 8/30 a las 5pm. Una vez que se cierre el registro, enviaremos los detalles de las fechas de prueba e información adicional sobre las listas. Para probar, debe completar un examen físico deportivo, que vence el viernes 2 de septiembre. A continuación se adjuntan los enlaces para registrarse, ¡así como el formulario físico!
Físico/Formulario de permiso de los padres/Tarjeta de emergencia (inglés)
Físico/Formulario de permiso de los padres/Tarjeta de emergencia (español)
Horario antes y después de la escuela:

Tenga en cuenta que la supervisión en Hill Campus comienza a las 7:45 a. m. todas las mañanas y termina a las 3:25 p. m. los días regulares o a las 12:15 p. m. los días de salida temprana. El campus de Hill debe estar libre de estudiantes antes y después de estos horarios, a menos que estén participando en un club o deporte sancionado por la escuela.
Calendario de Salida Temprana

Guarde este calendario con todos los días de salida anticipada de Hill. Nuestra próxima salida temprana será el miércoles 7 de septiembre de 2022. El horario escolar en los días de salida temprana es de 8:10 a. m. a 12:00 p. m.
Calendario próximo
30 de agosto: Fecha límite para inscribirse en los deportes de otoño (cross country mixto, softbol femenino, fútbol masculino)
2 de septiembre: Fecha límite para exámenes físicos deportivos
5 de septiembre: No hay clases (Día del Trabajo)
7 de septiembre: Día de salida temprana, salida a las 12:00
15 de septiembre: Noche de regreso a clases
15 y 16 de septiembre: Días de fotos escolares