Hawk Talk 9/9
Posted September 9, 2022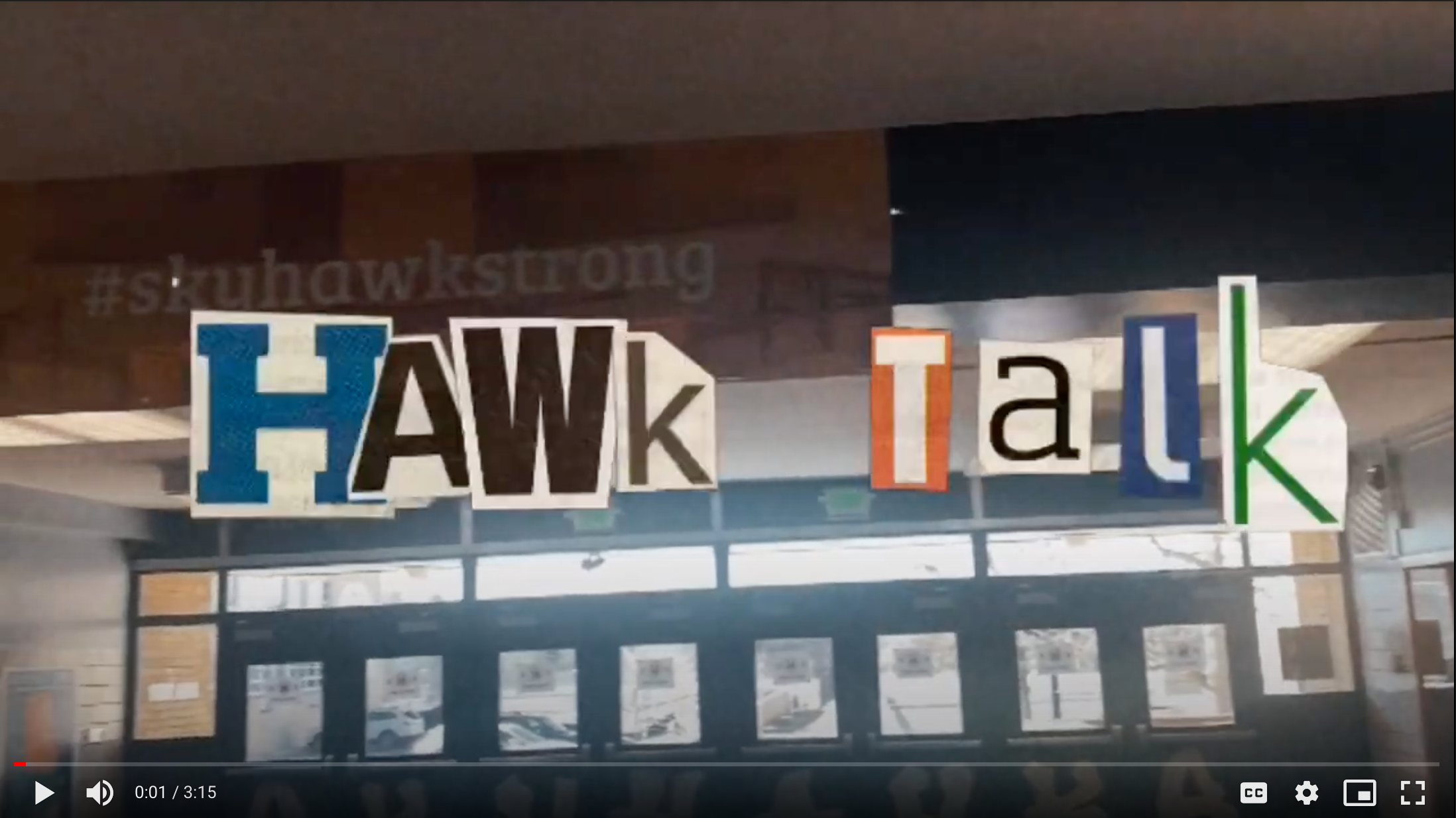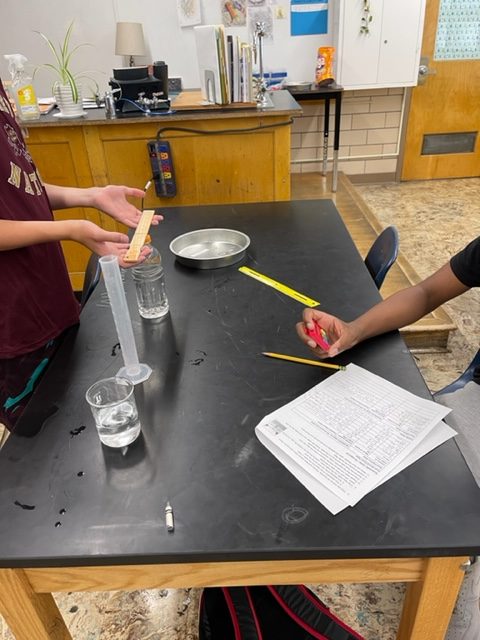 Back to School Night – 9/15 5-7pm
This year, Back To School Night will be held on September 15th, from 5-7pm. This will be an opportunity for the students and parents to ask questions, meet the staff, socialize, as well as to fully understand the school and what we, as Skyhawks, stand for. The staff will be available to answer any questions students and/or parents may have. At 6pm in the auditorium, there will be an optional presentation by school leaders on various topics. Before and after the presentation Hill students will guide their families through their school schedule. Teachers will be in their classrooms to greet families and share information. All students from 6th, 7th, and 8th grade are welcome!
We welcome everyone to Hill with open arms!
CSC Nomination
The CSC is an important part of Hill's governance, and is comprised of parents, teachers, administration, and community members. We'd like for the committee to be representative of our school population, and are looking for engaged parents who would be committed to helping Hill make decisions that are in the best interest of all students. This is an unpaid, elected position and requires that members attend a monthly meeting in the evening. The first meeting is Tuesday, October 1 at 5:30pm.
You may nominate as many as you would like. CSC Nomination Form We will contact them to discuss the role.
Clubs
Most after School Clubs are starting this Monday, September 12. Please remember which clubs you have signed up for and the days they are available. Here are some notes on logistics: :
Students will exit the school building as a "walker" on club days from the front of the school, then walk around to the courtyard to meet their club leader.
There is no DPS transportation provided, so yellow school bus riders must have a way to get home at 4:00 when clubs end.
We are not providing snacks this year.
Clubs are 3:20-4:00pm. If your club is cancelled, parents will receive a text message from the school notifying them.
Club leaders will not take attendance, but should be notified if your student will miss clubs for any reason.
We are excited to offer 17 clubs this year on Mondays, Tuesdays and Thursdays. Families can still sign-up, by going to the Club Sign-Up Link. Sign-ups will close on Friday, September 23.
Afternoon Tardy Calls
At Hill we prioritize learning and ensuring students are in class, on time for every class. Starting September 12, families of students who are marked unexcused tardy, meaning no pass excusing them, for Blocks 2, 3, 4, or 5 will receive a robocall. Should you receive a phone call, we encourage you to:
Ask your student to login the Student Portal to find the class for which they were marked tardy.
Contact the teacher to find out why they were marked for the unexcused tardy. Or encourage your student to talk or email the teacher. If a change is to be made, the teacher will contact Hill's front office to initiate the correction.
Remind your student to get to class on time. Passing period is 4 minutes, and is enough time for students to get to class.
Thank you for your support in helping our students understand the importance of getting to class.
Introduction of the Gifted and Talented Teacher
Please read this letter of introduction from Ms. Thielen.
Upcoming Calendar
Sep 15: Back to School Night (5-7pm)
Sep 15 & 16: School Photo Days
Oct 4: CSC Meeting (in-person or virtual)
---
HILL PTSA UPDATE!
Thank you to all who have already signed up to be a PTSA member for the 22-23 School Year. The more the merrier for this group – so PLEASE, take the time to sign up and put the upcoming meetings and events on your calendar. We'd love to get to know you and work together with you in support of our terrific school. You can sign up to become a PTSA member, donate to Hill Arts or to donate to help purchase Afterschool Club Snacks and more at – https://hill.bebids.me
NOTE: You will sign up as if you are bidding on an auction item. This is the platform we use for all fundraising throughout the year, including the Spring Fundraiser.
PLEASE JOIN US FOR OUR 1ST 2022-23 PTSA MEETING!
MARK YOUR CALENDARS:
SEP 14: DINE OUT @ BAD DADDY'S BURGER BAR – 5-9p – 20% back to Hill!
SEP 22: PTSA MTG @ 6:30p – LIBRARY
OCT 11 : DINE OUT @ MICI ITALIAN 11a – 8p – Hill receives 20%!
OCT 20: PTSA MTG @ 6:30p – LIBRARY
NOV 9 : DINE OUT @ CHIPOTLE 5-9p – Hill receives 33%!
NOV 17: PTSA MTG @ 6:30p – LIBRARY
HELP WANTED!
We still have a few PTSA volunteer positions open and would love your help! Sign up here: https://bit.ly/3BarYlv
STAY IN THE KNOW!
BECOME A 21-22 PTSA MEMBER – SIGN UP @ https://hill.bebids.me
MEMBERS RECEIVE PERIODIC EMAILS
WATCH FOR PTSA UPDATES IN THE HAWK TALK
FOLLOW HILL ON FACEBOOK – PTSA POSTS THERE TOO!
EASY WAYS TO SUPPORT PTSA
DONATE – to various initiatives at https://hill.bebids.me
KING SOOPERS – we typically raise over $2,000 from King Soopers – and it's so easy for you!! Simply tie your King Soopers loyalty card to Hill & they will give back every time you buy groceries or gas at KS! Choose "Hill Campus of Arts & Sciences PTSA" when you link your rewards # at the following link: https://www.kingsoopers.com/i/community/community-rewards
AMAZON – Simply start ALL your Amazon shopping at smile.amazon.com & select "Hill Campus of Arts & Sciences PTA". It works with the App too, BTW.
Put DINE OUTS on your calendar – easy way to feed your family & support Hill with $ back from local restaurants! We made over $1500 last year from Dine Outs.
BOX TOPS FOR EDUCATION – download the app, attach account to Hill, buy groceries, scan receipt & repeat. Find out how at BTFE.com – we only made abour $80 last year – lots of possibility here!
BENEVITY – find out if your employer participates in this matching program.
2021-22 PTSA EXEC BOARD
We'd love to hear from you! Feel free to reach out with questions, comments, or just to introduce yourself!
---
Noche de Regreso a Clases – 9/15 5-7pm
Este año, la Noche de Regreso a la Escuela se llevará a cabo el 15 de septiembre, de 5 a 7 p. m. Esta será una oportunidad para que los estudiantes y los padres hagan preguntas, conozcan al personal, socialicen y comprendan completamente la escuela y lo que nosotros, como Skyhawks, representamos. El personal estará disponible para responder cualquier pregunta que los estudiantes y/o padres puedan tener. A las 6:00 p. m. en el auditorio, habrá una presentación opcional de los líderes escolares sobre varios temas. Antes y después de la presentación, los estudiantes de Hill guiarán a sus familias a través de su horario escolar. Los maestros estarán en sus salones de clases para saludar a las familias y compartir información. ¡Todos los estudiantes de 6°, 7° y 8° grado son bienvenidos!
¡Les damos la bienvenida a todos a Hill con los brazos abiertos!
Nominación CSC
El CSC es una parte importante del gobierno de Hill y está compuesto por padres, maestros, administración y miembros de la comunidad. Nos gustaría que el comité fuera representativo de nuestra población escolar y estamos buscando padres comprometidos que se comprometan a ayudar a Hill a tomar decisiones que sean lo mejor para todos los estudiantes. Este es un cargo electo no remunerado y requiere que los miembros asistan a una reunión mensual por la noche. La primera reunión es el martes 1 de octubre a las 5:30 pm.
Puedes nominar tantos como quieras. Formulario de nominación de CSC Nos pondremos en contacto con ellos para analizar el puesto.
Clubs
La mayoría de los After School Clubs comienzan este lunes 12 de septiembre. Recuerde en qué clubes se ha inscrito y los días en que están disponibles. Aquí hay algunas notas sobre logística:
Los estudiantes saldrán del edificio de la escuela como un "caminante" en los días del club desde el frente de la escuela, luego caminarán hacia el patio para encontrarse con el líder del club.
No se proporciona transporte de DPS, por lo que los pasajeros del autobús escolar amarillo deben tener una manera de llegar a casa a las 4:00 cuando terminan los clubes.
No estamos proporcionando bocadillos este año.
Los clubes son de 3:20 a 4:00 p. m. Si se cancela su club, los padres recibirán un mensaje de texto de la escuela para notificarles.
Los líderes del club no tomarán asistencia, pero deben ser notificados si su estudiante faltará a los clubes por cualquier motivo.
Estamos emocionados de ofrecer 17 clubes este año los lunes, martes y jueves. Las familias aún pueden inscribirse, yendo al Club Sign-Up Link. Las inscripciones se cerrarán el viernes 23 de septiembre.
Llamadas tarde por la tarde
En Hill priorizamos el aprendizaje y nos aseguramos de que los estudiantes estén en clase, a tiempo para cada clase. A partir del 12 de septiembre, las familias de los estudiantes que tengan una tardanza injustificada, es decir, que no pasen para excusarlos, para los Bloques 2, 3, 4 o 5 recibirán una llamada automática. Si recibe una llamada telefónica, le animamos a:
Pídale a su estudiante que inicie sesión en el Portal del estudiante para encontrar la clase para la que se marcó tarde.
Póngase en contacto con el maestro para averiguar por qué fueron marcados por la tardanza injustificada. O anime a su estudiante a hablar o enviar un correo electrónico al maestro. Si se va a realizar un cambio, el maestro se comunicará con la oficina principal de Hill para iniciar la corrección.
Recuérdele a su estudiante que llegue a clase a tiempo. El período de paso es de 4 minutos y es tiempo suficiente para que los estudiantes lleguen a clase.
Gracias por su apoyo para ayudar a nuestros estudiantes a comprender la importancia de llegar a clase.
Introducción del maestro superdotado y talentoso
Lea esta carta de presentación de la Sra. Thielen.
Calendario próximo
15 de septiembre: Noche de Regreso a Clases (5-7pm)
15 y 16 de septiembre: Días de fotos escolares
4 de octubre: reunión del CSC (presencial o virtual)
¡ACTUALIZACIÓN DEL PTSA DE HILL!
Gracias a todos los que ya se han registrado para ser miembros de la PTSA para el año escolar 22-23. Cuantos más, mejor para este grupo, así que POR FAVOR, tómese el tiempo para registrarse y anotar las próximas reuniones y eventos en su calendario. Nos encantaría conocerte y trabajar contigo para apoyar a nuestra excelente escuela. Puede inscribirse para convertirse en miembro de PTSA, donar a Hill Arts o donar para ayudar a comprar Afterschool Club Snacks y más en: https://hill.bebids.me
NOTA: Se registrará como si estuviera pujando por un artículo de subasta. Esta es la plataforma que usamos para toda la recaudación de fondos durante todo el año, incluida la recaudación de fondos de primavera.
¡ÚNASE A NOSOTROS PARA NUESTRA PRIMERA REUNIÓN DE PTSA 2022-23!
MARQUE SUS CALENDARIOS:
14 DE SEPTIEMBRE: CENA FUERA EN BAD DADDY'S BURGER BAR – 5-9p – ¡20 % de regreso a Hill!
22 DE SEPTIEMBRE: PTSA MTG @ 6:30p – BIBLIOTECA
11 DE OCTUBRE: CENA FUERA @ MICI ITALIANO 11a – 8p – ¡Hill recibe el 20%!
20 DE OCTUBRE: PTSA MTG @ 6:30p – BIBLIOTECA
9 DE NOVIEMBRE: CENA FUERA EN CHIPOTLE 5-9p – ¡Hill recibe el 33%!
17 DE NOVIEMBRE: PTSA MTG @ 6:30p – BIBLIOTECA
¡SE BUSCA AYUDANTE!
¡Todavía tenemos algunos puestos de voluntarios de PTSA abiertos y nos encantaría su ayuda! Regístrate aquí: https://bit.ly/3BarYlv
¡MANTENTE INFORMADO!
CONVIÉRTETE EN MIEMBRO DE LA PTSA 21-22 – REGÍSTRATE @ https://hill.bebids.me
LOS MIEMBROS RECIBEN CORREOS PERIÓDICOS
MIRA LAS ACTUALIZACIONES DE LA PTSA EN HAWK TALK
SIGA A HILL EN FACEBOOK – ¡PUBLICACIONES DE PTSA ALLÍ TAMBIÉN!
MANERAS FÁCILES DE APOYAR A LA PTSA
DONAR – a varias iniciativas en https://hill.bebids.me
KING SOOPERS: normalmente recaudamos más de $ 2,000 de King Soopers, ¡y es muy fácil para usted! ¡Simplemente ate su tarjeta de fidelidad de King Soopers a Hill y le devolverán cada vez que compre comestibles o gasolina en KS! Elija "Hill Campus of Arts & Sciences PTSA" cuando vincule su número de recompensas en el siguiente enlace: https://www.kingsoopers.com/i/community/community-rewards
Si aún no tiene un número de recompensas/cuenta digital, puede crearlo aquí: https://www.kingsoopers.com/account/create/
AMAZON: simplemente inicie TODAS sus compras en Amazon en smile.amazon.com y seleccione "Hill Campus of Arts & Sciences PTA". También funciona con la aplicación, por cierto.
Ponga DINE OUTS en su calendario: ¡una manera fácil de alimentar a su familia y apoyar a Hill con $ de vuelta de los restaurantes locales! Ganamos más de $1500 el año pasado con Dine Outs.
BOX TOPS PARA LA EDUCACIÓN: descargue la aplicación, adjunte una cuenta a Hill, compre comestibles, escanee el recibo y repita. Descubra cómo en BTFE.com, solo ganamos alrededor de $ 80 el año pasado, ¡muchas posibilidades aquí!
BENEFICIO: averigüe si su empleador participa en este programa de correspondencia.
JUNTA EJECUTIVA DE LA PTSA 2021-22
¡Nos encantaría saber de usted! ¡No dude en comunicarse con preguntas, comentarios o simplemente para presentarse!
Presidente: Cat Holmes, cath0513@yahoo.com
Vicepresidente: Jamie Resnik, jadunn99@yahoo.com
Tesorera: Liz Kaplansky, elizabeth.kaplansky@gmail.com
Secretaria: Pattie Welch, pattiewelch@hotmail.com
---