Hawk Talk 9/16
Posted September 16, 2022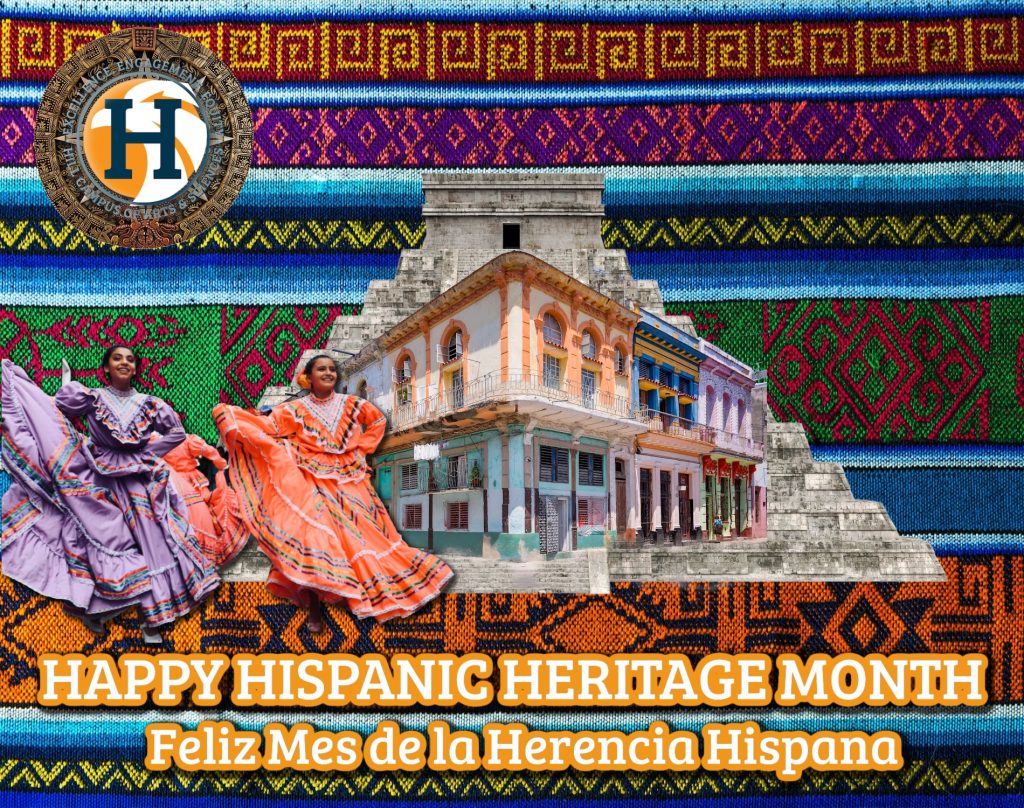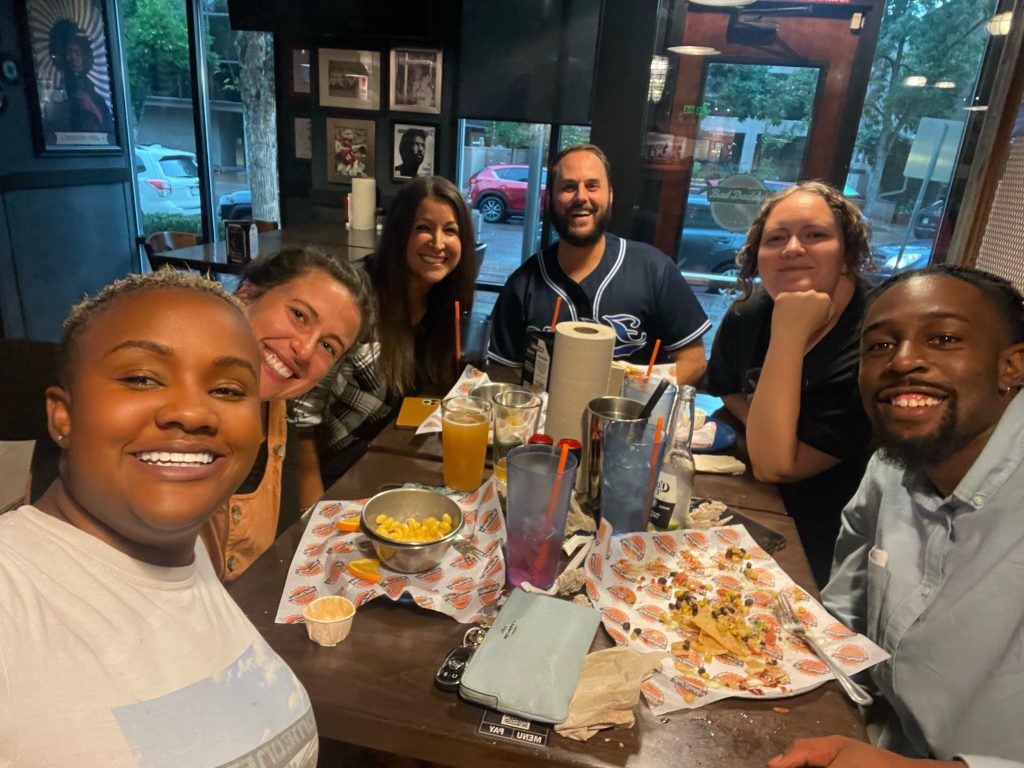 "What in the world is going on with my child?"
Understanding the Middle School and Teenage Brain
An informational presentation to help you understand what is going on in the body and brain of your middle school student. Spanish interpretive services provided.
Thursday September 22nd, 2022
5:00 – 6:00 p.m.
Hill Campus of Arts and Sciences Auditorium
Presentors: Beth Crance, MSW, LCSW Social Worker
Joe Waldon, MSW, LCSW Therapeutic Service Provider
Legacy Squad Challenge School Pushup challenge
We have a Legacy Squad Push-up challenge on Thursday September 22nd during the fifth block of a Marigold day. Only two students from each class can participate and they must sign up on 9/19. May the best squad win!
Picture Day Orders
Students enjoyed getting their school photo taken this week. They received a paper flier with a QR code to purchase the photos. Wells Photography will also send families an email with the information to order. If you have any questions about ordering school photos, please contact Wells Photography by texting 303-726-1858. Photo Retake Day is Monday, Oct 10, 2022.
Spirit Week October 3-October 7,
Get Excited Skyhawks Spirit Week is Coming! More Details to come but below is the planned week:
Monday: Anything but a Backpack day
Tuesday: Pajama Day
Wednesday: Twin Day
Thursday: Dress like a teacher, Dress like a student
Friday: Legacy Squad Challenge & Homecoming Celebration
Upcoming Calendar
Sep 17: Outdoor Movie Night @ Hale Park, 5:30 pm. Mamma Mia, snack proceeds go to Hill!
Sep 21: Early Release Day, 12:00pm
Sep 22: Understanding the Middle School Brain, 5:00 in the Hill Auditorium
Sep 22: PTSA Meeting, 6:30 pm at Hill
Sep 30: No School
Oct 4: CSC Meeting (in-person and by Zoom), 5:30 pm at Hill Parent Nomination Form
Oct 3-7: Spirit Week
---
HILL PTSA UPDATE!
Thank you to all who have already signed up to be a PTSA member for the 22-23 School Year. The more the merrier for this group – so PLEASE, take the time to sign up and put the upcoming meetings and events on your calendar. We'd love to get to know you and work together with you in support of our terrific school. You can sign up to become a PTSA member, donate to Hill Arts and more at – https://hill.bebids.me
NOTE: You will sign up as if you are bidding on an auction item. This is the platform we use for all fundraising throughout the year, including the Spring Fundraiser.
WE WOULD LOVE TO SEE YOU FOR OUR 1ST 2022-23 PTSA MEETING! SEP 22 @ 6:30 IN THE LIBRARY!
MARK YOUR CALENDARS:
SEP 22: PTSA MTG @ 6:30p – LIBRARY
OCT 11 : DINE OUT @ MICI ITALIAN 11a – 8p – Hill receives 20%!
OCT 20: PTSA MTG @ 6:30p – LIBRARY
NOV 9 : DINE OUT @ CHIPOTLE 5-9p – Hill receives 33%!
NOV 17: PTSA MTG @ 6:30p – LIBRARY
JOIN US TOMORROW, SATURDAY, SEPTEMBER 17 – HALE PARK @ 5:30 FOR THE FINAL SUMMER MOVIE NIGHT FEATURING MAMA MIA! – ALL SNACK PROCEEDS GO TO HILL!
We are still looking for two co-chairs to take the lead on planning our Spring 2023 Hill Auction fundraiser and would love your help!! We have a location ready to host our school now we need two volunteers to lead the way in making this very important event happen! You will have tons of PTSA support and volunteers to help you! Sign up here: https://bit.ly/3BarYlv
HELP WANTED!
2021-22 PTSA EXEC BOARD
We'd love to hear from you! Feel free to reach out with questions, comments, or just to introduce yourself!
President: Cat Holmes, cath0513@yahoo.com
Vice Pres: Jamie Resnik, jadunn99@yahoo.com
Treasurer: Liz Kaplansky, elizabeth.kaplansky@gmail.com
Secretary: Pattie Welch, pattiewelch@hotmail.com
---
"¿Qué estás pasando con mi hijo?"
Comprender el cerebro de la escuela secundaria y la adolescencia
Una presentación informativa para ayudarlo a comprender lo que sucede en el cuerpo y el cerebro de su estudiante de secundaria. Se brindan servicios de interpretación en español.
22 de septiembre de 2022
5:00 – 6:00 p. m.
Auditorio del Campus de Artes y Ciencias de Hill
Presentadores: Beth Crance, MSW, trabajadora social de LCSW
Joe Waldon, MSW, LCSW Proveedor de servicios terapéuticos
Desafío de escuadrón heredado Desafío de flexiones escolares
Tenemos un desafío de flexiones Legacy Squad el jueves 22 de septiembre durante el quinto bloque de un día de Marigold. Solo pueden participar dos estudiantes de cada clase y deben inscribirse el 19/9. ¡Que gane el mejor equipo!
Pedidos para el día de la fotografía
Los estudiantes disfrutaron de tomarse la foto de la escuela esta semana. Recibieron un volante de papel con un código QR para comprar las fotos. Wells Photography también enviará a las familias un correo electrónico con la información para ordenar. Si tiene alguna pregunta sobre el pedido de fotografías escolares, comuníquese con Wells Photography enviando un mensaje de texto al 303-726-1858. El día de retomar la foto es el lunes 10 de octubre de 2022.
Spirit Week del 3 al 7 de octubre,
¡Anímese, se acerca la semana del espíritu Skyhawks! Más detalles por venir, pero a continuación se muestra la semana planificada:
Lunes: cualquier cosa menos un día de mochila
Martes: Día del Pijama
Miércoles: Día de los Gemelos
Jueves: Vístete como un maestro, Vístete como un estudiante
Viernes: Legacy Squad Challenge y celebración de regreso a casa
Calendario próximo
17 de septiembre: Noche de cine al aire libre en Hale Park, 5:30 p. m. Mamma Mia, ¡las ganancias de los refrigerios van a Hill!
21 de septiembre: Día de salida temprana, 12:00 p. m.
22 de septiembre: Comprender el cerebro de la escuela secundaria, 5:00 en el Auditorio Hill
22 de septiembre: Reunión de PTSA, 6:30 pm en Hill
30 de septiembre: No hay clases
4 de octubre: Reunión de CSC (en persona y por Zoom), 5:30 p. m. en Hill Formulario de nominación de padres
3-7 de octubre: Semana del espíritu
¡ACTUALIZACIÓN DEL PTSA DE HILL!
Gracias a todos los que ya se han registrado para ser miembros de la PTSA para el año escolar 22-23. Cuantos más, mejor para este grupo, así que POR FAVOR, tómese el tiempo para registrarse y anotar las próximas reuniones y eventos en su calendario. Nos encantaría conocerte y trabajar contigo para apoyar a nuestra excelente escuela. Puede registrarse para convertirse en miembro de PTSA, donar a Hill Arts y más en: https://hill.bebids.me
NOTA: Se registrará como si estuviera pujando por un artículo de subasta. Esta es la plataforma que usamos para toda la recaudación de fondos durante todo el año, incluida la recaudación de fondos de primavera.
¡NOS ENCANTARÍA VERLO EN NUESTRA PRIMERA REUNIÓN DE LA PTSA 2022-23! 22 DE SEPTIEMBRE A LAS 6:30 EN LA BIBLIOTECA!
MARQUE SUS CALENDARIOS:
22 DE SEPTIEMBRE: PTSA MTG @ 6:30p – BIBLIOTECA
11 DE OCTUBRE: CENA FUERA @ MICI ITALIANO 11a – 8p – ¡Hill recibe el 20%!
20 DE OCTUBRE: PTSA MTG @ 6:30p – BIBLIOTECA
9 DE NOVIEMBRE: CENA FUERA EN CHIPOTLE 5-9p – ¡Hill recibe el 33%!
17 DE NOVIEMBRE: PTSA MTG @ 6:30p – BIBLIOTECA
¡ÚNASE A NOSOTROS MAÑANA, SÁBADO 17 DE SEPTIEMBRE – HALE PARK A LAS 5:30 PARA LA ÚLTIMA NOCHE DE CINE DEL VERANO CON MAMA MIA! – ¡TODOS LOS INGRESOS DE SNACK VAN A HILL!
¡Todavía estamos buscando a dos copresidentes para que tomen la iniciativa en la planificación de nuestra recaudación de fondos de la Subasta Hill de primavera de 2023 y nos encantaría su ayuda! ¡Tenemos un lugar listo para albergar nuestra escuela ahora necesitamos dos voluntarios para liderar el camino para hacer que este evento tan importante suceda! ¡Tendrá toneladas de apoyo de PTSA y voluntarios para ayudarlo! Regístrate aquí: https://bit.ly/3BarYlv
¡SE BUSCA AYUDANTE!
JUNTA EJECUTIVA DE LA PTSA 2021-22
¡Nos encantaría saber de usted! ¡No dude en comunicarse con preguntas, comentarios o simplemente para presentarse!
Presidente: Cat Holmes, cath0513@yahoo.com
Vicepresidente: Jamie Resnik, jadunn99@yahoo.com
Tesorera: Liz Kaplansky, elizabeth.kaplansky@gmail.com
Secretaria: Pattie Welch, pattiewelch@hotmail.com