Hawk Talk 12/2
Posted December 2, 2022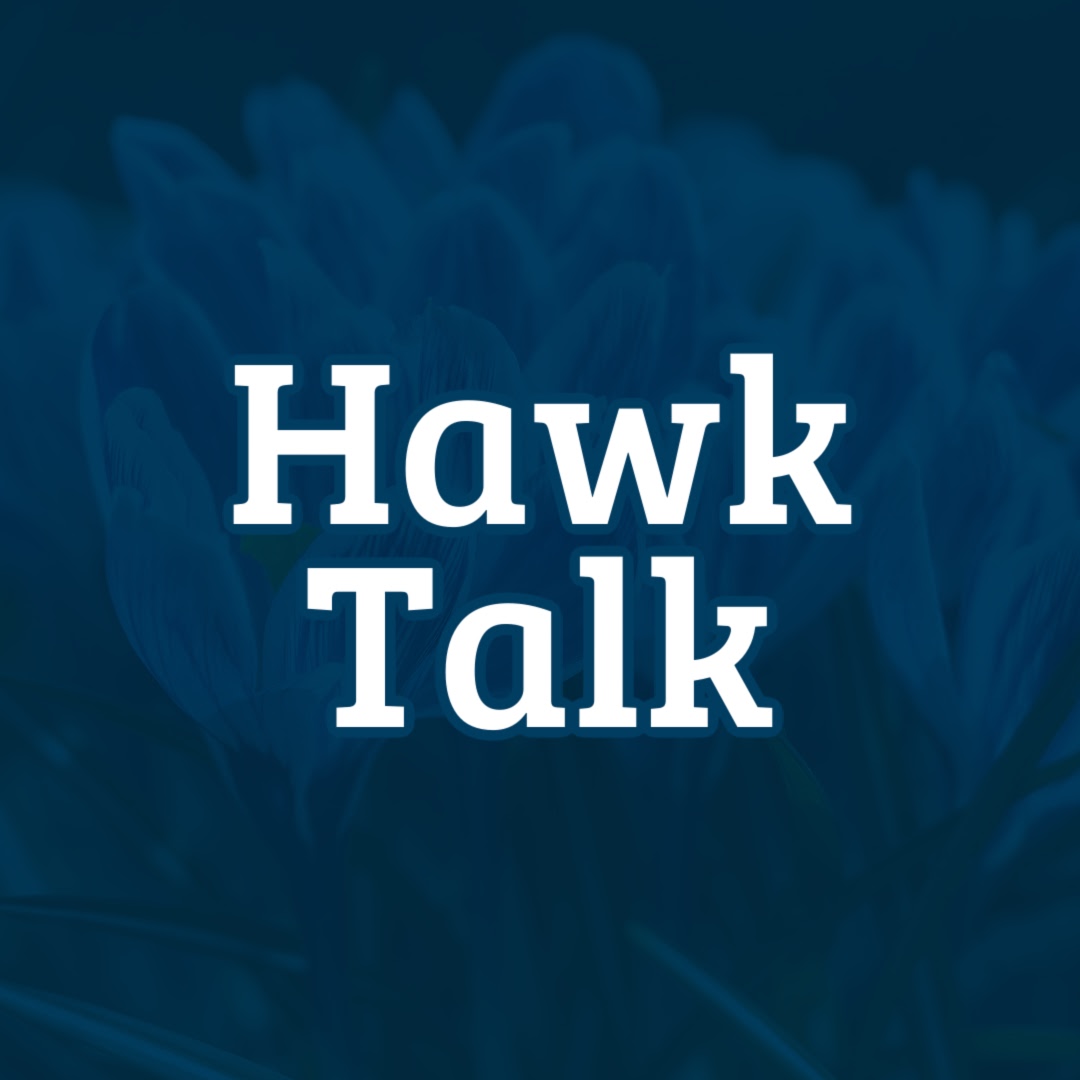 Thank you for Thanksgiving & Canned Food Drive
To all our Hill Families, a heartfelt thank you for your generosity for providing a delicious holiday meal for Hill Teachers and Staff on Wednesday. It was delicious and everyone appreciated the thought and effort of all the dishes. We also want to express our deep gratitude to all the students and families who contributed to the Canned Food Drive. We received 1,152 cans and other packages of dried, non perishable food. CONGRATULATIONS to Team Marigold for bringing in the most cans. They won the Canned Food Drive 732 cans to Navy's 420 cans!
Newsletters
Check out what your students have been learning in their classes.
Colorado Gives Day!
It's Colorado Gives Day time! Make your donation to our Hill PTSA Annual Fund go even further by contributing now through December 6th. Every dollar we receive during this time helps us earn a portion of the $1.4M+ Incentive Boost. The Hill PTSA Annual Fund is our only primary fundraiser for the year and we need to raise $65,000 to continue to support the many important Hill school programs that PTSA pays for. If everyone gave $100 per student we would reach our goal! To learn more about what these essential donations are used for at Hill and to donate now, go to https://www.coloradogives.org/story/Hillptsaannualfund. THANK YOU FOR YOUR SUPPORT!
Hill Holidays
The Hill Cares Committee and Student Support are committed to making sure all families have gifts for the holidays, but we can really use your help!
Sponsor a Family: You can sign up here, and will be matched with a family as soon as you sign up. Last year we had 25 families sponsored and supported almost 70 families with gifts. Sponsor a Family Sign-Up
Donate to Hill Cares: funds will go directly to purchasing gifts for families. Donate, or give during Colorado Gives Day, link above.
Contribute items for Wish Lists: new PJ's for kids of all sizes, legos or other building, toys for toddlers, hats/gloves, fuzzy blankets, gaming gift cards (Microsoft, Sony PlayStation, Nintendo), other gift cards (Nike, Amazon, Victoria's Secret, Ulta, Dick's Sporting Goods).
Fill up a stocking: provide little items such as candy canes, lip balm, mini hand sanitizers, socks, etc.
All donations can be dropped off at Hill (451 Clermont Street), attn: Jennifer I. Thank you for your support!!
Fundraiser @ The Bookies: Support Hill and Local Business!
Upcoming Calendar
Dec 6 Colorado Gives Day – Please donate to the Annual Fund! See notes above
Dec 7 Early Release Day, 12:00 pm dismissal
Dec 8 Beginning Band & Beginning Orchestra concert, 7:00 pm
Dec 12 Winter Dance Showcase, 7:00 pm
Dec 13 Advanced Band & Advanced Orchestra Concert, 6:30 pm @ East High School
Dec 16 Quarter 2 Ends
Dec 26-Jan 3 Winter Break, no school
Jan 4 Early Release Day, 12:00 pm dismissal
---
Gracias por el Día de Acción de Gracias y la colecta de alimentos enlatados
A todas nuestras familias de Hill, un sincero agradecimiento por su generosidad al proporcionar una deliciosa comida festiva para los maestros y el personal de Hill el miércoles. Estaba delicioso y todos agradecieron la idea y el esfuerzo de todos los platos. También queremos expresar nuestra profunda gratitud a todos los estudiantes y familias que contribuyeron con la colecta de alimentos enlatados. Recibimos 1,152 latas y otros paquetes de alimentos secos no perecederos. FELICITACIONES al Equipo Marigold por traer la mayor cantidad de latas. ¡Ganaron la Colecta de alimentos enlatados 732 latas contra las 420 latas de Navy!
Boletines
Vea lo que sus estudiantes han estado aprendiendo en sus clases.
¡Colorado da el día!
¡Es el día de Colorado Gives! Haga que su donación a nuestro Fondo Anual de Hill PTSA vaya aún más lejos contribuyendo ahora hasta el 6 de diciembre. Cada dólar que recibimos durante este tiempo nos ayuda a ganar una parte del aumento de incentivo de más de $1,4 millones. El Fondo Anual de Hill PTSA es nuestro único recaudador de fondos principal del año y necesitamos recaudar $65,000 para continuar apoyando los muchos programas escolares importantes de Hill que paga PTSA. ¡Si todos dieran $100 por estudiante, alcanzaríamos nuestra meta! Para obtener más información sobre para qué se utilizan estas donaciones esenciales en Hill y para donar ahora, visite https://www.coloradogives.org/story/Hillptsaannualfund. ¡GRACIAS POR TU APOYO!
Vacaciones en la colina
El Comité Hill Cares y el Apoyo Estudiantil están comprometidos a asegurarse de que todas las familias tengan regalos para las fiestas, ¡pero realmente podemos usar su ayuda!
Patrocine a una familia: puede registrarse aquí y se le asignará una familia tan pronto como se registre. El año pasado tuvimos 25 familias patrocinadas y apoyamos a casi 70 familias con regalos. Patrocine una inscripción familiar
Done a Hill Cares: los fondos se destinarán directamente a la compra de regalos para las familias. Done o done durante el Día de donación de Colorado, enlace arriba.
Contribuya con artículos para las listas de deseos: nuevos pijamas para niños de todos los tamaños, legos u otros edificios, juguetes para niños pequeños, gorros/guantes, cobijas afelpadas, tarjetas de regalo para juegos (Microsoft, Sony PlayStation, Nintendo), otras tarjetas de regalo (Nike, Amazon, Victoria's Secret, Ulta, Dick's Sporting Goods).
Llene un calcetín: proporcione pequeños artículos como bastones de caramelo, bálsamo labial, mini desinfectantes para manos, calcetines, etc.
Todas las donaciones se pueden dejar en Hill (451 Clermont Street), a la atención de: Jennifer I. ¡Gracias por su apoyo!
Recaudación de fondos en The Bookies: ¡Apoye a Hill ya las empresas locales!
Calendario próximo
6 de diciembre Día de Colorado Gives: ¡done al Fondo Anual! Ver notas arriba
7 de diciembre Día de salida temprana, salida a las 12:00 p. m.
8 de diciembre Concierto de banda y orquesta para principiantes, 7:00 p. m.
12 de diciembre Exhibición de baile de invierno, 7:00 p. m.
13 de diciembre Concierto de Banda Avanzada y Orquesta Avanzada, 6:30 pm @ East High School
16 de diciembre Finaliza el segundo trimestre
26 de diciembre al 3 de enero Vacaciones de invierno, no hay clases
4 de enero Día de salida temprana, salida a las 12:00 p. m.