Hawk Talk 1/27
Posted January 27, 2023
ROUND 1 OF SCHOOL CHOICE REMINDER FOR 8TH GRADERS
Round 1 of School Choice for 23-24 high school placement closes on Tuesday, February 14.. All current 8th grade students should submit an application for their preferred high school. More information can be found at https://schoolchoice.dpsk12.org/ or by calling the School Choice Hotline at 720-423-3493.
HILL PTSA ANNUAL FUND
Thank you so much to the 91 people who have already donated to the Hill Annual Fund!! We have raised $17,465 towards our $65,000 goal. If you have not donated to the Annual Fund yet, please consider donating today! The Hill PTSA Annual Fund is a year-long direct donation campaign and is our primary fundraiser for the 22-23 school year. Help us reach our goal of $65,000 to continue to support the important programs at Hill that are listed below. To donate now, go to: https://www.coloradogives.org/story/Hillptsaannualfund
Mental Health
Hill Cares: Harvest Baskets, Hill Holidays, and other support for families
Hill Arts Programs: costumes for dance, instruments, art supplies, etc.
Teacher Appreciation: year round gifts/appreciation for teachers/staff
Classroom/Extracurricular Grants: funds to teachers to support students
Sports/Clubs/Extra Curricular Activities
Community Events: Black History Month Block party, Spring Carnival
SAVE THE DATE: BLOCK PARTY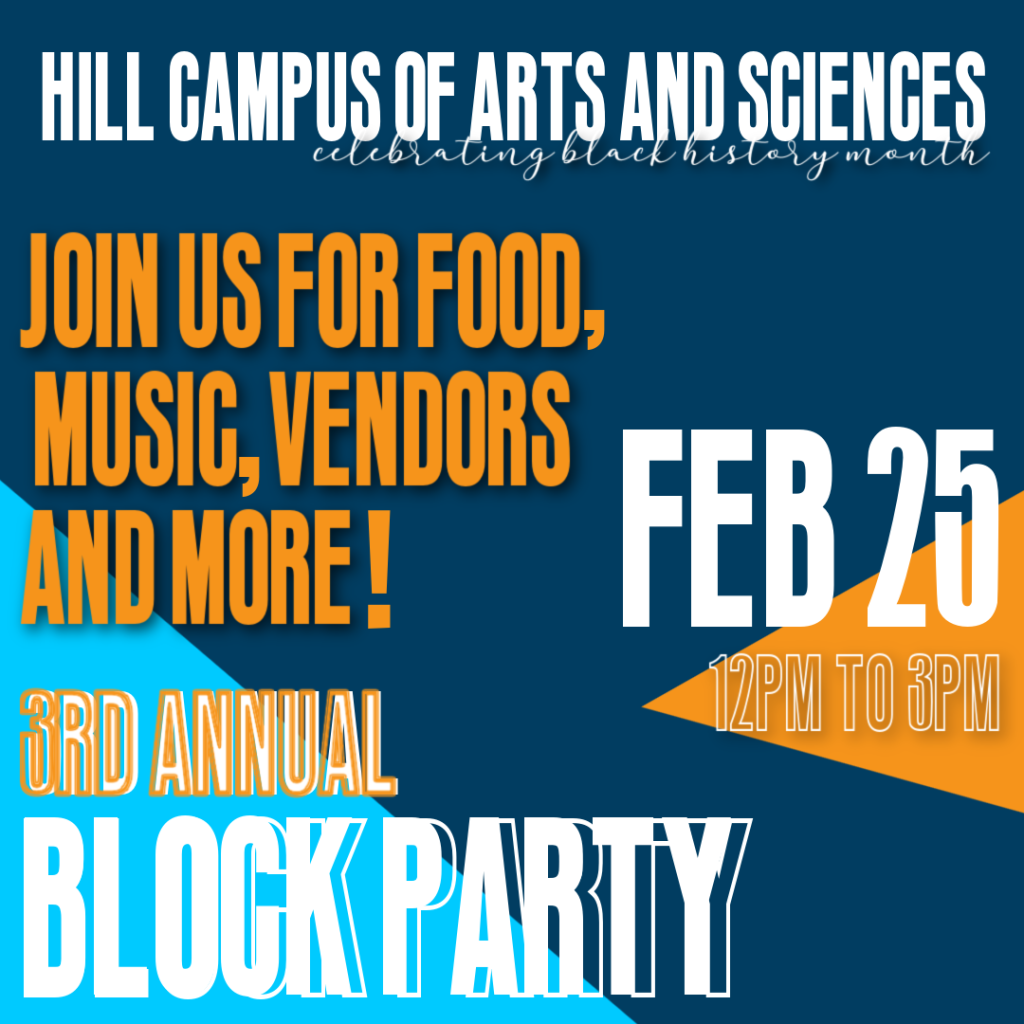 DONATE YOUR GENTLY USED ITEMS TO HILL
Out with the old, in with the new! If you're making room for new items acquired during the holidays and plan to clear out any of the following, our teachers would love to put them to use at Hill: Microwaves, electric tea kettles, instant coffee and tea varieties, swivel cameras, locking file cabinets are among our top requests. Drop items off at the Hill Main Office during regular school hours.
EASY WAYS TO SUPPORT PTSA
CALENDAR UPDATE
Feb 1 Early Release Day, 12:00 pm dismissal
Feb 2 Academic Awards evening, 4:30 pm-7:15 pm
Feb 13 Ester's Dine Out