Principal Announcement!
Posted March 23, 2023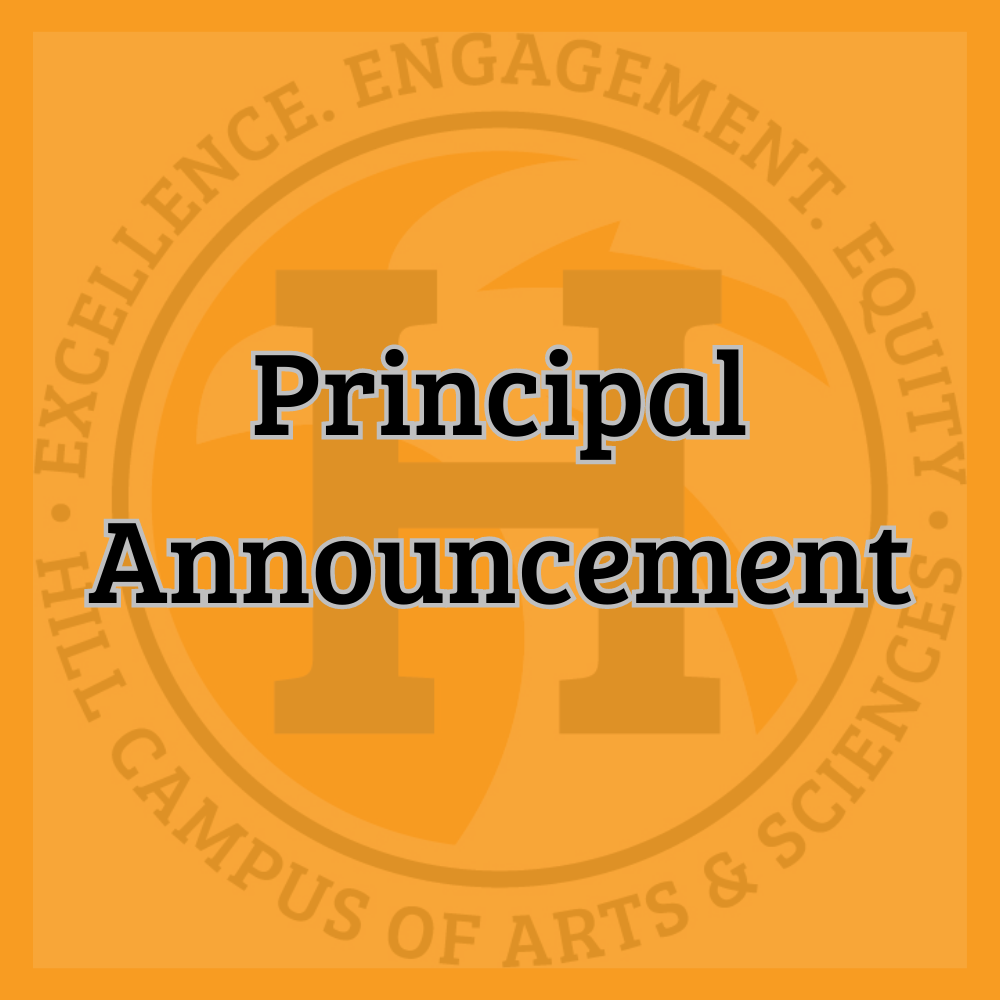 Dear Hill Campus of Arts & Sciences Community,
We are excited to announce that Ms. Sonia Williams has been selected as the next long-term leader at Hill Campus of Arts & Sciences for the 2023-2024 school year and beyond. We are confident Principal Williams will continue to build upon the many strengths of Hill Campus of Arts & Sciences and that she will carry on and expand Hill's foundation of success for students.
As shared in her bio, "My educational journey began nearly 15 years ago when I decided to seek a professional teaching license in Phoenix, Arizona. Spending time through my certification programming and by being a guest teacher at all grade levels, it did not take long to fall in love with the classroom and unique communities built in a school setting. My first classroom was at an incredible high school where I taught English and US History, Reading & Writing Intervention, and I co-taught inclusion classes geared toward better supporting our students with IEPs. I ran both the varsity girls and varsity boys volleyball programs and enjoyed supporting a diverse population of students both in the classroom and on the court. Upon joining the DPS team 8 years ago here at Hill Campus of Arts and Sciences, I dove once again into teaching literacy, coaching sports, and I had the pleasure of co-teaching in an English Language Development classroom, sparking my passion for supporting our language learners more than ever."
We are delighted to have her continue to serve the Hill community!
We would also like to take this opportunity to thank everyone who contributed input and feedback. A huge thank you and our sincerest gratitude also goes out to the Collaborative School Committee (CSC) for their commitment and being an integral part of this process. This committee served the school community very well and their unwavering commitment to the ongoing success of Hill Campus of Arts & Sciences was apparent at every turn.
Please look for additional information from Ms. Williams but for now, please join us in congratulating Ms. Sonia Williams as the long-term principal at Hill Campus of Arts & Sciences!
Sincerely,
Hillary Niebauer                        
Collaborative Director, Middle Schools
Scott Wolf
Operational Services Director