Hawk Talk 4/21 – Spring/Summer Activities!
Posted April 21, 2023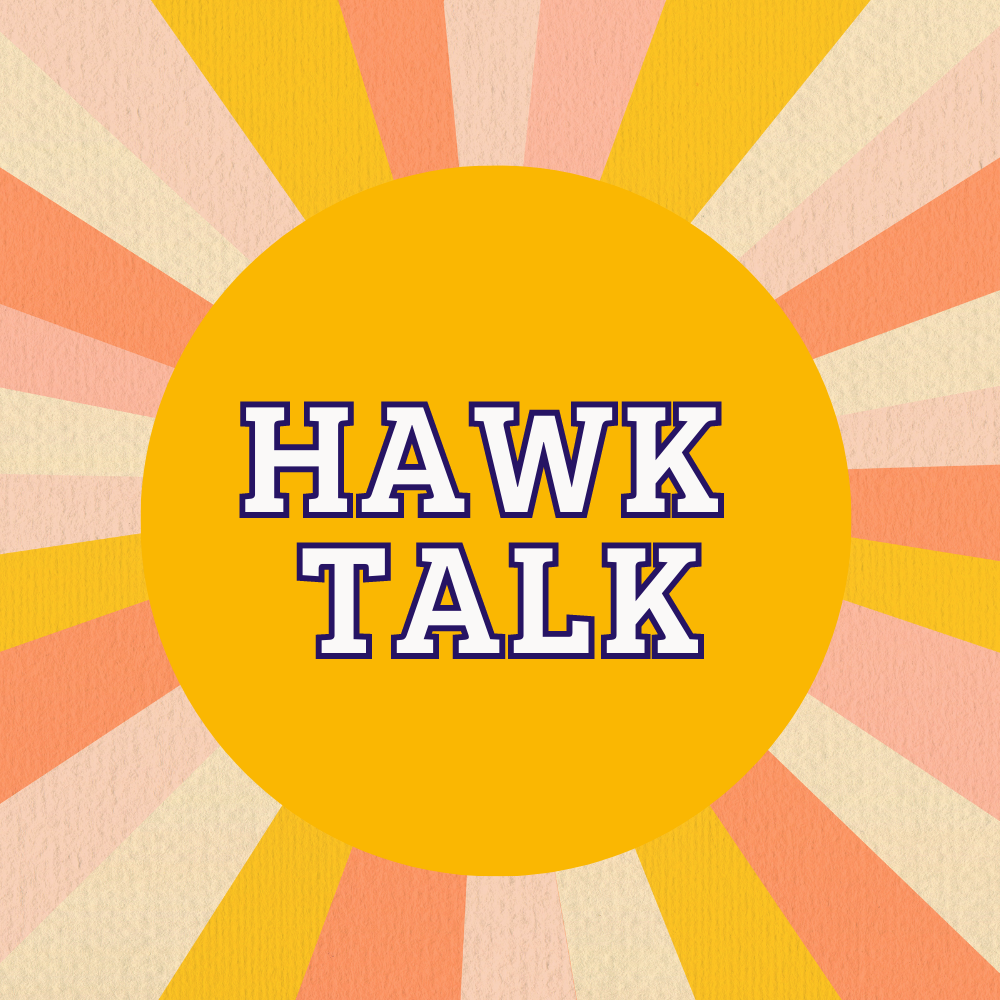 Generation Teach Free Summer STEAM Academy for 5-7th graders
In partnership with Denver Public Schools, Generation Teach STEAM Academy prepares students for success in middle school and beyond through engaging academic and enrichment programming.
Program Highlights
June 14 – July 21, 2023, Monday – Friday, 8:30 a.m. to 4:00 p.m.
Free breakfast & lunch
Free transportation to/from local middle & elementary schools (provided on a first-come, first-served basis; select your bus stop on the enrollment form)
Engineering, math, reading, and law classes
Afternoon enrichment classes (art, sports, games, and movement)
Field trips and fun Fridays (skating, swimming, and more)
Social justice focus throughout the curriculum (the majority of our teachers and leaders are people of color, and our learning experiences center the history and stories of people of color with the ultimate goal of ending racial inequity in education)
More details about Generation Teach on this Flyer!
AEA Free Summer Academy for current 8th & 9th grade students
The Achieving Excellence Academy (AEA) is a year-long cultural immersion program for diverse 8th and 9th grade students. AEA's culturally diverse students will journey into their cultural identities, ancestral wisdoms, and histories of resilience by participating in rich classroom discussions. More details attached here.
East HS GT Info
East High School Math placement testing is on May 9th and 10th from 5-6:30. Families can access the calendar here. In the meantime, if you have any questions about GT at East, please reach out to: Anna Armitage Ed.D. (She/her) anna_armitage@dpsk12.net. See flyer for more information.
GW Cheer Camp
Rising 9th graders who are to GW are invited to attend some GW Cheer Clinics! This is a great opportunity to meet GW Students, and explore cheering for High School. Learn more here!
Hill PTSA Annual Fund
Hill Families, Teacher/Staff appreciation week is May 8 – May 12 and the PTSA will be supporting a fun week of events. We encourage you to do your own note/gift, but you can also give to the PTSA. Hill's hard-working teachers will receive treats, breakfast and more to show them how much we value them. Contribute using the link below! Thank you! https://www.coloradogives.org/story/Hillptsaannualfund
MLE DAC Meeting
MLL families are invited to attend our next DPS MLE DAC meeting. The meeting will be on Wednesday, April 26 at Oakland Elementary, from 9:30 am – 11 am.
Topic:
This month we are presenting information from the DPS Safety and Bully Prevention team. We recognize that this topic is top of mind right now and we understand the importance of providing this information to our MLL families.
Resources:
There will be resource tables where families can connect with the safety team directly and get additional information. We'll also have resource tables from the Far Northeast Community Hub, Gifted and Talented dept., and MLE Liaisons.
Calendar Update
Apr 25 Pack the House Challenge Girls Soccer vs. DGS @ Cranmer, 4:00
Apr 27 Pack the House Challenge Boys Baseball vs. Hamilton@ Hill, 4:00
Apr 28 DPS Shakespeare Festival
May 6 CSC Meeting, 5:30 pm
Hawk Talk 21 de abril
Reunión MLE DAC
Las familias de MLL están invitadas a asistir a nuestra próxima reunión DPS MLE DAC.
La reunión será el miércoles 26 de abril en Oakland Elementary, de 9:30 am a 11 am.
Tema:
Este mes presentamos información del equipo de Seguridad y Prevención del Acoso de DPS. Reconocemos que este tema es lo más importante en este momento y entendemos la importancia de brindar esta información a nuestras familias de MLL.
Recursos:
Habrá mesas de recursos donde las familias pueden conectarse directamente con el equipo de seguridad y obtener información adicional. También tendremos mesas de recursos del Centro Comunitario del Extremo Noreste, el departamento de Dotados y Talentosos y los Enlaces de MLE.
Generation Teach Free Summer STEAM Academy para estudiantes de 5.º a 7.º grado
En asociación con las Escuelas Públicas de Denver, Generation Teach STEAM Academy prepara a los estudiantes para el éxito en la escuela intermedia y más allá a través de programas académicos y de enriquecimiento atractivos.
Puntos destacados del programa
14 de junio – 21 de julio de 2023, de lunes a viernes, de 8:30 a. m. a 4:00 p. m.
desayuno y almuerzo gratis
Transporte gratuito hacia y desde las escuelas intermedias y primarias locales (se proporciona por orden de llegada; seleccione su parada de autobús en el formulario de inscripción)
Clases de ingeniería, matemáticas, lectura y derecho
Clases de enriquecimiento por la tarde (arte, deportes, juegos y movimiento)
Excursiones y viernes divertidos (patinaje, natación y más)
Enfoque de justicia social en todo el plan de estudios (la mayoría de nuestros maestros y líderes son personas de color, y nuestras experiencias de aprendizaje centran la historia y las historias de las personas de color con el objetivo final de terminar con la inequidad racial en la educación)
¡Más detalles en este folleto!
Academia de verano gratuita de AEA para estudiantes actuales de 8.º y 9.º grado
La Academia Achieving Excellence (AEA) es un programa de inmersión cultural de un año de duración para diversos estudiantes de 8.º y 9.º grado. Los estudiantes culturalmente diversos de AEA viajarán a sus identidades culturales, sabidurías ancestrales e historias de resiliencia al participar en ricas discusiones en el aula. Más detalles adjuntos aquí.
Este HS GT Información
Las pruebas de colocación de Matemáticas de East High School son el 9 y 10 de mayo de 5 a 6:30. Las familias pueden acceder al calendario aquí. Mientras tanto, si tiene alguna pregunta sobre GT en East, comuníquese con: Anna Armitage Ed.D. (Ella/ella) anna_armitage@dpsk12.net. Consulte el folleto para obtener más información.
Campamento de porristas de GW
¡Los estudiantes de noveno grado que van a GW están invitados a asistir a algunas clínicas de porristas de GW! Esta es una gran oportunidad para conocer a los estudiantes de GW y explorar animar a la escuela secundaria. ¡Aprende más aquí!
Fondo Anual Hill PTSA
La semana de apreciación de las familias, los maestros y el personal de Hill es del 8 al 12 de mayo y la PTSA apoyará una semana divertida de eventos. Lo alentamos a que haga su propia nota/regalo, pero también puede dárselo a la PTSA. Los maestros trabajadores de Hill recibirán golosinas, desayuno y más para mostrarles cuánto los valoramos. ¡Contribuye usando el enlace de abajo! ¡Gracias! https://www.coloradogives.org/story/Hillptsaannualfund
Actualización del calendario
25 de abril Desafío Pack the House Fútbol femenino vs. DGS en Cranmer, 4:00
27 de abril Pack the House Challenge Boys Baseball vs. Hamilton@ Hill, 4:00
28 de abril DPS Festival de Shakespeare
6 de mayo Reunión del CSC, 5:30 p. m.