Hawk Talk 9/1
Posted September 1, 2023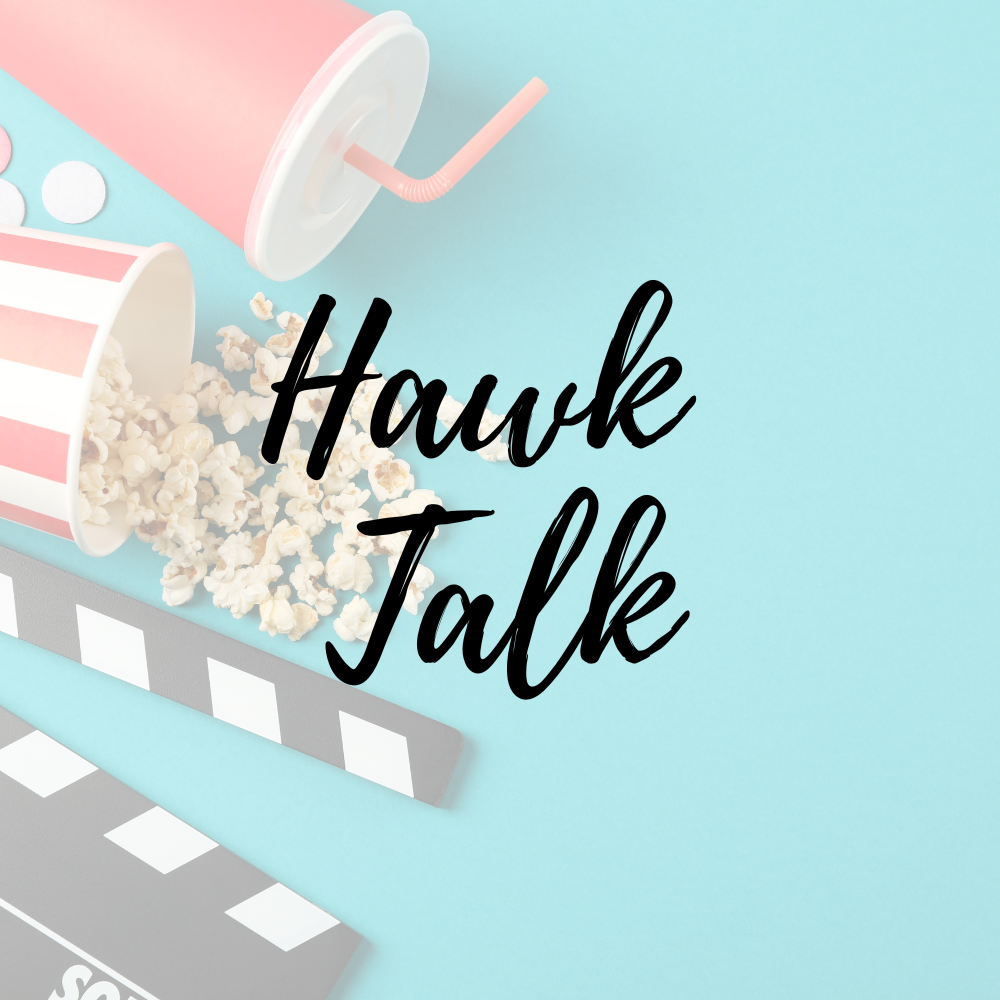 Back to School Night Review
We were excited to see so many families and students at Back to School Night! Along with tables with Hill information, we had Community Hubs, Medicaid, CTE (Career & Technical Education) from DPS, MySpark, and information on an upcoming trip to Ecuador.
During the parent sessions, members of our leadership team reviewed Hill's Community Expectations. They are attached here for all families to review.
For everyone who attended but could not sign-in, please do so with this link so that your student can be entered into the pizza party raffle! 
Film in the Field
Join us at Hill for Film in the Field, our first community event of the year! We will be screening a movie (title soon to be announced) starting at 6:45 in the Hill Field. Bring blankets, snacks, and everything else for a fun family night!
8th Grade Continuation Info
Eighth grade is an important time for our students, and we are committed to helping them be prepared for high school. While all 8th graders will move to 9th grade, meeting Academic, Behavioral, Community Service, and ICAP requirements will earn them the opportunity to participate in year-end continuation celebrations. We reviewed these requirements during Back to School night, and are attaching the 8th Grade Continuation letter for your review. Please note, the date for the Continuation Ceremony has not been finalized.
Parenting Partners Survey
Do you want a strong and positive relationship with your child(ren)? Could you use some support around positive and effective communication with your child(ren)? Interested in avoiding control battles? Do you want to raise your child(ren) with a healthy self-esteem? If so, PARENTING PARTNERS is for you. HIll is hoping to offer the 8 week Parenting Partners program. Parents meet for structured sessions from 6:00 to 8:00 p.m. for 8 consecutive weeks at Hill. Child care and a light dinner will be offered. This is a preliminary survey to determine interest. If you are interested in participating please click on this link and complete the requested information.
Reachwell
This year Hill teachers and staff will be communicating with families via the ReachWell app. Take a moment to download the app to your phone. A code will be sent to you for Hill, and you will be set! http://reachwellapp.com/app
Basketball Opportunities for 6th-8th Graders :
Denver Rain Basketball: We are excited to provide a safe and engaging Friday afternoon opportunity for our growing athletes. Each Friday, starting September 8th, we will be hosting an open gym to provide a safe, structured space for basketball players to gain skills, work out, and prepare for their upcoming seasons and beyond. We are excited to partner with Denver Rain Basketball to provide this opportunity to our kids. See the attached flyer for details.
GW Development Girls Basketball:
Pursue Your Passion! George Washington HS is starting a feeder/development girls' basketball team. The mission of this team is to provide girls the opportunity to grow as individuals and develop into basketball players. The GW feeder/development team is open to all. Attending GW after middle school is not a requirement. Details: GW Flyer
Calendar
Sep 4 Labor Day, No school
Sep 7 Early Release Day, 1:00pm dismissal
Sep 13 Film in the Field, 6:45 pm
Sep 21 Early Release Day, 1:00 pm dismissal
Sep 21 Hill Community Workshop and CSC Meeting, 5:30 pm
Sep 29 Shakespeare in the Parking Lot (students only during school day)
Hawk Talk Español – 1 de septiembre
Revisión de la noche de regreso a clases
¡Estábamos emocionados de ver tantas familias y estudiantes en la Noche de Regreso a Clases! Junto con las tablas con información de Hill, teníamos Community Hubs, Medicaid, CTE (Educación profesional y técnica) de DPS, MySpark e información sobre un próximo viaje a Ecuador.
Durante las sesiones para padres, los miembros de nuestro equipo de liderazgo revisaron las expectativas de la comunidad de Hill. Se adjuntan aquí para que todas las familias los revisen.
Para todos los que asistieron pero no pudieron registrarse, ¡háganlo con este enlace para que su estudiante pueda participar en la rifa de la fiesta de pizza!
Película en el campo
¡Únase a nosotros en Hill for Film in the Field, nuestro primer evento comunitario del año! Proyectaremos una película (el título se anunciará pronto) a partir de las 6:45 en Hill Field. ¡Traiga mantas, refrigerios y todo lo demás para una divertida noche familiar!
Información de continuación de octavo grado
El octavo grado es un momento importante para nuestros estudiantes y estamos comprometidos a ayudarlos a prepararse para la escuela secundaria. Si bien todos los estudiantes de octavo grado pasarán al noveno grado, cumplir con los requisitos académicos, de comportamiento, de servicio comunitario e ICAP les brindará la oportunidad de participar en las celebraciones de continuación de fin de año. Revisamos estos requisitos durante la noche de regreso a clases y adjuntamos la carta de continuación de octavo grado para su revisión. Tenga en cuenta que la fecha de la Ceremonia de Continuación no se ha fijado.
Encuesta sobre socios padres
Parenting Partners es un programa de 8 semanas enfocado en fortalecer la comunicación positiva y efectiva, evitar batallas de control y desarrollar una autoestima saludable con su(s) hijo(s), todo para enfocarse en tener una relación increíble con ellos. HIll espera ofrecer el programa Parenting Partners de 8 semanas (fechas por determinar). Los padres se reúnen para sesiones estructuradas de aproximadamente 2 horas por sesión durante 8 semanas consecutivas en Hill. Se ofrecerá cuidado de niños y una cena ligera. Regístrate aquí si estás interesado.
ReachWell
Este año los maestros y el personal de Hill se comunicarán con las familias a través de la aplicación ReachWell. Tómate un momento para descargar la aplicación a tu teléfono. Se le enviará un código para Hill y estará listo. http://reachwellapp.com/app
Oportunidades de baloncesto para estudiantes de 6.º a 8.º grado:
Denver Rain Basketball:
Estamos entusiasmados de brindar una oportunidad segura y atractiva el viernes por la tarde para nuestros atletas en crecimiento. Cada viernes, a partir del 8 de septiembre, organizaremos un gimnasio abierto para brindar un espacio seguro y estructurado para que los jugadores de baloncesto adquieran habilidades, entrenen y se preparen para sus próximas temporadas y más allá. Estamos entusiasmados de asociarnos con Denver Rain Basketball para brindar esta oportunidad a nuestros niños. Consulte el folleto adjunto para obtener más detalles.
Baloncesto femenino de desarrollo de GW:
¡Persigue tu pasión! George Washington HS está iniciando un equipo de baloncesto femenino de desarrollo/alimentación. La misión de este equipo es brindarles a las niñas la oportunidad de crecer como personas y convertirse en jugadoras de baloncesto. El equipo de desarrollo/alimentador de GW está abierto a todos. Asistir a GW después de la escuela secundaria no es un requisito. Detalles: Folleto GW
Calendario
4 de septiembre Día del Trabajo, No hay clases
7 de septiembre Día de salida temprana, salida a la 1:00 p. m.
13 de septiembre Película en el campo, 6:45 pm
21 de septiembre Día de salida temprana, salida a la 1:00 pm
21 de septiembre Taller comunitario de Hill y reunión del CSC, 5:30 pm
29 de septiembre Shakespeare en el estacionamiento (estudiantes solo durante el día escolar)