Hawk Talk 9/8
Posted September 8, 2023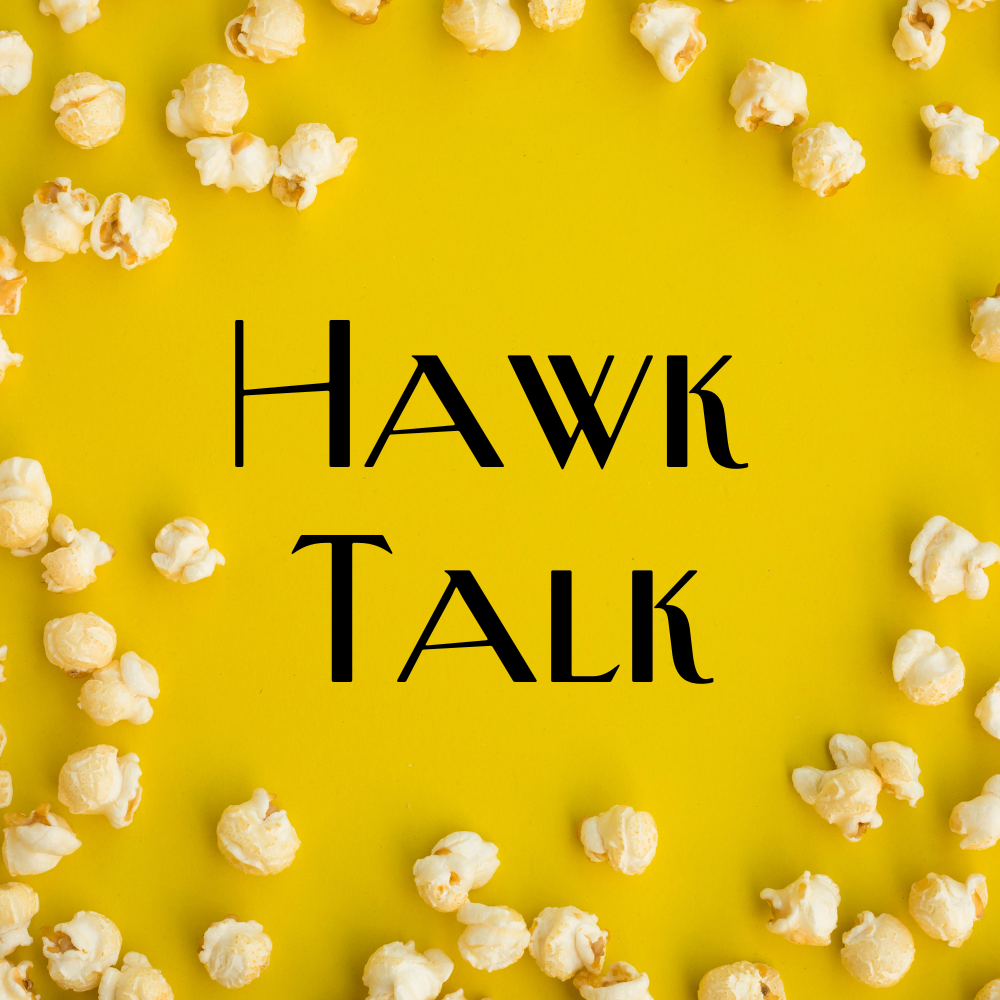 Film in the Field – The Super Mario Bros Movie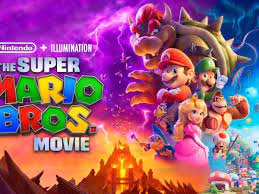 Skyhawk Families and Friends, you are invited to join us for our first Community Event – Film in the Field! We will be screening "The Super Mario Bros Movie" on Wednesday, September 13, at 6:45 pm at the field behind Hill. Bring a blanket, treats and anything else you and your family need for a fun night!
CSC Nominations
The CSC is an important part of Hill's governance, and is comprised of parents, teachers, administration, and community members. We'd like for the committee to be representative of our school population, and are looking for engaged parents who would be committed to helping Hill make decisions that are in the best interest of all students. This is an unpaid, elected position and requires that members attend meetings in the evening.
You may nominate as many as you would like. CSC Nomination Form We will contact them to discuss the role.
Parenting Partners Survey
Parenting Partners is an 8 week program focused on strengthening positive and effective communication, avoiding control battles and developing healthy self-esteem with your child(ren) all toward focusing on having an amazing relationship with them.  HIll is hoping to offer the 8 week Parenting Partners program (dates to be determined).  Parents meet for structured sessions for about 2 hours a session for 8 consecutive weeks at Hill. Child care and a light dinner will be offered. Sign up here if you are interested. 
Hill Travel Group:
Enrollment for the student trip to Ecuador is officially open! In summer 2024, we will be going to Ecuador for 9 days–we have a jammed pack itinerary full of adventure, exploration and fun. Visit the tour page for more details on the itinerary, dates and cost. We have only 30 spots and some have already begun to fill up. On Thursday, September 14, we will have a virtual family information meeting from 5:30-6:15.
Please RSVP for the family meeting to receive the details and link. The link will be sent out prior to the meeting to RSVP'd families. If you have any questions, please reach out to Ms. Redmond.
There are only 30 limited spots on this tour, so we would love to have you attend this meeting to learn more about this exciting opportunity!d
Basketball Opportunities for 6th-8th Graders :
Denver Rain Basketball: We are excited to provide a safe and engaging Friday afternoon opportunity for our growing athletes. Each Friday, starting September 8th, we will be hosting an open gym to provide a safe, structured space for basketball players to gain skills, work out, and prepare for their upcoming seasons and beyond. We are excited to partner with Denver Rain Basketball to provide this opportunity to our kids. See the attached flyer for details.
GW Development Girls Basketball:
Pursue Your Passion! George Washington HS is starting a feeder/development girls' basketball team. The mission of this team is to provide girls the opportunity to grow as individuals and develop into basketball players. The GW feeder/development team is open to all. Attending GW after middle school is not a requirement. Details: GW Flyer
Calendar
Sep 13 Film in the Field, 6:45 pm
Sep 21 Early Release Day, 1:00 pm dismissal
Sep 21 Hill Community Workshop and CSC Meeting, 5:30 pm
Sep 22 Professional Learning Day, no school
Sep 29 Shakespeare in the Parking Lot (students only during school day)
Hawk Talk 8 de septiembre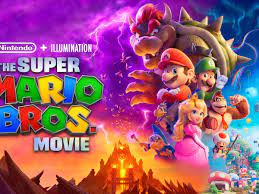 Película en el campo – The Super Mario Bros Movie
Familias y amigos de Skyhawk, están invitados a unirse a nosotros en nuestro primer evento comunitario: ¡Película en el campo! Proyectaremos "The Super Mario Bros Movie" el miércoles 13 de septiembre a las 6:45 pm en el campo detrás de Hill. ¡Trae una manta, golosinas y cualquier otra cosa que tú y tu familia necesiten para una noche divertida!
Nominaciones al CSC
El CSC es una parte importante del gobierno de Hill y está compuesto por padres, maestros, administración y miembros de la comunidad. Nos gustaría que el comité fuera representativo de nuestra población escolar y buscamos padres comprometidos que se comprometan a ayudar a Hill a tomar decisiones que sean lo mejor para todos los estudiantes. Este es un puesto electo y no remunerado y requiere que los miembros asistan a las reuniones por la noche.
Puede nominar tantos como desee. Formulario de nominación de CSC Nos comunicaremos con ellos para discutir el puesto.
Encuesta sobre socios padres
Parenting Partners es un programa de 8 semanas enfocado en fortalecer la comunicación positiva y efectiva, evitar batallas de control y desarrollar una autoestima saludable con su(s) hijo(s), todo para enfocarse en tener una relación increíble con ellos. HIll espera ofrecer el programa Parenting Partners de 8 semanas (fechas por determinar). Los padres se reúnen para sesiones estructuradas de aproximadamente 2 horas por sesión durante 8 semanas consecutivas en Hill. Se ofrecerá cuidado de niños y una cena ligera. Regístrate aquí si estás interesado.
Grupo de viaje de Hill
¡Está oficialmente abierta la inscripción para el viaje de estudiantes a Ecuador! En el verano de 2024, iremos a Ecuador por 9 días; tenemos un itinerario repleto de aventuras, exploración y diversión. Visite la página del tour para obtener más detalles sobre el itinerario, las fechas y el costo. Sólo tenemos 30 plazas y algunas ya se han empezado a llenar. El jueves 14 de septiembre tendremos una reunión virtual de información familiar de 5:30 a 6:15.
Confirme su asistencia a la reunión familiar para recibir los detalles y el enlace. El enlace se enviará antes de la reunión a las familias que hayan confirmado su asistencia. Si tiene alguna pregunta, comuníquese con la Sra. Redmond.
Solo hay 30 lugares limitados en esta gira, por lo que nos encantaría que asistiera a esta reunión para obtener más información sobre esta emocionante oportunidad.
Oportunidades de baloncesto para estudiantes de 6.º a 8.º grado:
Denver Rain Basketball: Estamos entusiasmados de brindar una oportunidad segura y atractiva el viernes por la tarde para nuestros atletas en crecimiento. Cada viernes, a partir del 8 de septiembre, organizaremos un gimnasio abierto para brindar un espacio estructurado y seguro para que los jugadores de baloncesto adquieran habilidades, entrenen y se preparen para sus próximas temporadas y más allá. Estamos entusiasmados de asociarnos con Denver Rain Basketball para brindar esta oportunidad a nuestros niños. Consulte el folleto adjunto para obtener más detalles.
Baloncesto femenino de desarrollo de GW:
¡Persigue tu pasión! George Washington HS está iniciando un equipo de baloncesto femenino de desarrollo/alimentación. La misión de este equipo es brindarles a las niñas la oportunidad de crecer como personas y convertirse en jugadoras de baloncesto. El equipo de desarrollo/alimentador de GW está abierto a todos. Asistir a GW después de la escuela secundaria no es un requisito. Detalles: Folleto GW
Calendario
13 de septiembre Película en el campo, 6:45 pm
21 de septiembre Día de salida temprana, salida a la 1:00 pm
21 de septiembre Taller comunitario de Hill y reunión del CSC, 5:30 pm
22 de septiembre Día de aprendizaje profesional, no hay clases
29 de septiembre Shakespeare en el estacionamiento (estudiantes solo durante el día escolar)