Hawk Talk 9/22
Posted September 22, 2023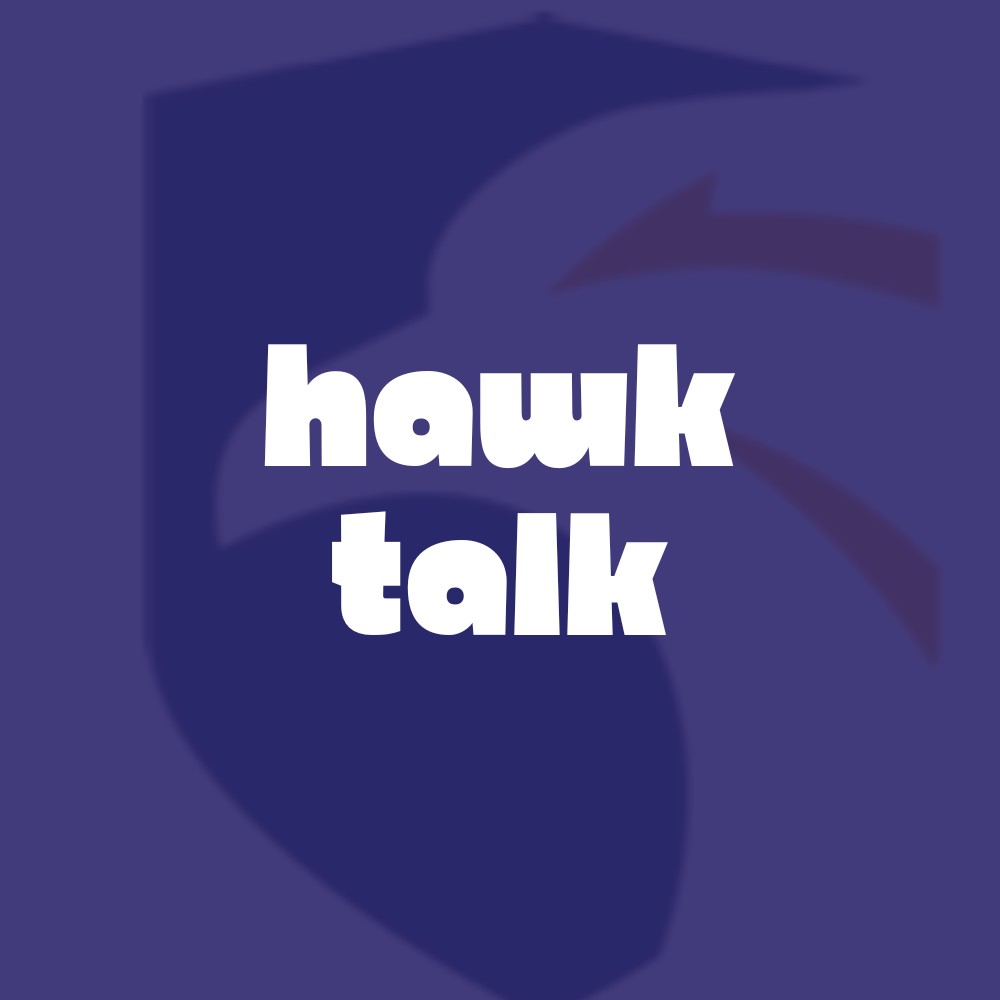 Donations for Hill Electives
Mr. Pablo is working on a special project with students and is looking for any and all LEGO donations. If you have LEGOs you are able to donate, or are interested in purchasing some to donate, please drop them in the main office or email Mr. Pablo at pablo_gomez-lillo@dpsk12.net. This includes LEGO figurines! Thank you in advance for the support.
Ms. Novy's art classes need fabric and empty 1 or 2 liter bottles for their upcoming projects. All donations can be dropped in the main office, or sent with a student to be dropped off in room 132
School/Classroom donation needs are updated regularly on the Hill Website, hill.dpsk12.net. Check out our wish lists under "Teachers & Staff" on the homepage.
Skyhawk Sports
Register for Late Fall Sports
What's up Skyhawks! We are ready to roll out Late Fall Sports. This upcoming season we will offer Girls Volleyball and Flag Football. Attached is the registration link for these sports, a physical form, and a link to local clinics.
Please register by September 30th. In addition to completing registration, please complete a sports physical so that you are eligible to compete!
23-24 Late Fall Sports Registration Form
https://athletics.dpsk12.org/prep-league-middle-school-athletics/
Upcoming Games
It's never too late to cheer for our Fall Sports Teams! Boys Soccer, Girls Softball, and Co-Ed Cross Country are having great seasons, and you can catch them in action before they head into playoffs:
Tuesday, September 26: Girls Softball vs. Morey at Hill, 4:15pm
Wednesday, September 27: Boys Soccer vs. McAuliffe at GW, 6:30 pm
Thursday, September 28: Co-Ed Cross Country at the Husky Hustle, Bible Park, 3:45pm
See you out there!
2023 CMAS Scores Available
CMAS scores are available through Parent Portal. You can view scores by scrolling to the bottom of the home page for your student on the Parent Portal. If you would like a paper copy of your student's CMAS score, please email Jennifer I, jennifer_i@dpsk12.net. With your student's name and parent/guardian name.
Hill Travel Group – Ecuador Summer 2024!
Only a few spots left!! Early Bird Registration ends tonight!
Please check out the informational slides and the Tour Webpage for more details.
Informational Slides, Hill Promo Video #notprofessionalactors
If you have any questions about the trip, please reach out to Ms. Redmond. She is able to schedule time to talk and help answer any questions.
Calendar
Sep 27 Pack the House Challenge, Boys Soccer v McAuliffe 6:30 pm @ GW
Sep 29 Shakespeare in the Parking Lot (students only during school day)
Oct 5 Early Release Day, 1:00 pm Dismissal
Oct 4-6 School Photos
Oct 11 Quarter 1 ends
Oct 12-16 Fall Break, no school
Hawk Talk 22 de septiembre
Donaciones para las asignaturas optativas de Hill:
El Sr. Pablo está trabajando en un proyecto especial con estudiantes y está buscando todas y cada una de las donaciones de LEGO. Si tiene LEGO que puede donar, o está interesado en comprar algunos para donarlos, déjelos en la oficina principal o envíe un correo electrónico al Sr. Pablo a pablo_gomez-lillo@dpsk12.net. ¡Esto incluye figuras LEGO! Gracias de antemano por el apoyo.
Las clases de arte de la Sra. Novy necesitan telas y botellas vacías de 1 o 2 litros para sus próximos proyectos. Todas las donaciones se pueden dejar en la oficina principal o enviar con un estudiante para que las deje en el salón 132.
Las necesidades de donación de escuelas y aulas se actualizan periódicamente en el sitio web de Hill, hill.dpsk12.net. Consulte nuestras listas de deseos en "Maestros y personal" en la página de inicio.
Deportes Skyhawk
Regístrese para deportes de finales de otoño
¡Qué pasa Skyhawks! Estamos listos para implementar los deportes de finales de otoño. Esta próxima temporada ofreceremos voleibol femenino y fútbol americano con banderas. Adjunto el enlace de inscripción para estos deportes, una forma física y un enlace a las clínicas locales.
Regístrese antes del 30 de septiembre. ¡Además de completar el registro, complete un examen físico deportivo para que sea elegible para competir!
23-24 Formulario de inscripción para deportes de finales de otoño
https://athletics.dpsk12.org/prep-league-middle-school-athletics/
Próximos juegos
¡Nunca es demasiado tarde para animar a nuestros equipos deportivos de otoño! El fútbol masculino, el sóftbol femenino y el cross country mixto están teniendo excelentes temporadas y puedes verlos en acción antes de que lleguen a los playoffs:
Martes 26 de septiembre: Softbol femenino vs. Morey en Hill, 4:15 p.m.
Miércoles 27 de septiembre: Boys Soccer vs. McAuliffe en GW, 6:30 p.m.
Jueves 28 de septiembre: Cross Country mixto en Husky Hustle, Bible Park, 3:45 p.m.
¡Nos vemos por ahí!
Puntajes CMAS 2023 disponibles
Los puntajes de CMAS están disponibles a través del Portal para padres. Puede ver los puntajes desplazándose hasta la parte inferior de la página de inicio de su estudiante en el Portal para padres. Si desea una copia impresa del puntaje CMAS de su estudiante, envíe un correo electrónico a Jennifer I, jennifer_i@dpsk12.net. Con el nombre de su estudiante y el nombre del padre/tutor.
Hill Travel Group – Ecuador ¡Verano 2024!
¡¡Quedan pocos lugares!! ¡La inscripción anticipada finaliza esta noche!
Consulte las diapositivas informativas y la página web del Tour para obtener más detalles.
Diapositivas informativas, vídeo promocional de Hill #notprofessionalactors
Si tiene alguna pregunta sobre el viaje, comuníquese con la Sra. Redmond. Ella puede programar tiempo para hablar y ayudar a responder cualquier pregunta.
Calendario
27 de septiembre Desafío Pack the House, Boys Soccer v McAuliffe 6:30 pm @ GW
29 de septiembre Shakespeare en el estacionamiento (estudiantes solo durante el día escolar)
5 de octubre Día de salida temprana, salida a la 1:00 pm
4-6 de octubre Fotos escolares
11 de octubre Finaliza el trimestre 1
12-16 de octubre Vacaciones de otoño, no hay clases