Principal Newsletter 10/26
Posted October 26, 2023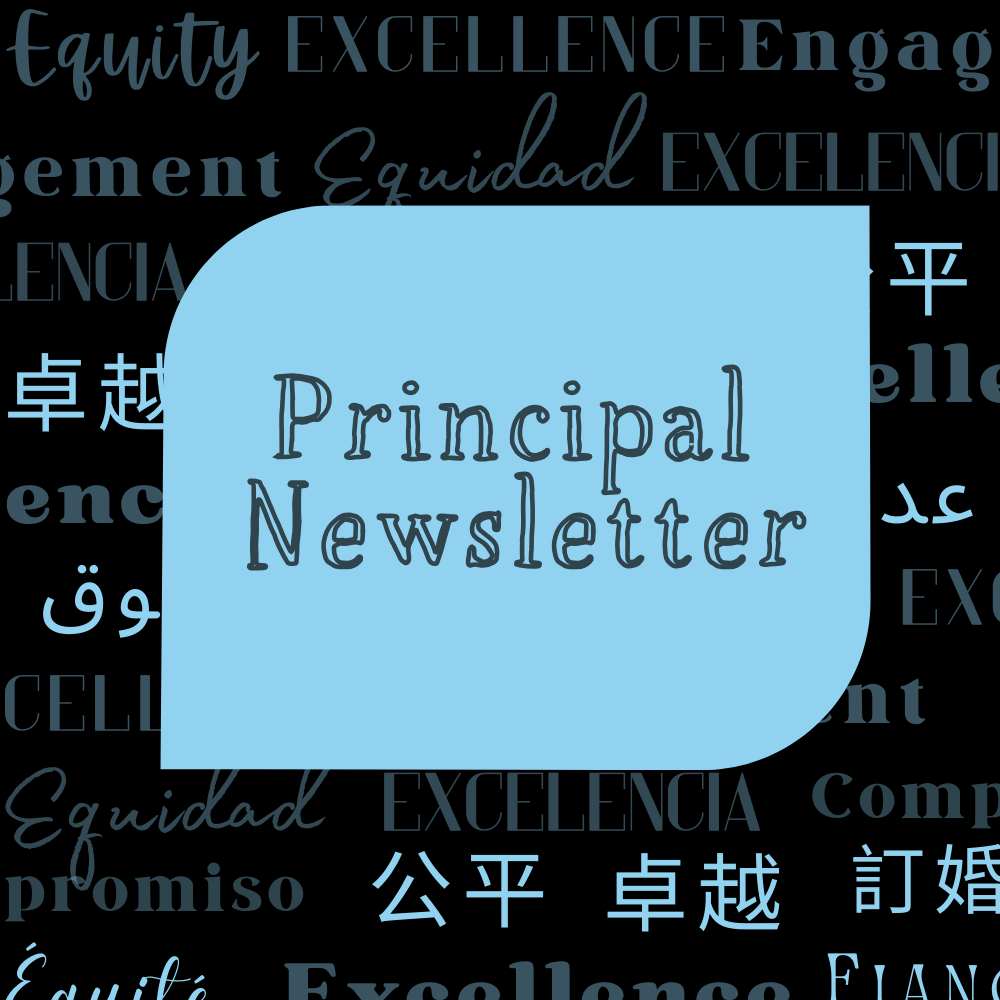 Happy Fall Skyhawk Families, 
Our students did a wonderful job in Quarter 1. We continue to focus on safety and joy in order to keep LEARNING as our number 1 priority. The middle school years matter, and we are here to learn! 
October Celebrations
We have celebrated over 200 students with our 3 E Awards – Excellence, Engagement & Equity. We are proud of our students living out our 3 Es and helping solidify our culture of academics here at Hill. We also had a blast at our last 3 E Assemblies where Navy and Marigold squads competed and we had another chance to shout out our award winners.
Reading Matters
We are excited that 97% of students were present for Literacy Interim Testing. This data is vital for us to plan for strong instruction. As foundational reading skills were interrupted for many students by the pandemic, it is important that we support building strong reading habits in all grades. Hill is partnering with the Carmel Hill Fund to ensure that all students read for 15 minutes a day to kick off each literacy class. We encourage you to read with your students at home. Consider a fun article, a news story, or a book to read aloud together. Reading out loud and talking out loud about what they read will help them as readers.
Dinner Table Discussions
Diversity is one of the best things about Hill. Did you know we are one of the top 5 most diverse secondary schools in DPS? We are proud to welcome students from all backgrounds, religions, and cultures. We have over 12 different languages spoken throughout our school community. Did you also know that Hill has 3 center-based programs.? We are proud to be the home to a Deaf and hard of Hearing Center, a Multi-Intensive Center, and an Autism Center. We have a wide range of different abilities that help shape our incredible school. However, our diversity means it is vital to lean into tough conversations about race, religion, differing abilities, cultural backgrounds, and more. We are leaning into these tough conversations here at school and hope you all will do the same with your students at home to help build tolerance and compassion. Each Friday in our Morning Meetings, we will be educating and uplifting different cultures and identities throughout the school. It is important that we learn to celebrate and honor individual identities AND create a welcoming place for each and every student. We have already been celebrating Hispanic Heritage Month and will now be honoring Disability Awareness Month. We hope that you will talk to your students about how their language and actions can help promote safety and joy for all students. Tolerance, compassion, and empathy matter, and each student plays a role in building an inclusive school culture.
Upcoming Partnership Opportunities
This month, we formed an Equity and Inclusion Committee to work on a year-long plan to educate our students on our diverse populations throughout the school. In addition to our daily Friday lessons, his committee will be focused on everything from training staff to disrupt and support students in real-time situations to planning community events. If you would like to join, please email the following school leaders: