8th Grade Continuation Events 2023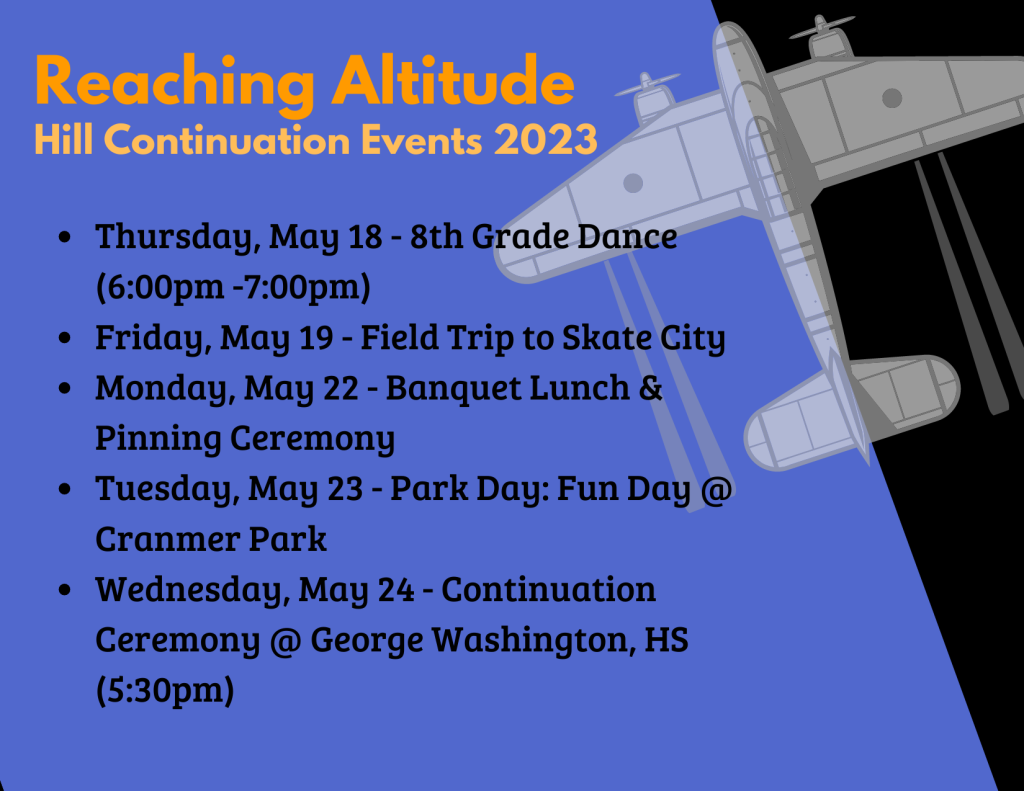 What do I need to do to participate in Continuation?
8th graders must meet the Continuation requirements in order to participate in the week-long events. If you do not meet the requirements, you CANNOT PARTICIPATE IN ANY OF THESE EVENTS!
90% attendance or better
Complete all ICAP lessons
No 1's in Q2-4 (if you have any 1's you will be given a make-up project)
6 hours of community service documented with Director Turner
How can families help?
Families should check on their student's progress by logging into Parent Portal, and helping make sure community service hours are logged with Director Turner.
Help with the celebration! We are asking for a suggested donation of $50 to help cover the costs of our last week of fun: Continuation Donation. Thank you!