30,000 FT VIEW OF THE SCHOOL YEAR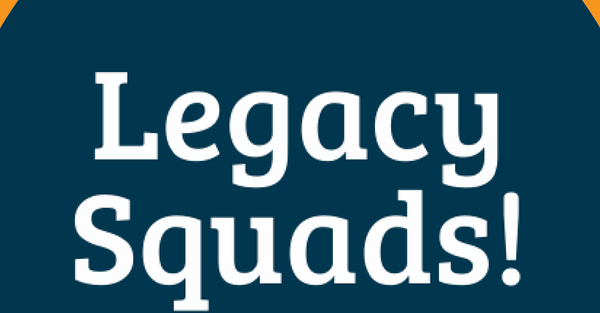 Which Squad will you get?!
As a way to build legacy and community into our school culture, this school year will be the inaugural year of our Hill Legacy Squads. During the first week of school, each student and staff member will spin the spirit wheel to determine which legacy squad they will join.
The Marigold Squad and the Navy Squad will battle throughout the year in school-wide events and competitions by participating and engaging at sports games, arts performances and other challenges during spirit week. The team with the most cumulative points at the end of each quarter will win incentives. The squads are designed to establish legacy and drive engagement here at Hill for years to come. Squads will be similar to community based organizations like, fraternities and sororities with a focus on creating global citizens in accordance with our core values.
Don't forget, your legacy squad stays with you for life and also runs in the family! So any siblings that will attend Hill will also be on the same squad! Bring your positivity and competitive game face each and every day, as we compete throughout to the year to see who will be the Legacy Squad Champion!
Is it Marigold or Navy?!?!
News
Events
---
---